UK based customizer Krunster has caught our attention again with this angry little chap. Krunster once again gives us that nostalgic bug by customising Lunartik Tea and turning the Tea into the Ghostbusters Stay Puft marshmallow man. Simple but brilliant from Krunster.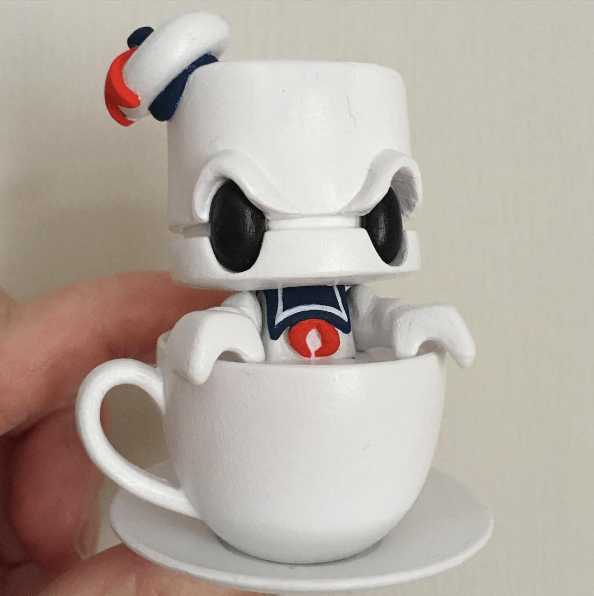 Will we see more variations? slight toasted version? chubby version?  who knows, but fingers crossed.
Expression plays a big part in this custom and congrats to Krunster for smashing it again. So here's the deal, this isn't for sale as Krunster wants to keep it in her own collection, but we think she could be persuaded to part with it if you bug her about selling it to you. Or an easier option is to get on her commission list!  you can hound her via her Instagram HERE.
Be sure to check out Krunster's