We've been showcasing some reveals from the Bots x Broke Piggy custom dunny series here and here and now there are more to see! I'm so excited for this series I'm practically drooling.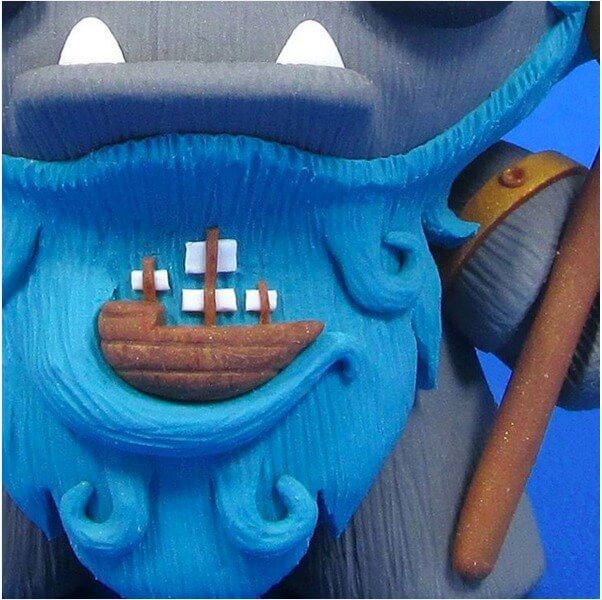 A bearded perfect storm. The curly beard cradling the ship is fluid.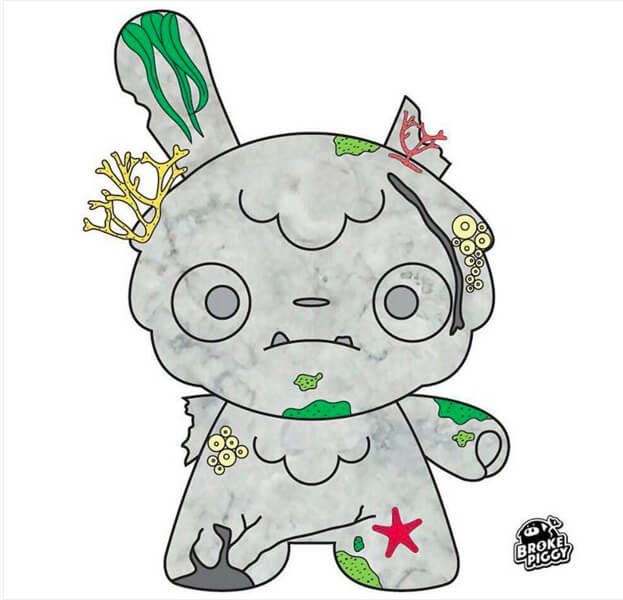 A sea effigy? Broken by time and water.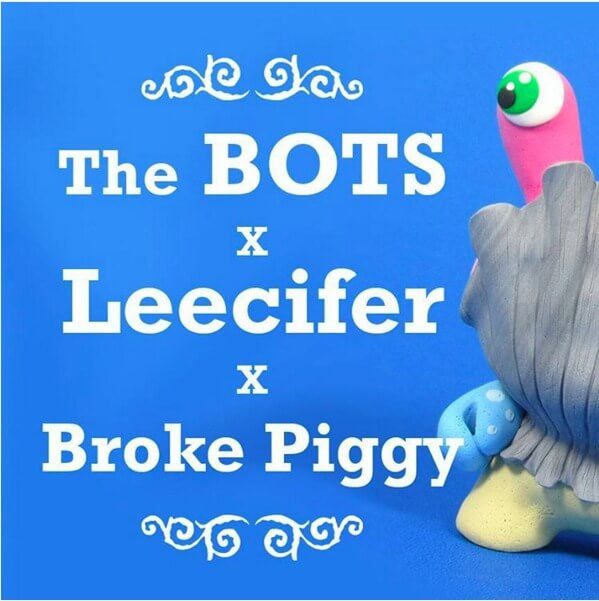 Leecifer's tease is truly a mystery. What else is he keeping mum about??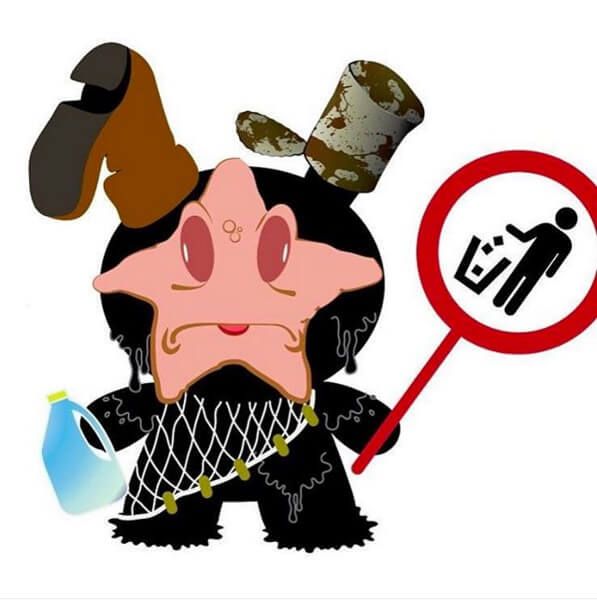 A way to make us re-consider our choices, in this ecotrash dunny designed by Sergio Mancini.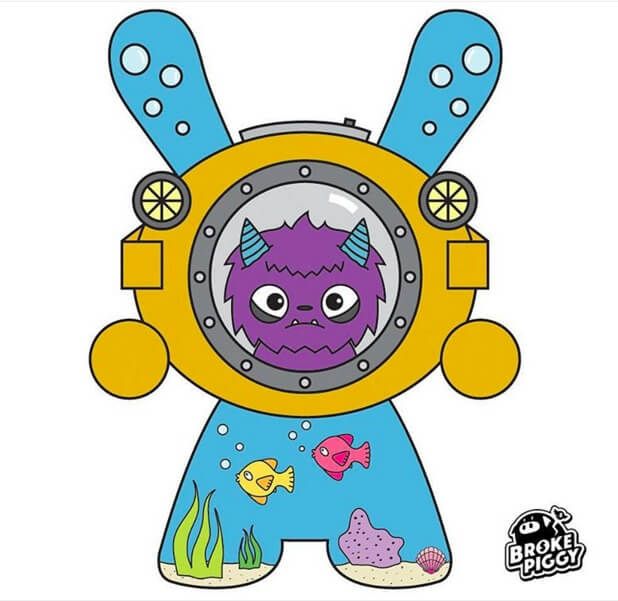 One of my favorites – Aquatic.
Continue to follow Broke Piggy Facebook and Instagram, as well as the Bots on Instagram for more sneak peeks! Remember, these are dropping at DCon – just a little over a week away now!
Images from Broke Piggy.