In our fourth post covering the Bots custom dunny series, we finally get to see all the vectors and the price of those dunnies! These dunnies will be $90 USD each, and check out all the vectors below: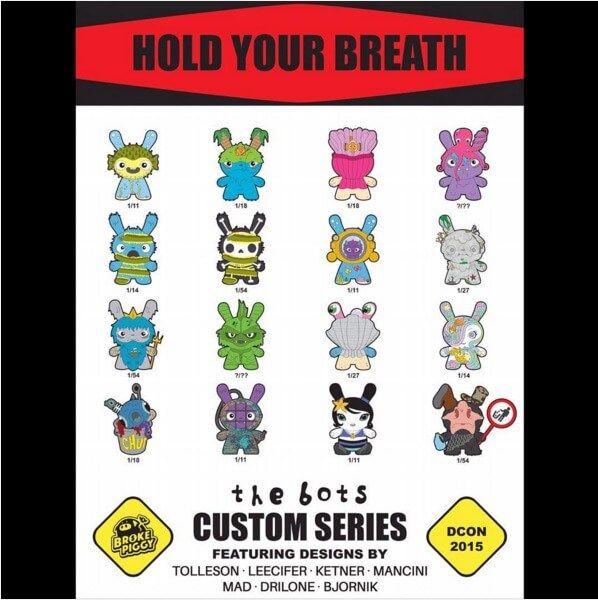 So much goodness in one place!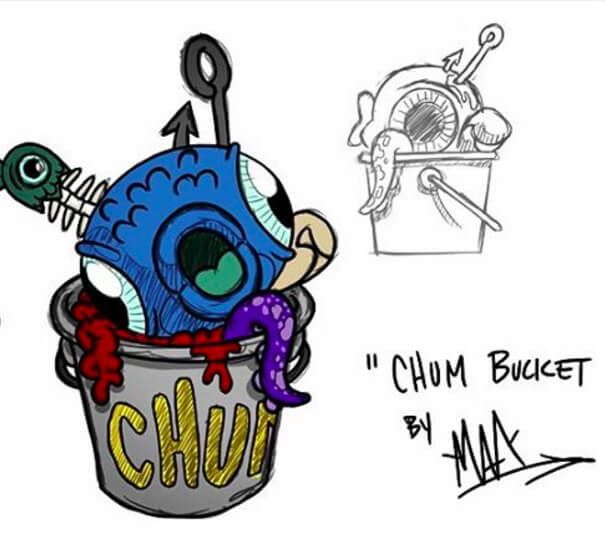 Close up of the Chum Bucket by Jeremy Madl. One of my favorites of the series!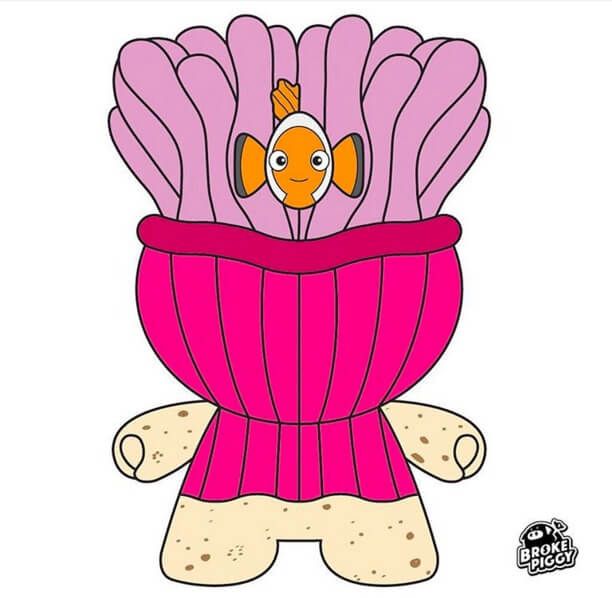 "Symbiosis" has an adorable clown fish. In case you didn't know, clown fish and anemones have a close relationship.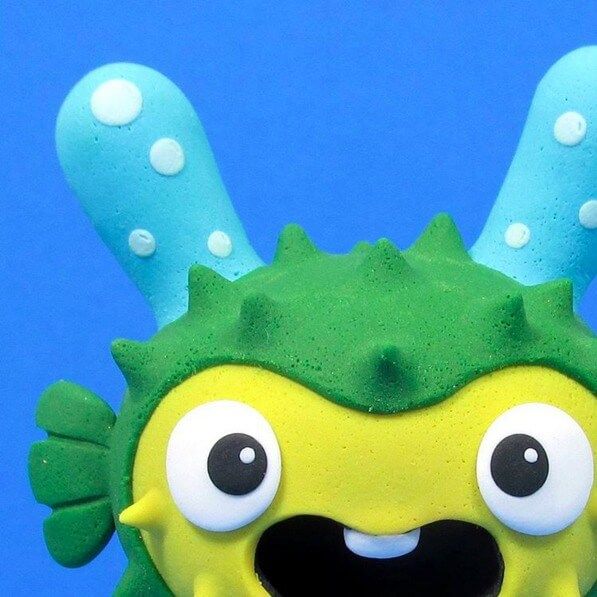 Those perfectly round eyes!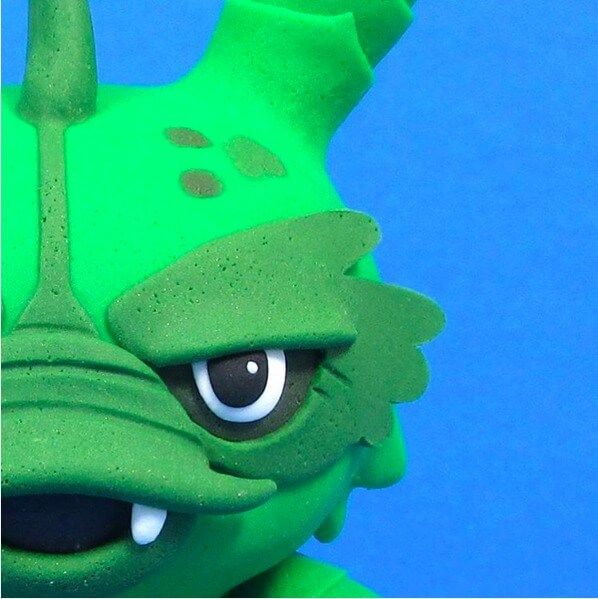 Scott Tolleson's Creature!
The reveals have been super fun, since we've seen a mix of sketches, vectors, and actual pieces. This series really showcases all the talents of the Bots and the artists they collaborated with. Check them out in person at Broke Piggy's booth at DCon, just a few days away now!
Images from Broke Piggy's Instagram.