Kidrobot will be hosting a Special Panel Discussion during Designer Con this weekend. Taking place at 1pm on Sunday 22nd November, join Frank Kozik (Creative Director of Kidrobot), Allen Richardson (Vice President of Marketing & Merchandising at Kidrobot) as they discuss the evolution and future of Kidrobot! Scott Tolleson & Jesse 'J*RYU' Yu will also appear on the panel to discuss their recent projects and work with Kidrobot.
J*RYU will also be taking part in a live painting session of his soon to be released F.A.D 20inch Dunny from 4pm on Saturday 21st November and again on Sunday, November 22nd at 3pm.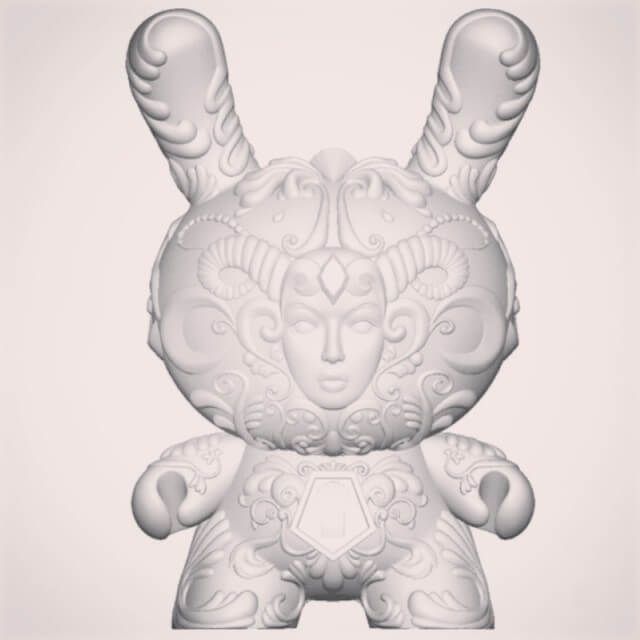 Kidrobot, as well as the Special Panel, will also have a number of exclusives available during the DCon weekend. As we mentioned this week, they'll be showing the Friendly Fire GOLD edition by Jason Freeny x Mighty Jaxx.  Mark Dean Veca's Kidrobot Exclusive Red Tweety Bird will be available in limited quantities from the KR booth. Mark Dean Veca will also hold a signing at the Kidrobot booth on Saturday, November 21st at 11am.

If you like to colour stuff in, then you should defo head over to the Kidrobot booth, as they will have their new colouring in book available to pick up.