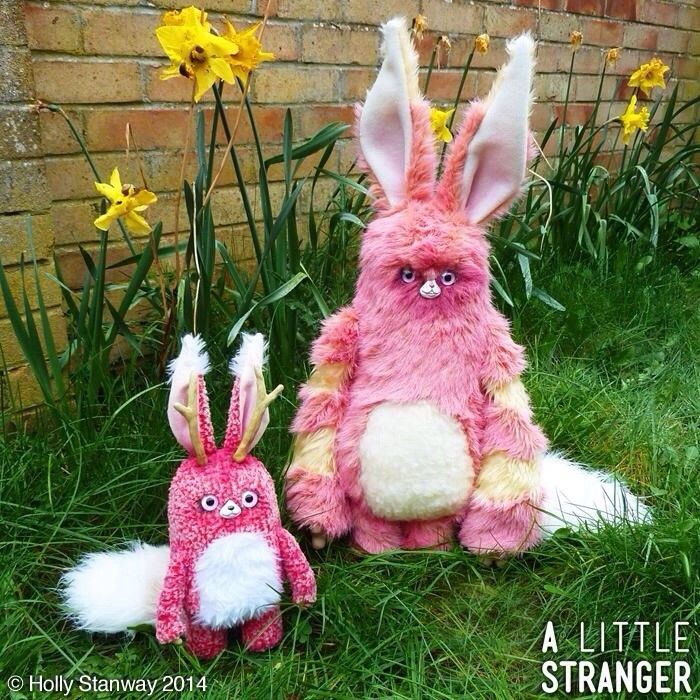 The lovely A Little Stranger has given out details of 2 big furry creations that will debut at ToyCon UK and here is what Holly has to say about them.
Created from my imagination, just for fun. These mischievous little creatures are all ready for their ToyCon UK debut! Stop by my booth to say hello. Each of these creatures is one of a kind, and totally handmade from scratch. Each begins with by carving a polystyrene body and custom making his fur 'skin' in a variety of finest quality faux furs – no real creatures were harmed in the making of these little guys. I then sculpt their hands, mouths and any extra elements like the antlers on the little one, before painting by hand. They feature custom airbrushed eyes for realism and depth. Finally the whole piece is brought to like with airbrushed flourishes and ageing on the face, ears and fur.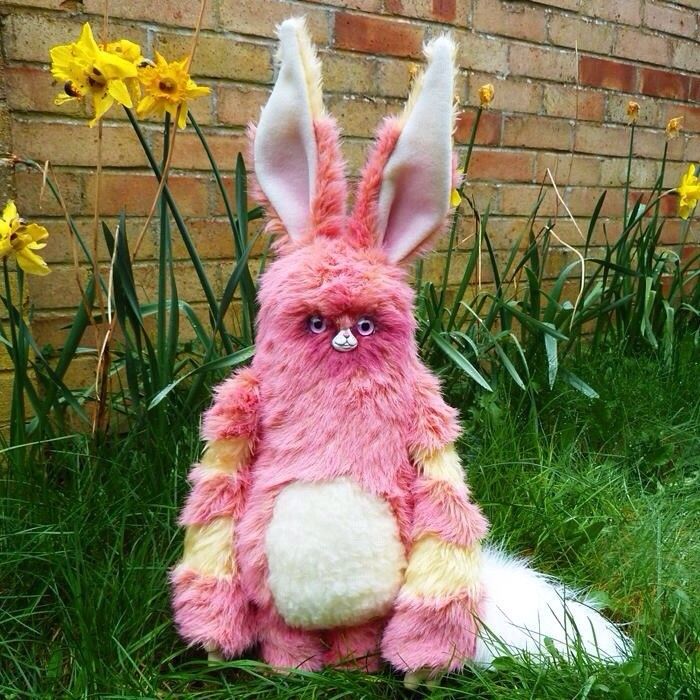 Both of these are totally one of a kind creature, handmade from scratch. But you can also contact Holly to talk about getting on her commissions list by emailing her at [email protected]
The Large Pink Creature stands 23″ tall including his ears, while the Small Pink Creature is 12.5″ tall from the tip of his ears to the bottom of his feet.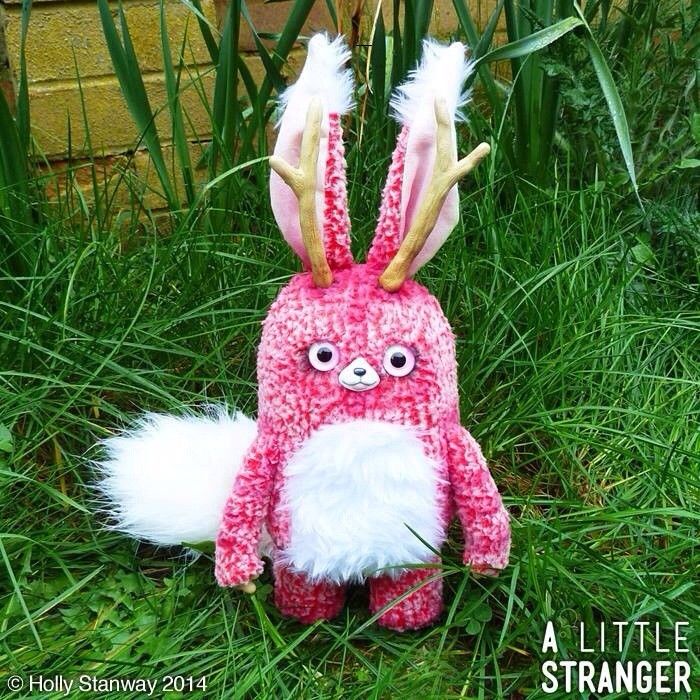 If you want to take one of these home but can't wait till ToyCon, then you can buy them ahead of time from A Little Stranger's store at the price of £150 for the large and £100 for the small and be sure to head over to Holly's booth (number 27) on Saturday the 12th of April at ToyCon UK.