What do you get when Jon-Paul Kaiser gets hold of a Glow in the dark Kidrobot mini Munny? A hightly detailed custom thats what you get, utlising the glow makes this Pilgrim Lion custom amazing in the light and amazeballs in the dark, capturing the trademark fine lines of JPK.
The Pilgrim Lion
The Pilgrim Lion, (inspired partially by The Once & Future Goblin King figure I'm working on). He's a wandering warrior on a quest for his king, taking on long forgotten roads and trails as he dutifully fulfils his mission.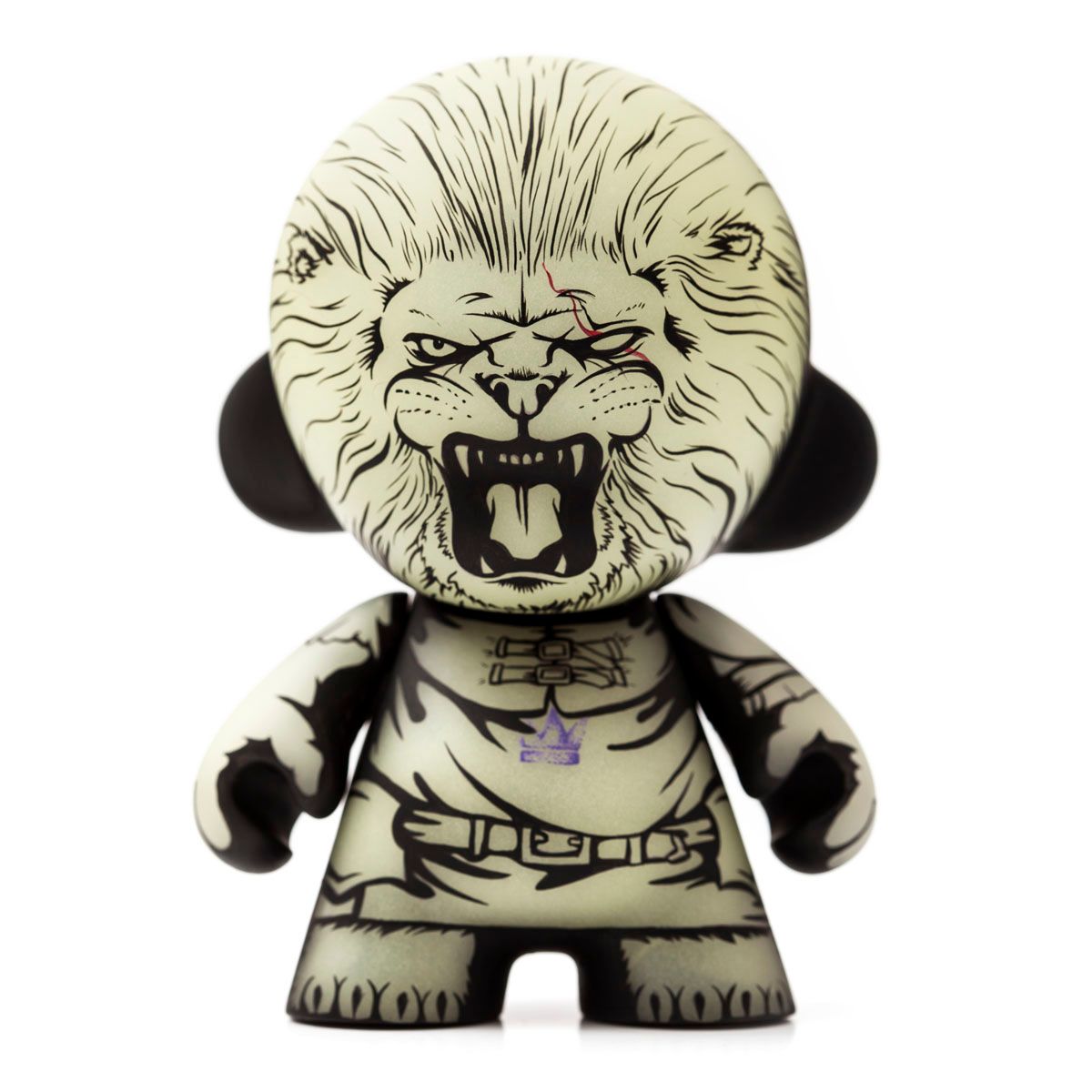 That red scar is a nice touch by JPK along with the crown stamp on his chest.
You will be sad to know this was a private commission for a collector.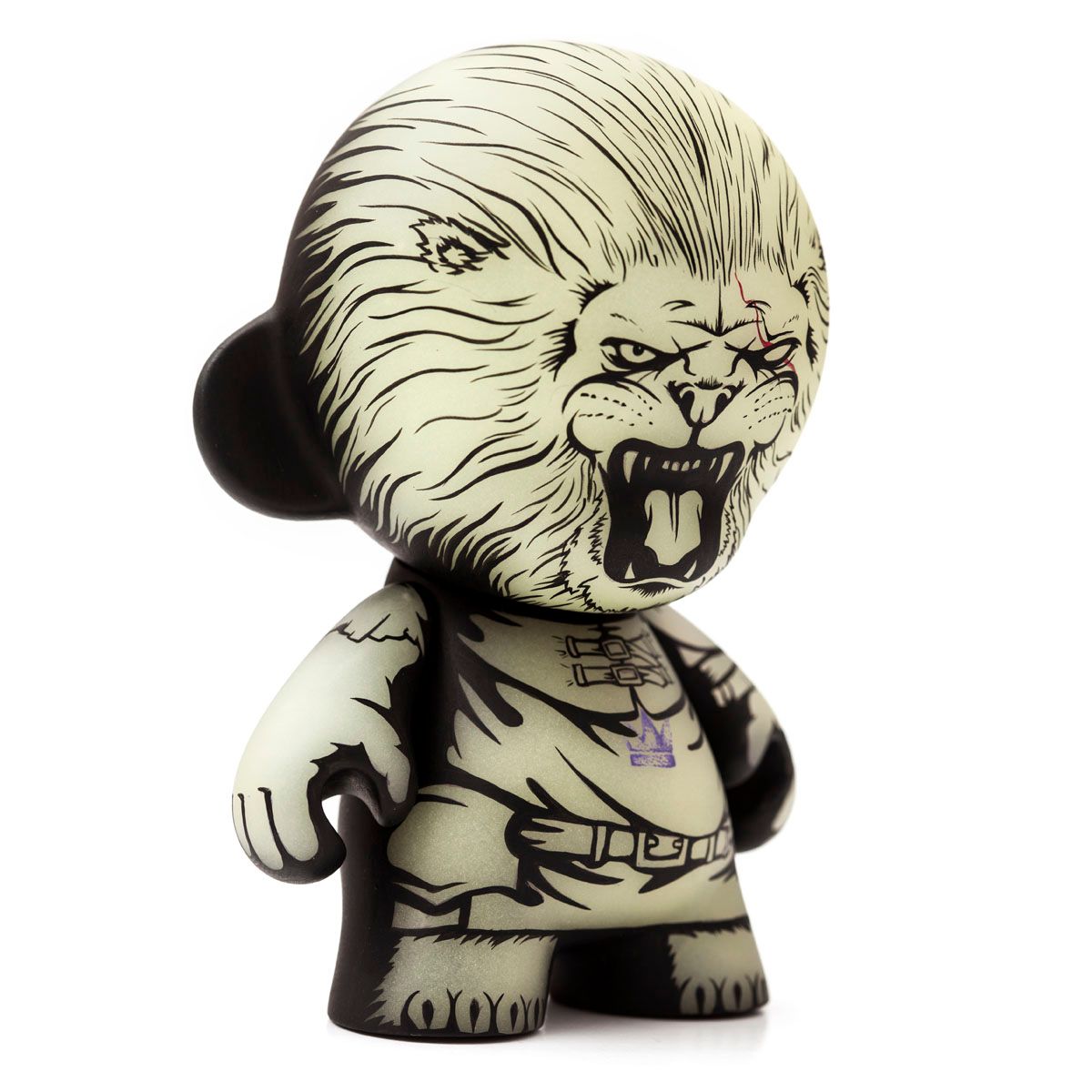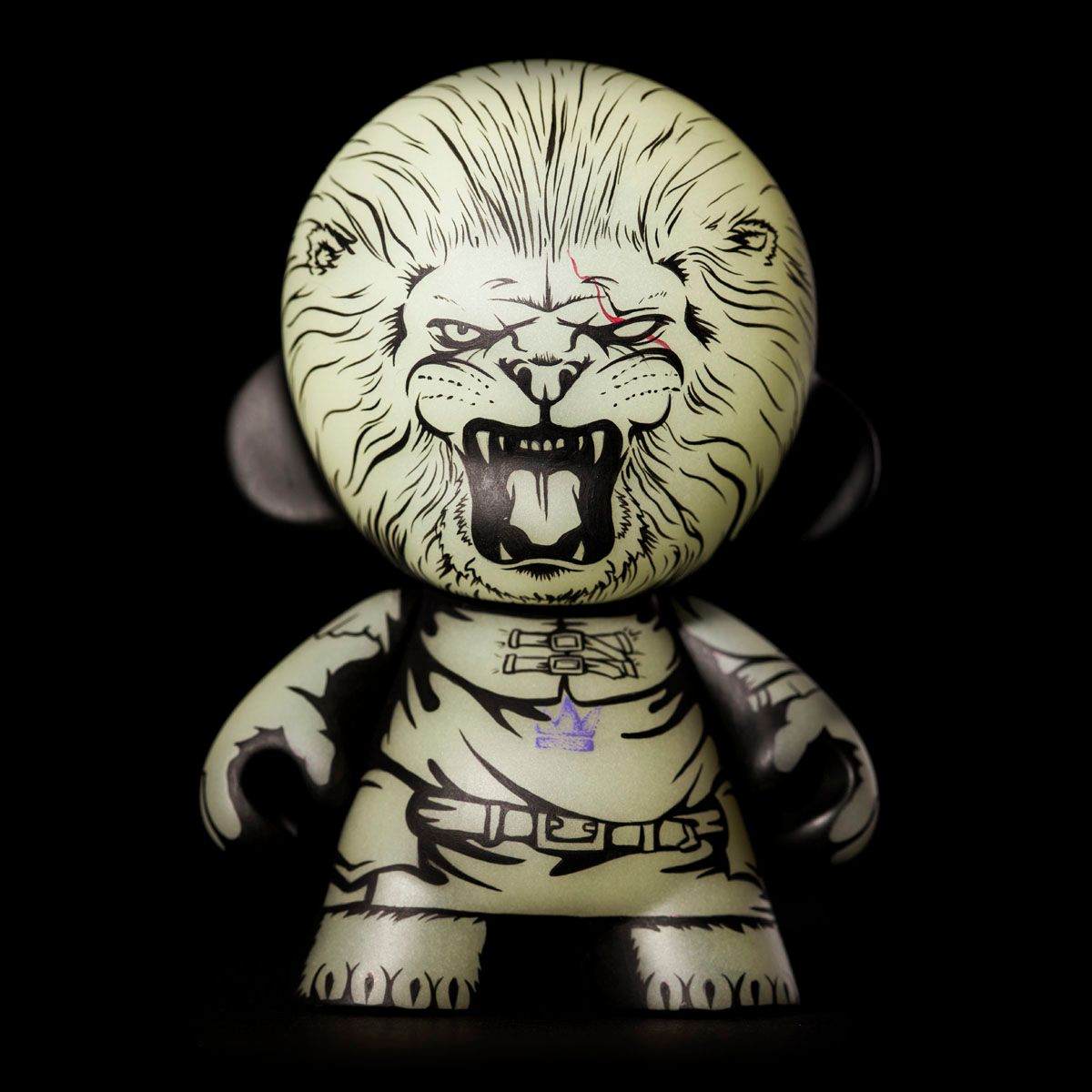 Did you spot the little ears popping out? right will leave you all to drool over this custom. If your lucky to be attending Toyconuk this year JPK will be showcasing his work and you can see that his work is even better then photos!
If you want JPK to 'go to town' on a custom for your collection – you can hit him up HERE!
Photography was done by Justin Allfree, as per tradition.