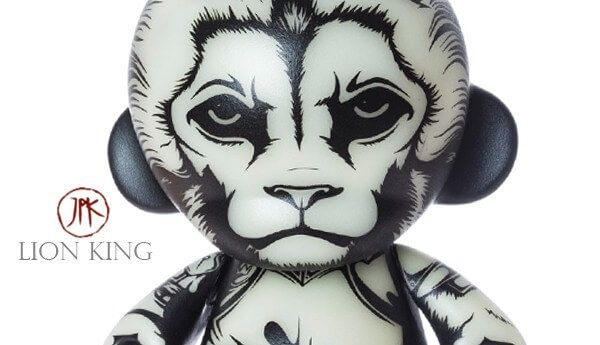 With Jon Paul Kaiser's birthday coming up this weekend, one of his latest customs does not show signs of his age, there is no signs of shaky old age hands with his fine lines and brush strokes still intact. Joking aside JPK has done another astounding custom GID Munny. Perfect symmetry and the Lions eyes are deep with a meaningful stare.
"Adorned in his armour from the Middle Ages and the crown his ancestors wore upon his head, he surveys his kingdom and it's subjects with a regal gaze.."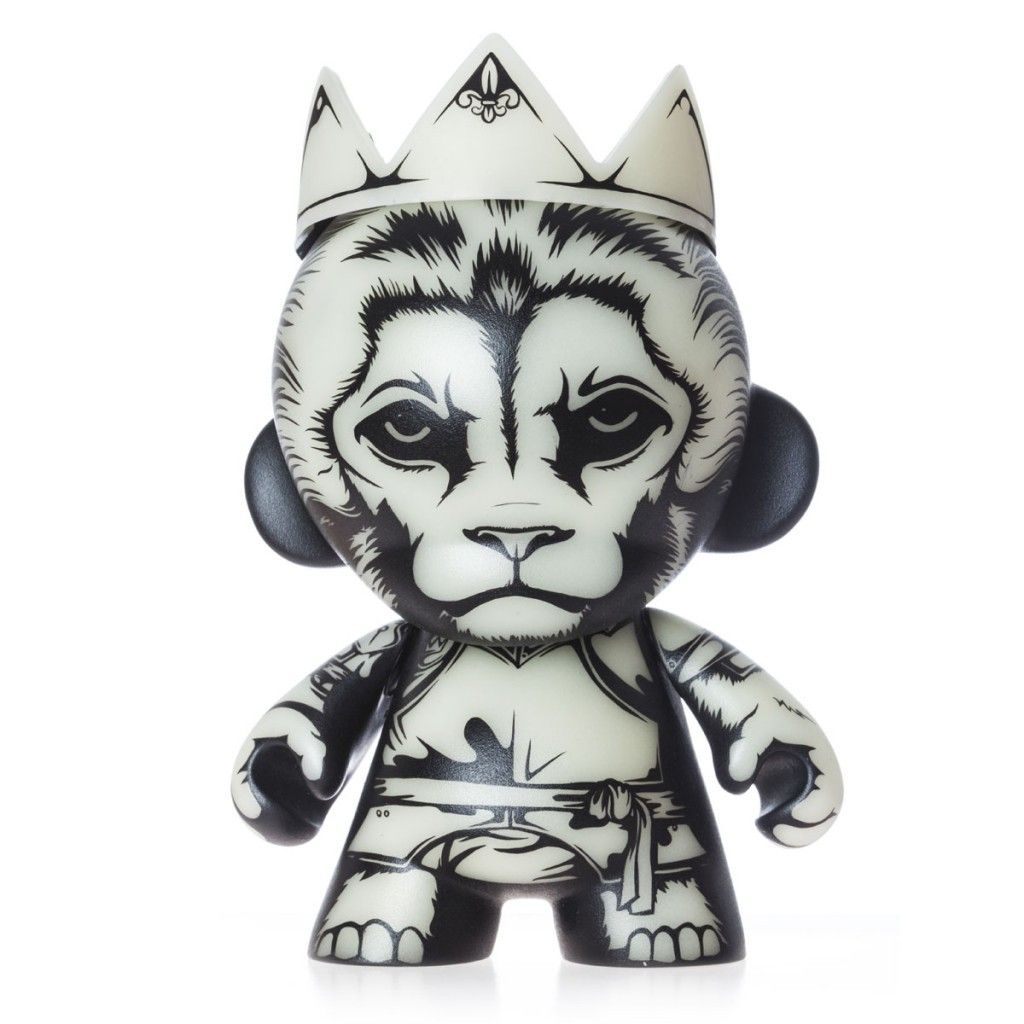 Now for the bad news, this was a commissioned piece but I have heard that he has a few more hard to find GID Munnys so, If you were hoping to grab your own piece of customised goodness, then you're in luck! His commission book is open so
go, go, go
!