My oh my, JPK showcasing that nothing stands in his way not even The Terminator! this custom Kidrobot Munny was a private commission, and JPK states that it was one of the most challenging customs to date!
"Arnold has such a distinctive look and it was very difficult to capture his likeness and there was a lot of trial and error, sanding and re-sprays…" 
We have to agree setting his standards high and making sure the final outcome was bang on, JPK did just that.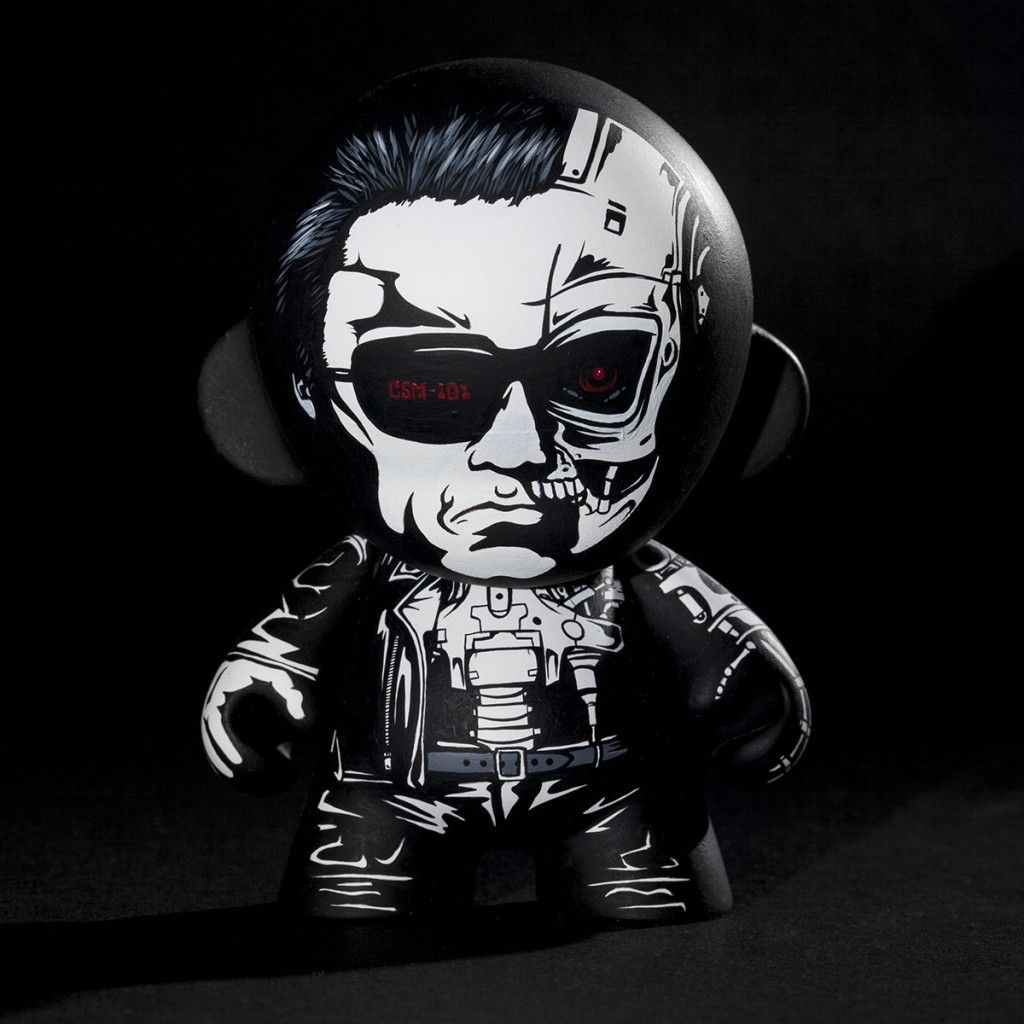 The iconic red eye long with Arnold Schwarzenegger pout. The hair is dope too having different tones to add more depth.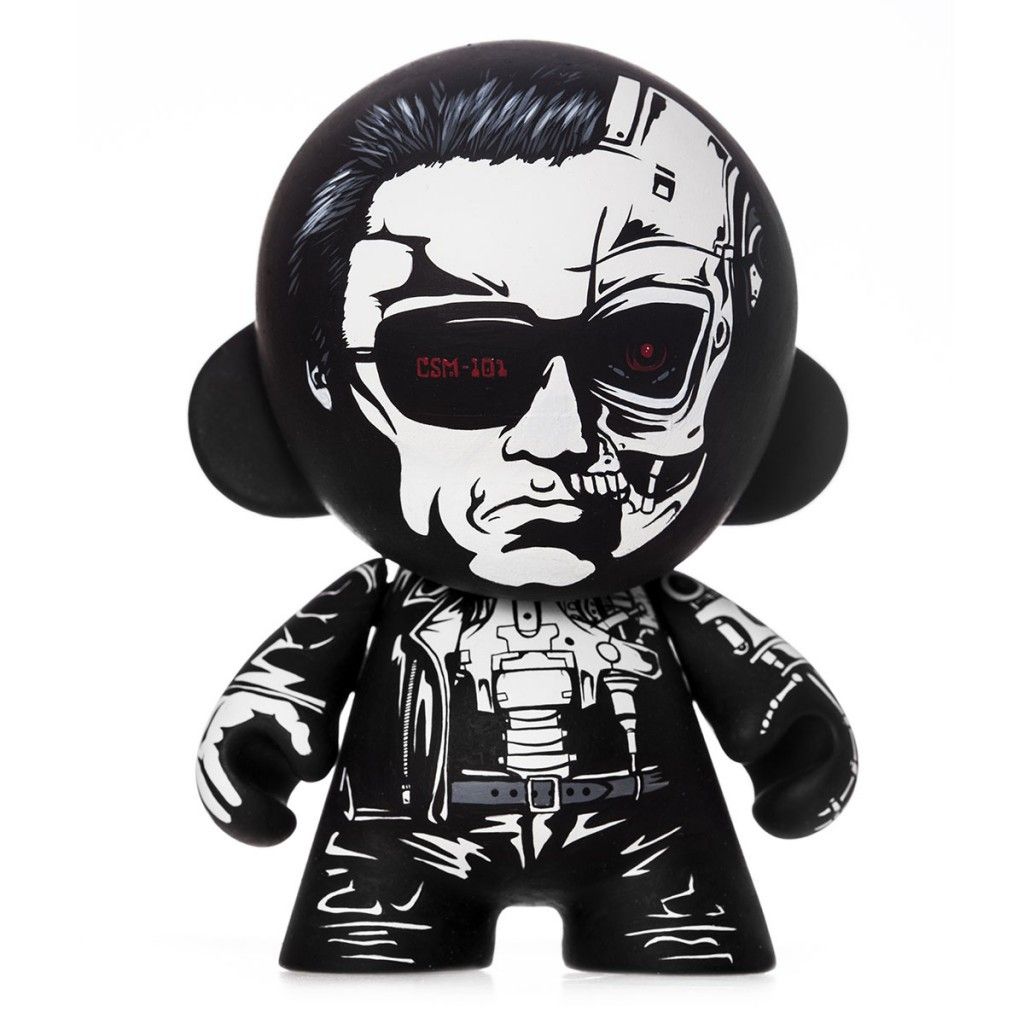 You can find JPK via http://www.jonpaulkaiser.com/ Facebook , Twitter  and Instagram.
If you want your own piece of customised goodness, then you're in luck! His commission book is open so go, go, go!
Don't forget JPK will be at this years Toycon UK 2015 on the 25th April you can get the last few remaining tickets at http://toyconuk.com/tickets/
Photography by Justin Allfree.