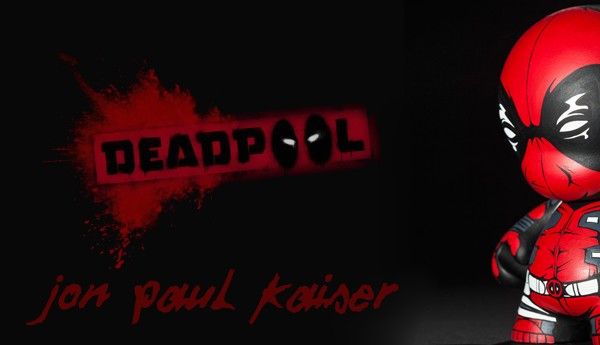 Jon Paul Kaiser had the task to customise Kidrobot mini Munny into a super hero, the mercenary and anti-hero Deadpool was the choice from the client as a Christmas present. JPK keeps the aesthetics of Deadpool with the mighty red and blacks but with JPK style twists like the hands and blacks where he has created crease effect using the black shadows. With the addition of the dark grey on the armour it makes the red pop out even more.
I wonder if the collector has the Deadpool Labbit to go along with this custom? it is a nice custom and it shows JPK can design a better Deadpool then the production Munny.
If you are looking to get a custom from JPK then you can find him via http://www.jonpaulkaiser.com/ Facebook , Twitter  and Instagram
The photography, as per tradition, is by Justin Allfree – another great job and well worth a follow on Twitter!