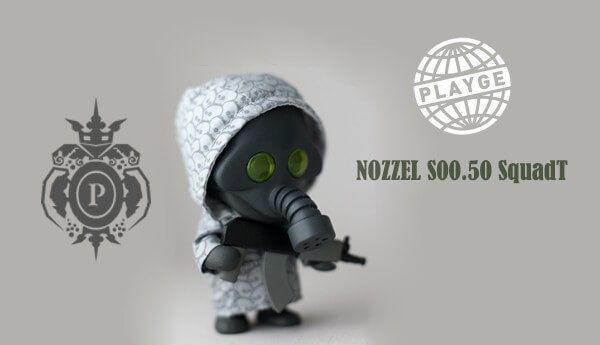 Admittedly we are a little slow to jump on the release date of so now you have less then 24 hours in the 24 HOUR OPEN ORDER PERIOD now is the time to go pre-order ASAP before it's too late. Collectors of SquadT know very well that after these sell out or the pre-order window shuts the aftermarket price usually doubles. The teaser shots were released about a year ago but finally the mini versions of Squadt get a makeover and ready for you all to pre-order. Hay size does not matter!  3.5″ worth of vinyl, ABS and cloth. The NOZZEL S00.50 Includes: 2 sets of arms, parka, sAK-74, and a removable helmet.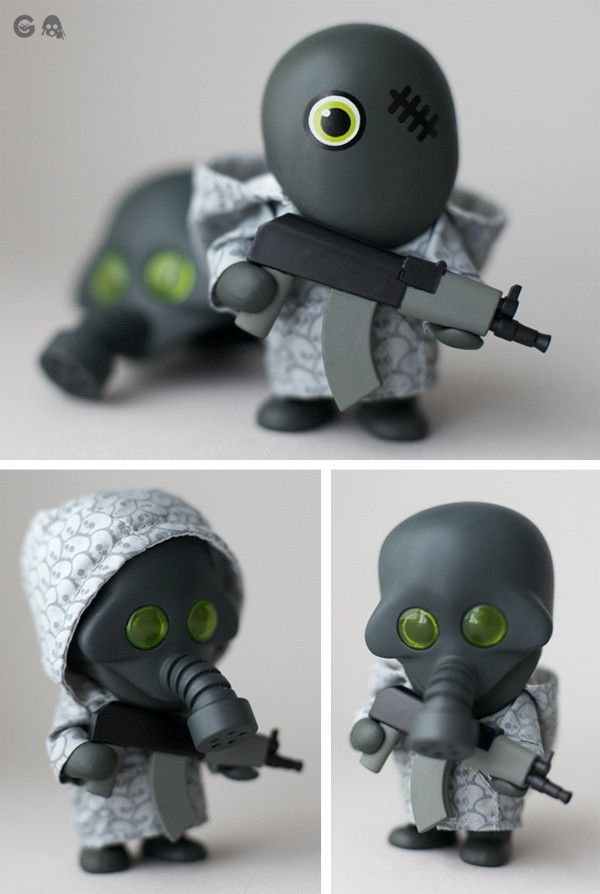 Having a few Squadt's in my own collection all I can say they are worth it and I will be adding them to my collection. Actually I really hope they have fixed the removable eye problem (found on the TERROR BOYS – GOHST BAT )
If you want to pick this bad boy up head over to http://store.projectsquadt.com/ NOW!
Price: $40 USD
Worldwide shipping $20
Orders of 2-3 pieces will receive $25 flat rate shipping.
(all info lifted from Projectsquadt)
http://www.playge.net/
Twitter :https://twitter.com/Fergbag
Instagram : http://instagram.com/fergbag
Email [email protected]