JPK does John Hurt as Kane in the movie Alien, at the pivotal moment when the alien that has been implanted inside him finally bursts dramatically from his chest during dinner, Yummy.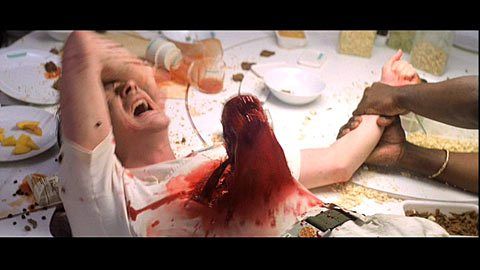 Looks like JPK is pressing hard and upping his level with more sculpting work and but not over the top sculpting work, while not losing focus on his paint work.
I wanted to capture that moment when everything is in a state of flux; Kane is on the cusp of death, he alien is at last born but not yet fled and the crew have yet to face it once it grows..
It was made using a 5″ Kidrobot Mini-Munny and a poor Dunny ear… Rest in peace Dunny.
We actually have some behind the scene's of the custom and shot it while JPK was still on the early stages of finishing this bad boy. you can check out the past post
HERE
[youtube url="https://www.youtube.com/watch?v=ZND2cLEv77Y"]
(photography was by Justin Allfree)