It feels like an age since we last brought you news from the workspace of Jon-Paul Kaiser. Fear not though, tonight we bring you a new custom Kidrobot Munny by JPK. If you're a Judge Dredd 2000AD fan you'll recognise the villainous Mean 'Mean Machine' Angel from the Angel Gang.
[frame align="center"]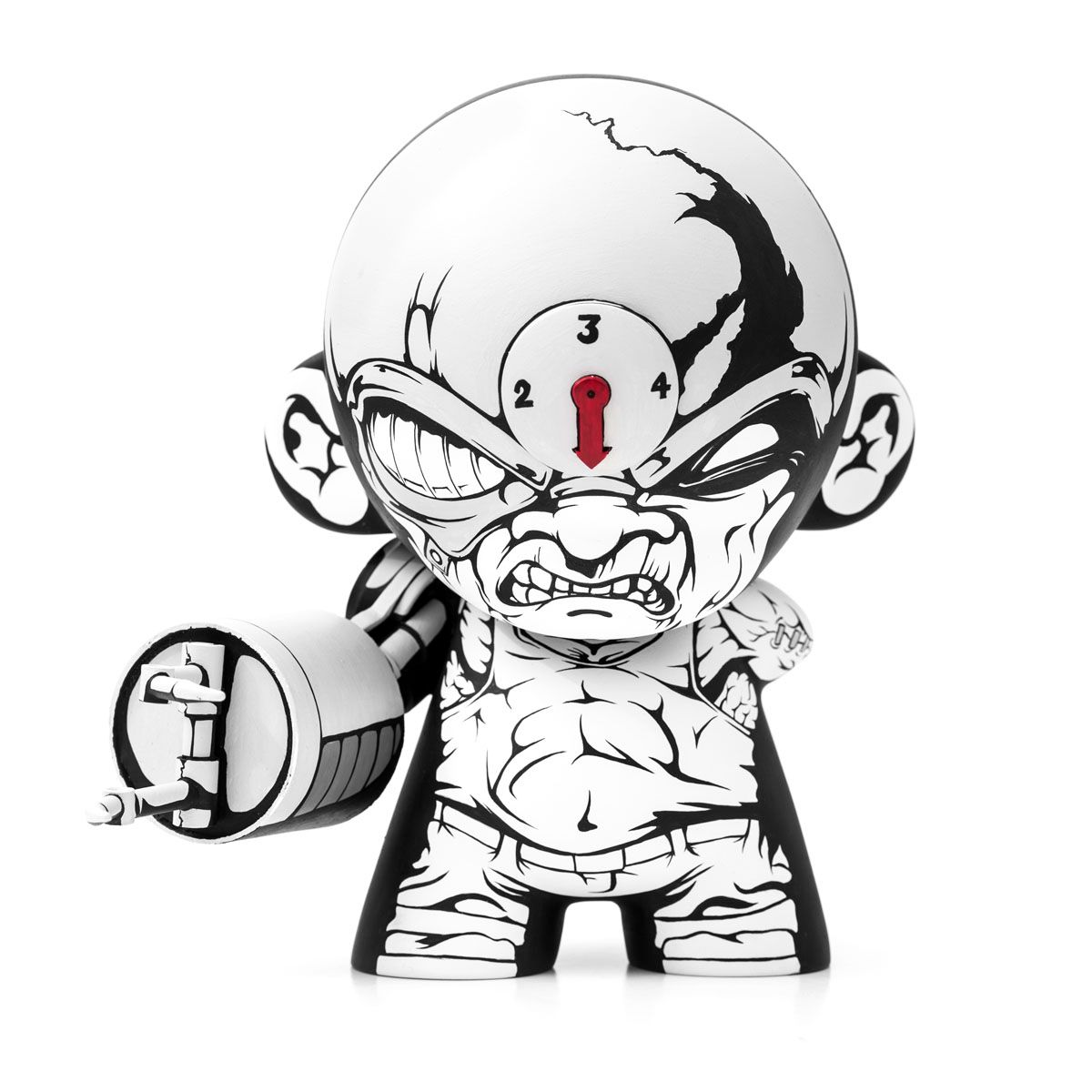 [/frame]
Jon-Paul has really captured the Mean Machine character. We love the addition of colour in the dial. Boooosh. The robotic arm was built "from a variety of plastic tubing, wire, sheeting, epoxy resin and a couple of bits of Lego". Really nice addition to this custom.
[frame align="center"]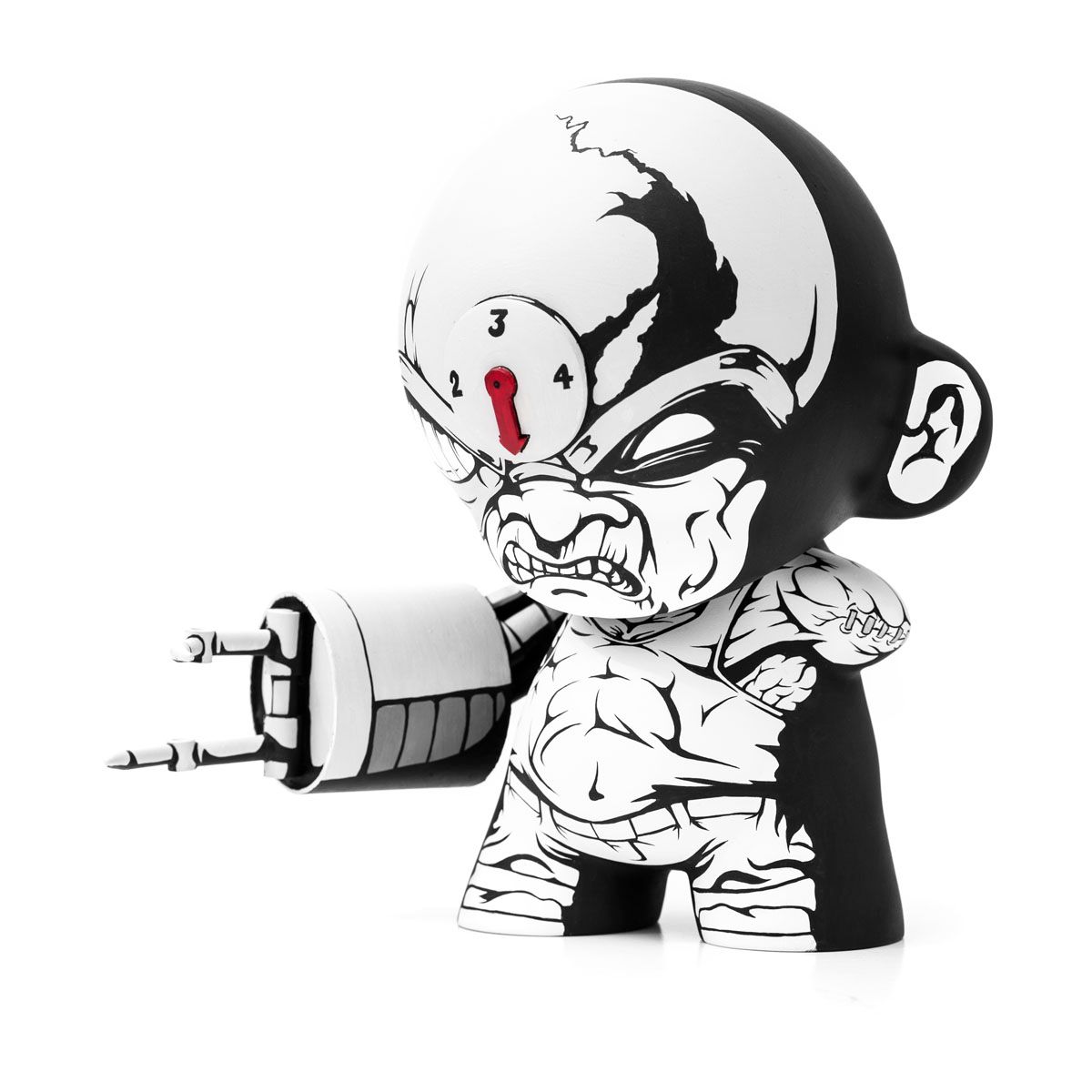 [/frame]
This is unfortunately a commission custom, but if you'd like something from the beautifully bearded JPK – hit him up on his website here: http://jonpaulkaiser.com/
Photography was by the awesome Justin Allfree. Go give him a follow on Twitter HERE!