We're so excited about this. Folks at K Productions we're kind enough to give TTC an exclusive look of the upcoming Hanuman Sofubi figure. This is the first time the internet is going to see this beauty in full, first debuted as a sample product in the past TTE at K Productions booth. But first things first. What is Hanuman you might ask. Besides being a popular deity in Hinduism and a legendary character in legends and arts in places like Myanmar, Thailand, Cambodia, Malaysia and Indonesia, Hanuman plays an importante role in modern popular cultures. With several renditions in modern fictional works, toys, figures, movies, etc.
This particular release is inspired by the tokusatsu cult classic The 6 Ultra Brothers vs. the Monster Army, movie produced in 1974 by Tsuburaya Productions of Japan and Chaiyo Productions of Thailand, directed by Sompote Sands and Shohei Tôjô. Where the monkey-god Hanuman joins the Ultra Brothers, Zoffy, Ultraman, Ultra Seven, Ultraman Jack, Ultraman Ace and Ultraman to fight five evil monsters.
So, let's see in first hand this stunning version of Hanuman in all its soft vinyl glory;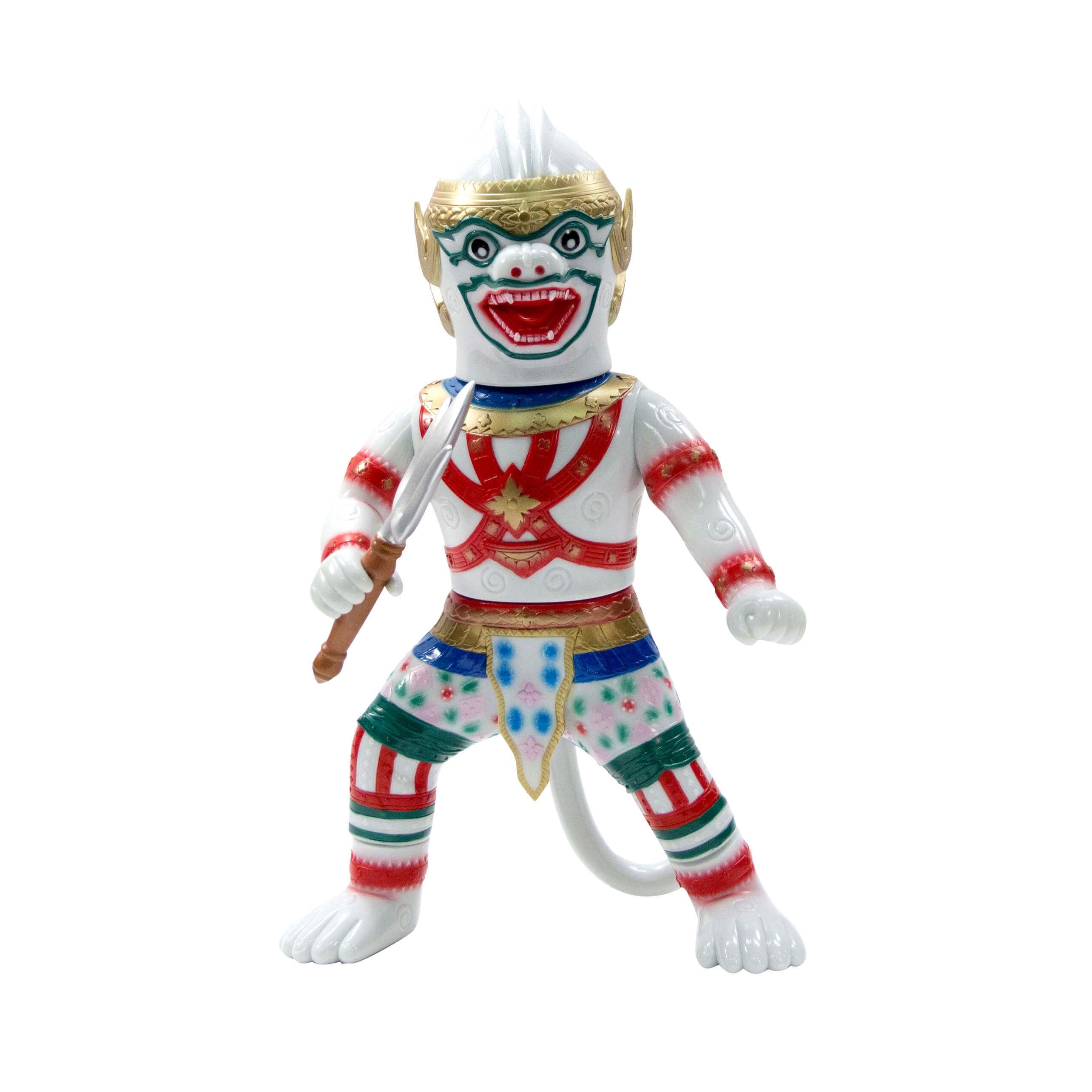 Beautiful bright colors in this 260mm tall figure (about 10 inches tall).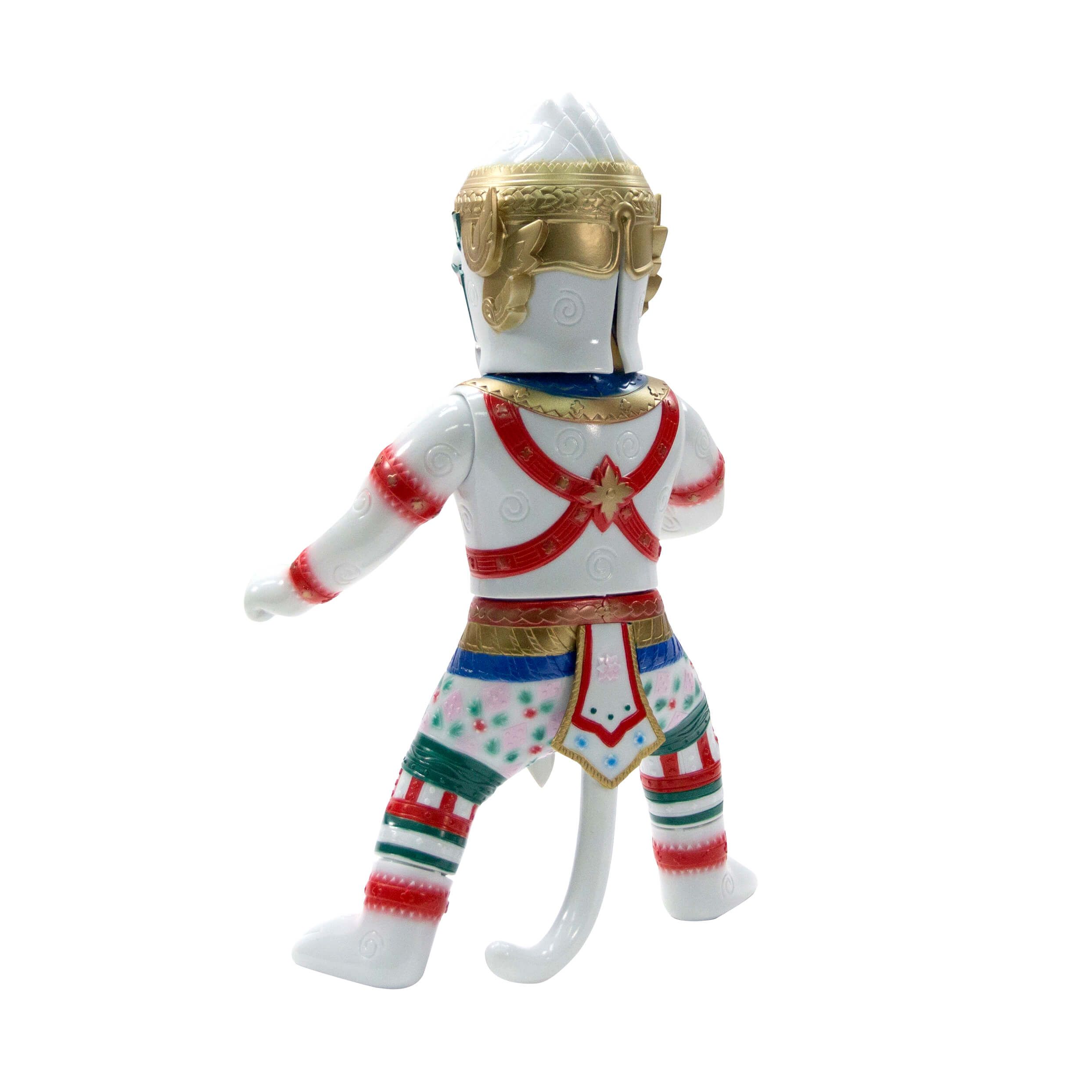 Features 4 points of articulation, the classic deity weapon Trishula and a removable mask/helmet, extra points for that!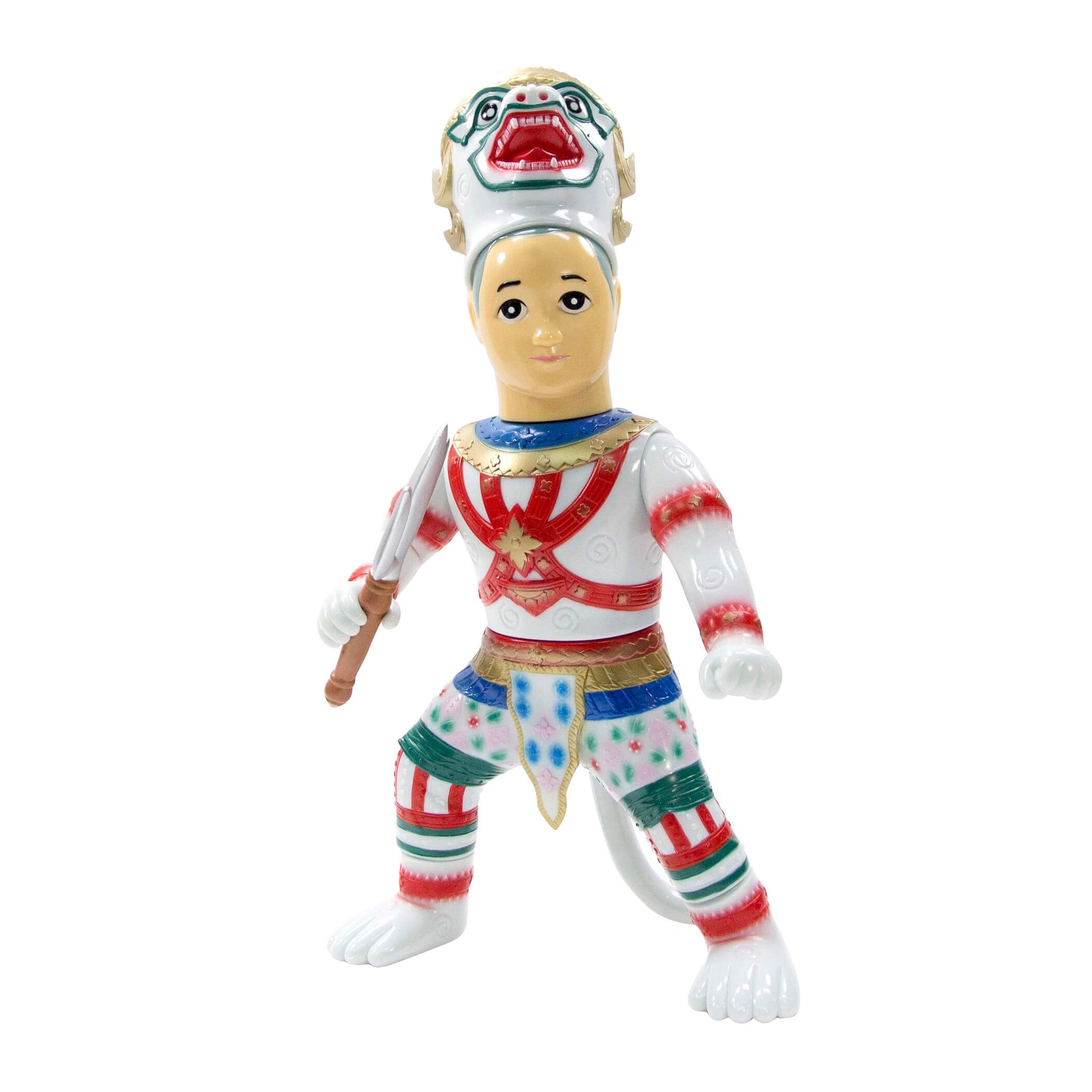 A very detailed and clean cast, carefully painted with metallic gold details;
[slider source="media: 100371,100370″ width="1500″ height="1300″ title="no"]
We know what you are thinking; 'But The Toy Chronicle, how about the price and where/when to get it?' Fear not young Padawans we got you.
The Hanuman Sofubi will be priced at 6000THB about $188. Sales will begin  from 8 to 10 June 2018 at Asia ComicCon, 50 pieces will be available. At Medicom's booth during the Summer at WF2018, and finally online at K Productions and Facebook vintage toy collection August 3 2018, 100 pieces available.
[box title="Important Details"]
Price: 6000THB/$188.
Release date/time:
8 to 10 June 2018: Asia ComicCon.
Medicom's booth during the Summer at WF2018.
Online at K Productions and Facebook vintage toy collection August 3 2018.
[/box]
Tell us what do you think of this release and if you're planning to get it. Also thanks to K Productions for this stunning exclusive!!!

[youtube url="https://youtu.be/4EzdIcYFq60″ width="1200″ height="1000″]https://youtu.be/-q6KyIQkaQk[/youtube]