Here at TTC we are always proud to keep the art in the toys, providing independent artists with one more communication vehicle. We take pride in discovering new works and creators, keeping things fresh and relevant. That is the case of Punk & Pop Toys. Independent resin toys from Argentina made by Sofía Libertad. Sofia already released several iconic bootleg pieces like the 'Bapho Fett' (mash-up between the vintage Boba Fett action figure and the hermetic icon commonly known as Baphomet) and the 'My Deviant Pony' line (inspired in Hasbro's Generation 1 ponies). Art is also about intervention, social awareness and deconstructing icons and ideas. We are always excited to covered those creations.
That is the case of FEMININJA. The first in the 'SUPER EM-POWERD' line. 'Embodies a trans-feminist pirate-anarcho-warrior arisen in the fight against patriarchy. An ideal toy for times of struggle against machismo'.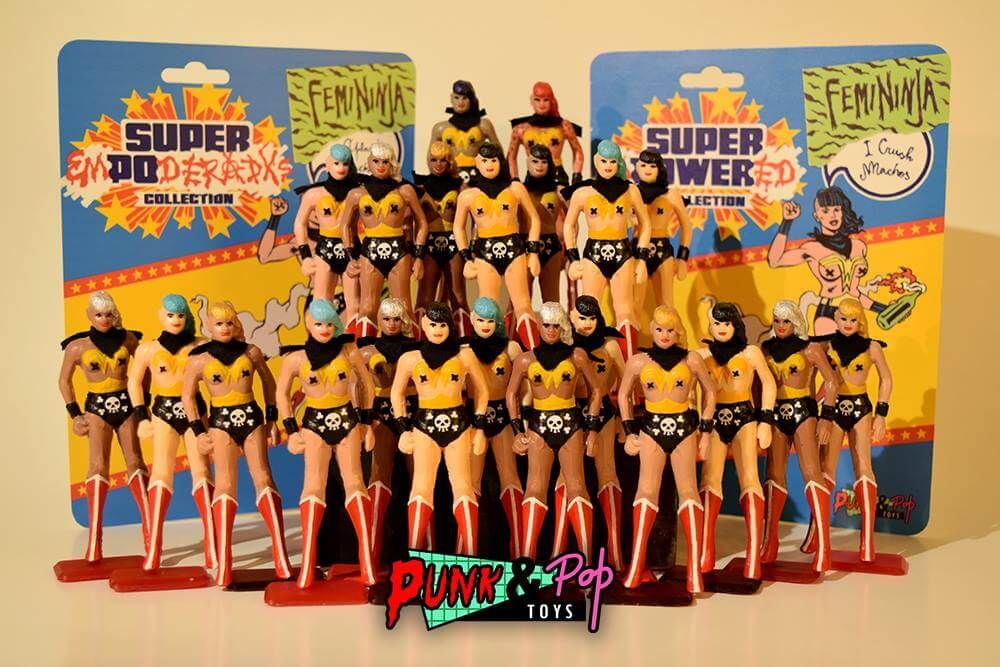 Femininja is inspired by the 80's Wonder Woman vintage action figure from the classic Kenner's Super Powers line. Sofia mentioned that in Argentina they were originally released by local toy companies such as Playful and Pacipa.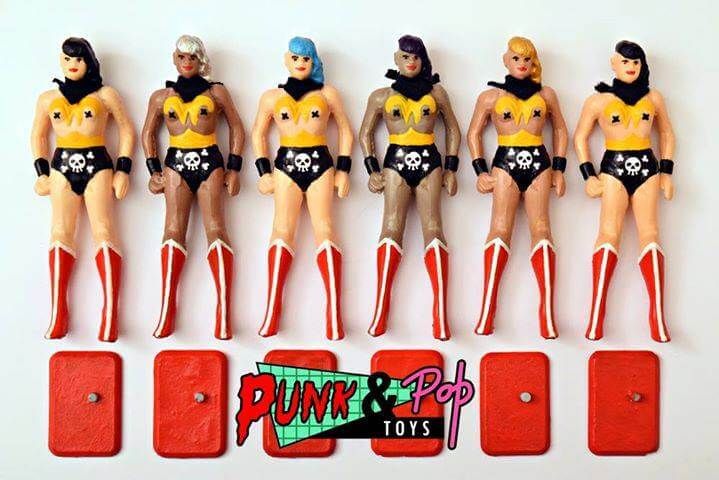 Starting from the original action figure, this bootleg has parts redesigned and re-sculpted as the head, and is entirely hand painted. It also comes packaged in exclusive card art design.
Femininja is already available in several version at Punk & Pop Toys webstore HERE for $80 per piece.
[box title="Important Details"]
Price:$80 per piece.
Release date/time: NOW!
Link to Site: http://punkandpoptoys.storenvy.com/.
[/box]
GO GET SOME!
Don't forget to follow Sofia' s work, she has new Star Wars bootlegs droppin' soon!
PUNK & POP Toys at Instagram, Facebook and punkandpoptoys.storenvy.com.