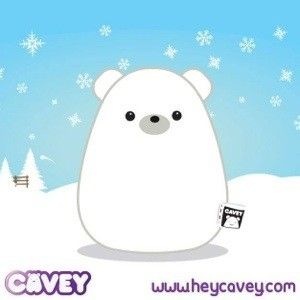 A couple of weeks ago Holly teased us with the above shot of the next cavey to join the family, well now we have full details on price/release and that there will be both plush and vinyl caveys available.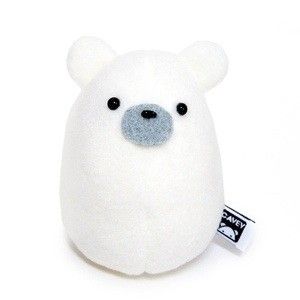 "Polar Bear Cavey is handmade in our London studio from white soft polar fleece and embellished with a handcut teddy bear muzzle. Polar Bear Cavey is limited to 100 numbered pieces and comes with a pink enamel Cavey badge and a canvas Cavey carry bag."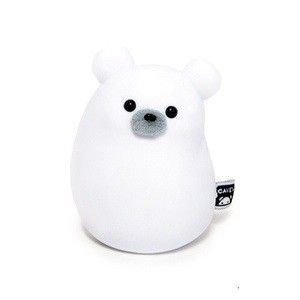 "Polar Bear Vinyl Cavey is hand finished with a with a tiny hand-cut and embellished felt muzzle. He is limited to 20 numbered pieces."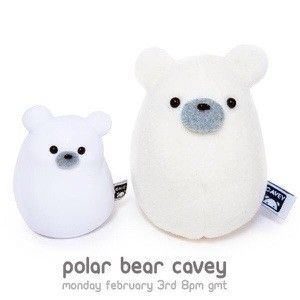 Both the plush (£16) and Vinyl (£15) Polar Bear Caveys will go on sale in the Cavey shop on Monday February 3rd at 8pm London time GMT on the Hey Cavey Store (15:00 EDT, 12:00 PDT.) Also keep an eye on the Hey Cavey's twitter as they tweet a count-down in the run up to them going live.