YES! all kinds of awesome sauce! the next edition of the .50 series from Playge x Threezero is coming. GASSED S001.50 is one of my personal favourite designs released to date. These 3.5″ vinyl badboys will join nicely along with the existing line, you can see our full review and unboxing HERE. 
GASSED S001.503dot parka, shotty, 2 sets of arms and removable helmet. which is all you need for your army of SquadT's. I dig the camo clothing and that cute gas mask is a beauty on the .50 version. A MUST for a SquadT fan like myself.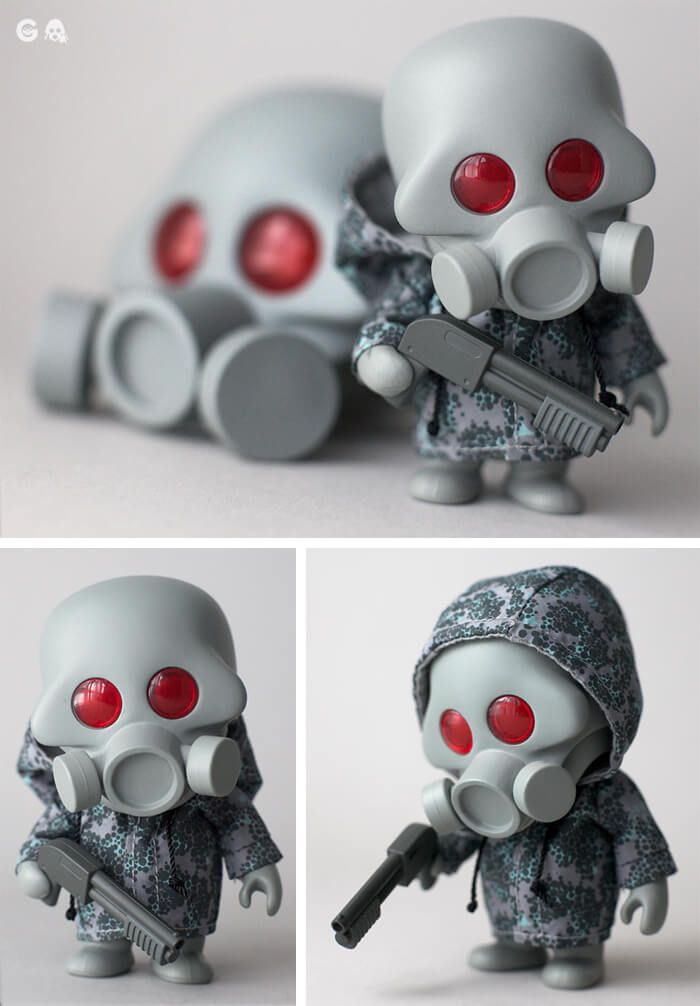 These should be priced at $40 USD, around £25 each at http://store.projectsquadt.com/ on October 12th
Size compared to a normal 6inch SquadT.
Still produced by ThreeZero so we think the standard will be sharp just like Jack and Chipp which you can see below.
Check out our  REVIEW / UNBOXING SquadT .50 Jack &Chipp S001 [Die Fuckers] By PLAYGE x Threezero HERE
Find SquadT at http://store.projectsquadt.com/ and  http://www.playge.net/
Twitter :https://twitter.com/Fergbag
Instagram : http://instagram.com/fergbag
Email [email protected]