Today DoktorA reminds us all he is still on top of his game and why we regard him as one of the artists who put steampunk on the map within our designer toys scene! Over two years in the making and the most complex custom art toy edition DoktorA has ever undertaken. Over two years in the creation this series combines original vinyl toys with hand sculpted, hand cast and hand painted resin and metal parts. To create these high end art multiples for discerning collectors everywhere. WARNING you may want to pick your jaw from the floor on the way out as DokA presents to you Obadiah Marsh -Abhorrent Piscine Denizen of the Deep! DokA uses Koibito toys originally designed by Yoskay Yamamoto and produced by Munky King as a canvas and puts DokA's signature style on the Koibito and give it s totally different look.

A tailor by trade, Obadiah found he had an affinity with the sea.
His small personal fortune was spent on many small alterations which over time helped him move with greater ease though the oceans of the world.
His new styling and tedious obsession however made him unpopular at dinner parties and he soon found himself without friends.
He found new friends at the travelling circus and decided to join their ranks.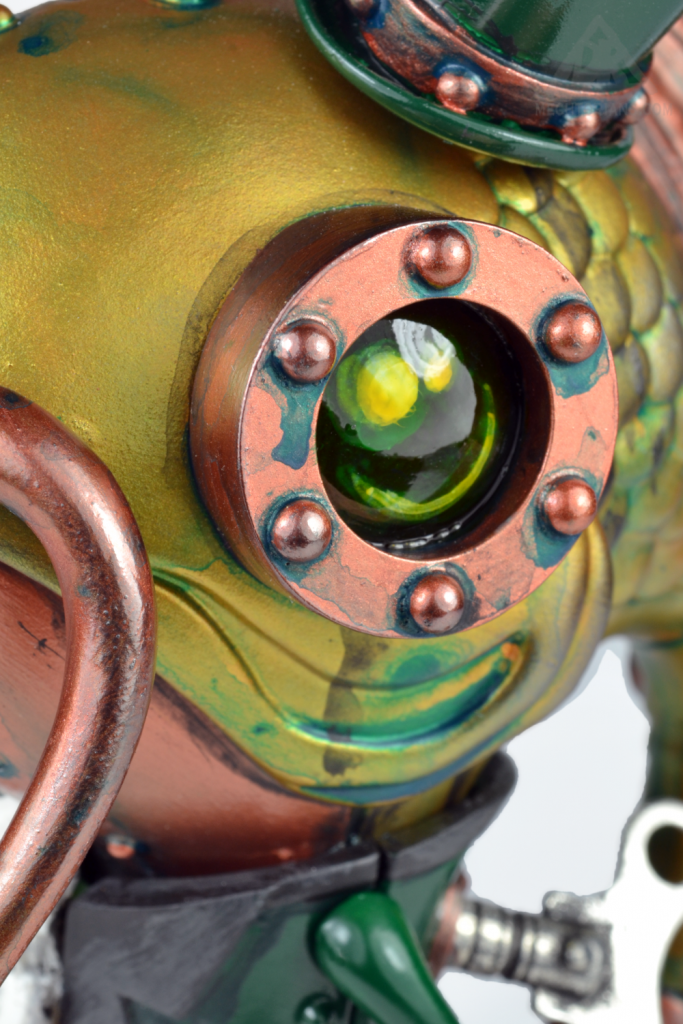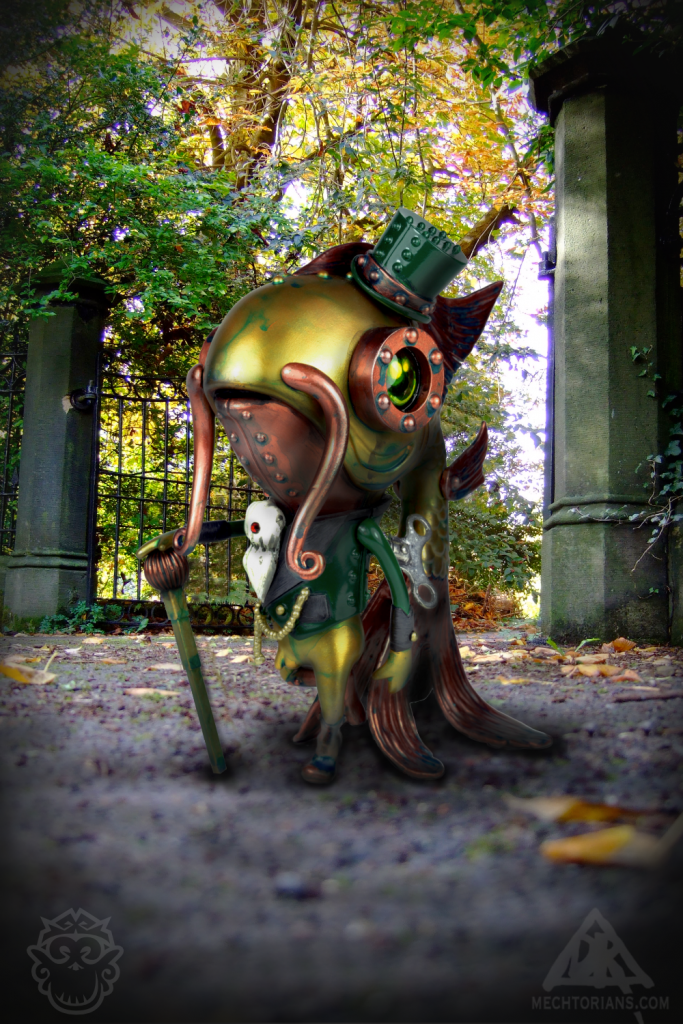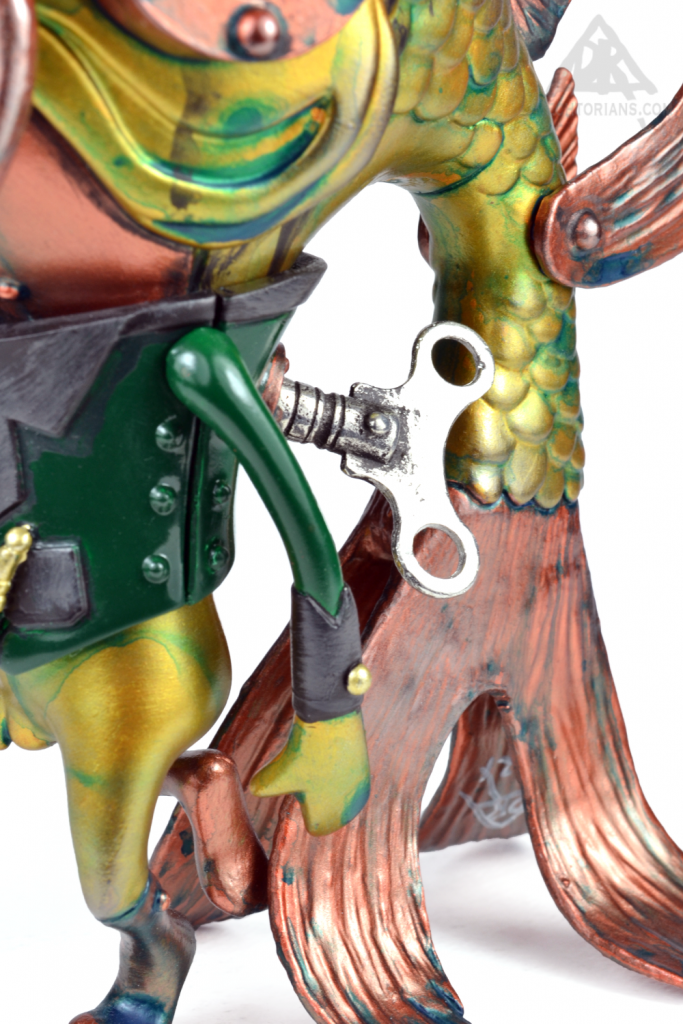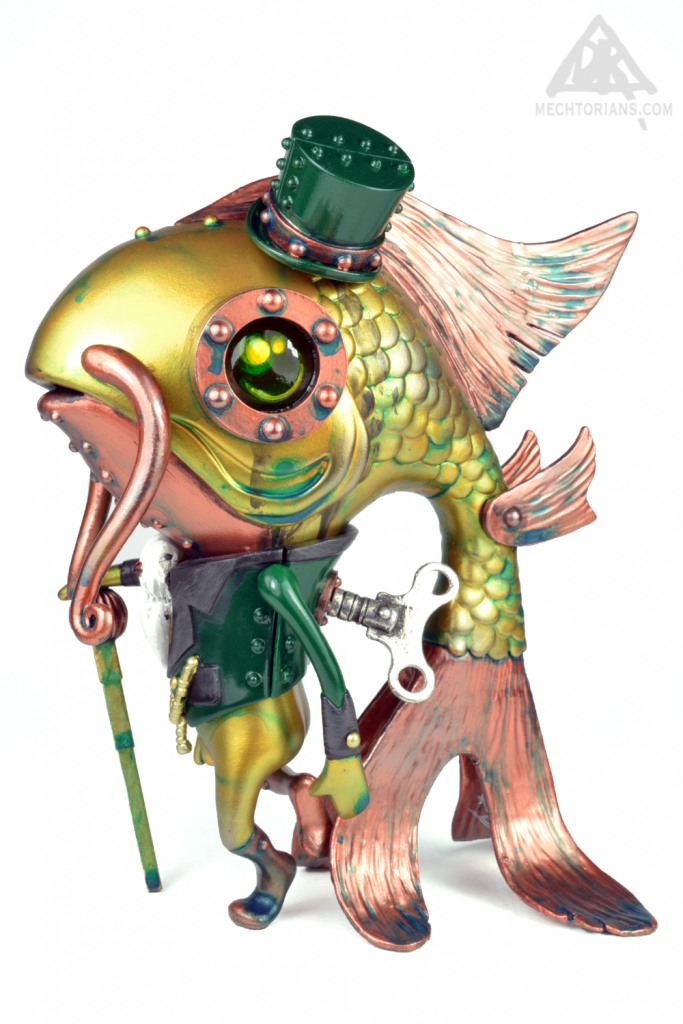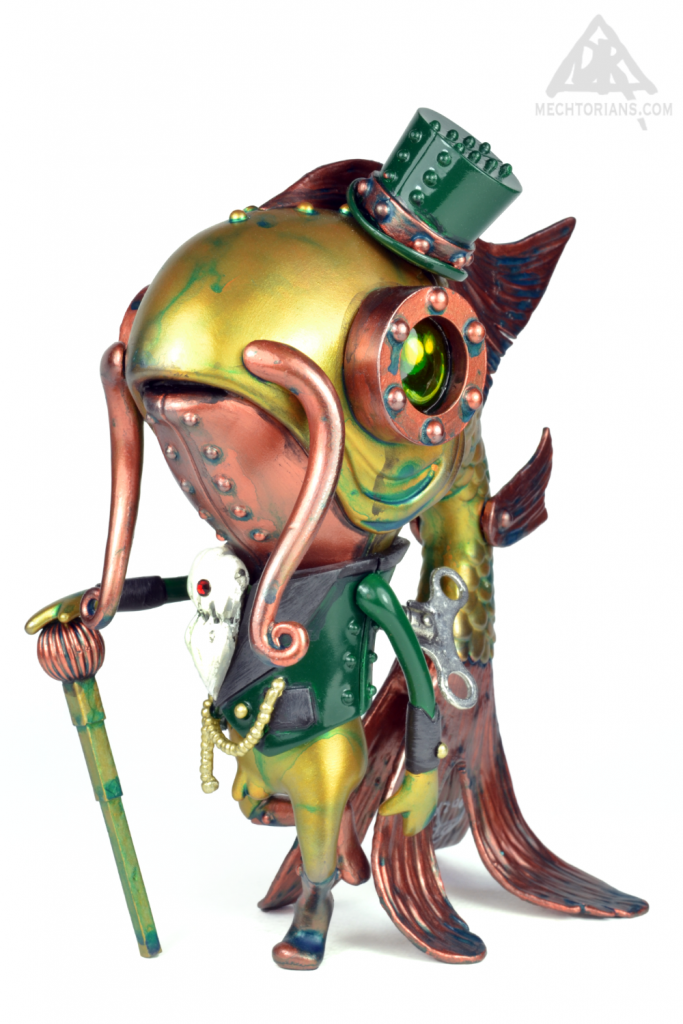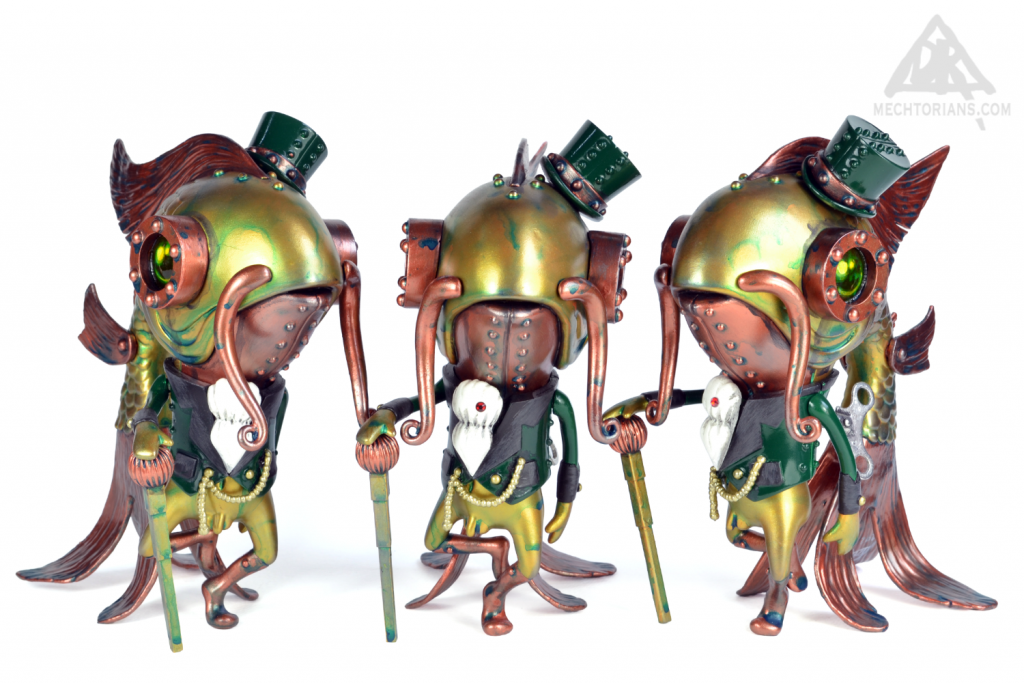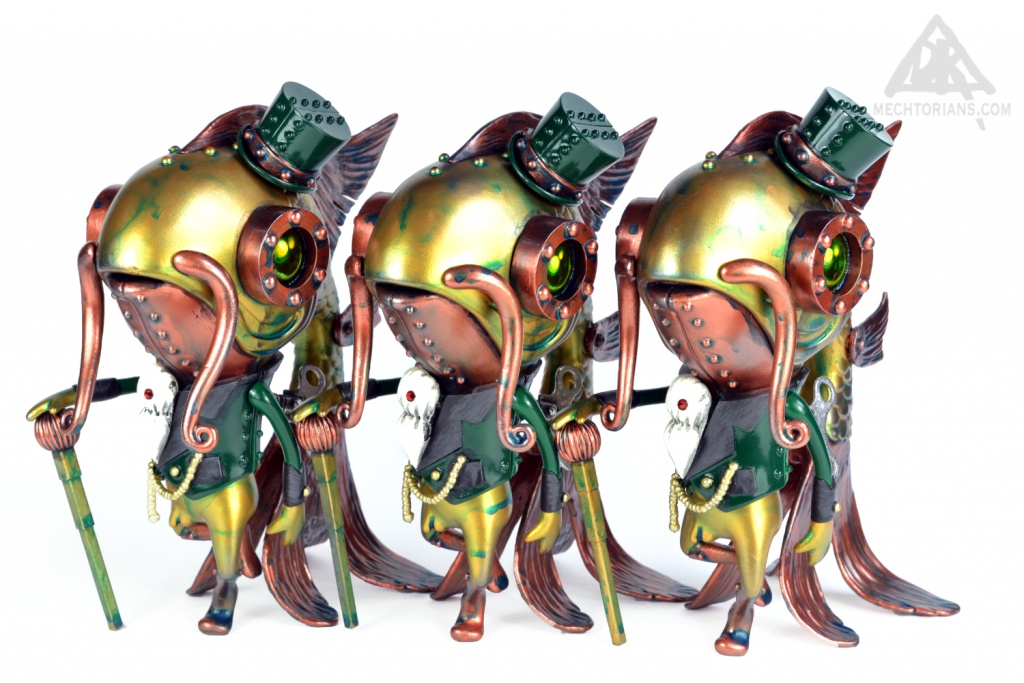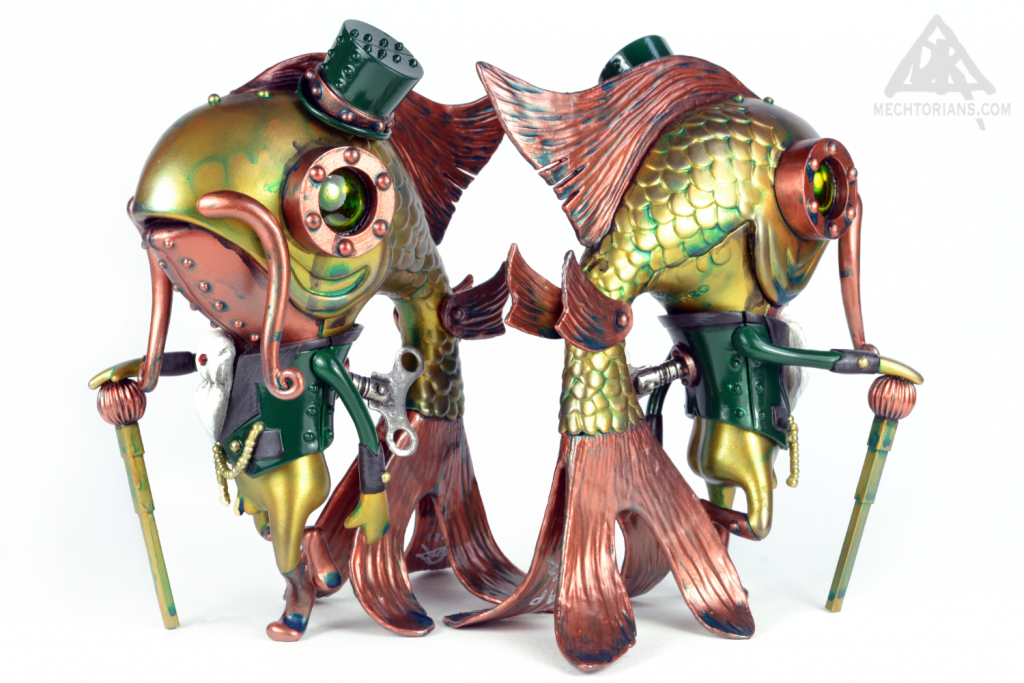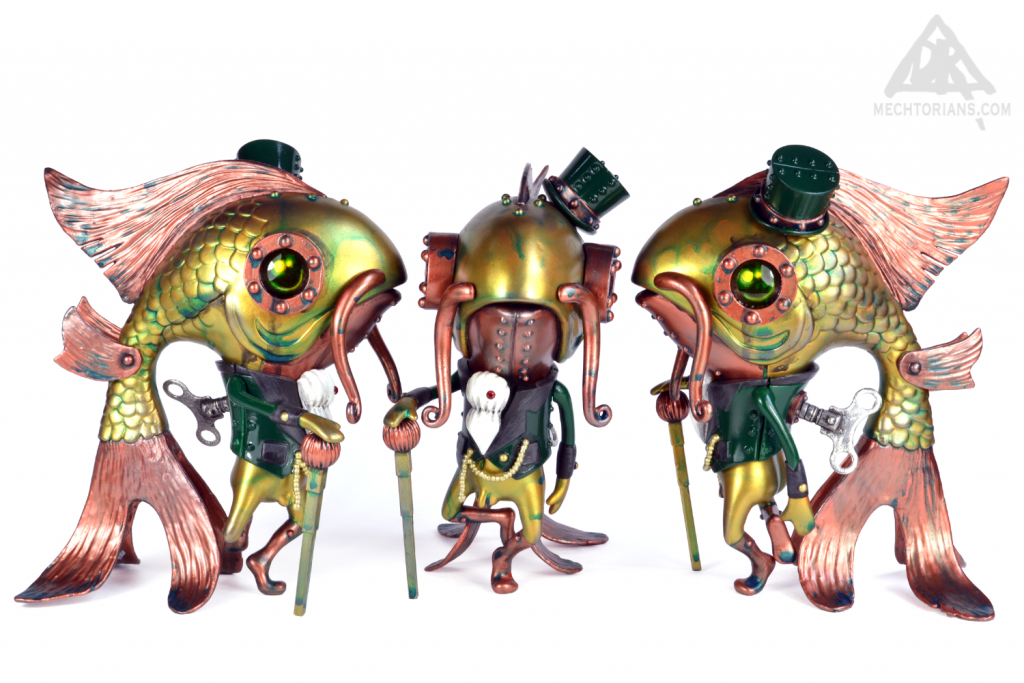 An edition of 10 customised
Vinyl toy with cast polyurethane parts, real metal winding key and gemstone tie-pin.
6″ tall. With limited articulation. Based on an original custom art toy from 2009.
Each figure is hand assembled, finished and painted by Doktor A.
There is a very limited edition of only 10 pieces in this emerald green version. Each is signed, dated and numbered under the tail.
Each figure comes packaged in a foam-lined presentation box with a signed certificate of authenticity.
To be released on Doktor A's online store (mechtorians.bigcartel.com) at 6pm (UK time) on Friday the 30th of July.Each figure is £350.
Dok A Social media
Facebook: https://www.facebook.com/DoktorA.art
Instagram: https://www.instagram.com/doktor_A/
Twitter: https://twitter.com/mechtorians
You can get your daily Designer Toy fix from our TTC Mobile App. It's free too! FREE! Download on the iPhone or Android smartphones. Search for "The Toy Chronicle" and all your Designer Toy wishes will come true! Pretty much.
Did we fail to mention IT's FREE.