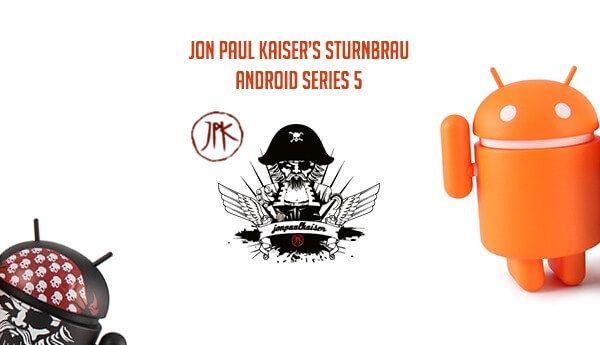 So here it is after many months of seeing the latest series of Android Series 5 line up, with UK artist getting involved in this series Lunabee and JPK get in on the Android action. JPK and Gary Ham's are the only ones been revealed for now. As you can see below more designs on the check list! looking good already. Congrats to Lunabee on getting a production art toy and JPK yet another production platform added to his list.
Update – 27th January 2015
So the JPK info was officially released today and the full reveal is here: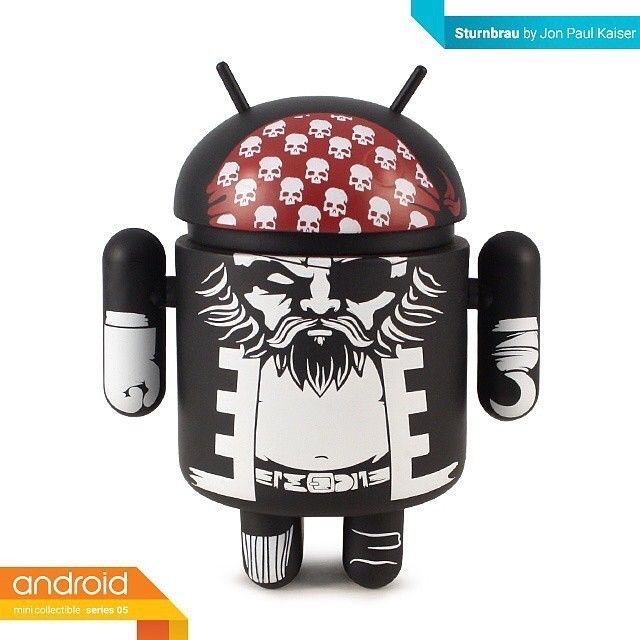 Series 5 is on its way! Unfortunately due to some production delays, we weren't able to get them out in time for the holidays, but they should start appearing at retailers and online towards the end of January! Here's a little preview of Gary Ham's 'Sk8 Cop' design

This series features artwork from Google, Andrew Bell, Devilrobots, Gary Ham, Jon Paul Kaiser, Kong Andri, Lunabee, Reactor 88 and Scott Tolleson! Keep an eye out for previews of the series throughout January.
(all info and photos lifted from http://www.deadzebra.com/