From the UK to the U.S.A comes the new Ghostbuster! forget the new Ghostbusters: Afterlife for a moment, this cast member you haven't seen before until NOW! DoktorA has taken it to the next level but in keeping with his true DoktorA signature syle. DoktorA has created a significant new Mechtorian piece: Frank Podmore – Ghostbuster (named after a pre-eminent 19th-century paranormal investigator) destined for the Sugarmynt Gallery Ghostbusters themed art show. The number of layers and detail put into Frank Podmore is jaw-dropping!
"Don't cross the streams."
"Do you experience feelings of dread in your scullery or parlour?"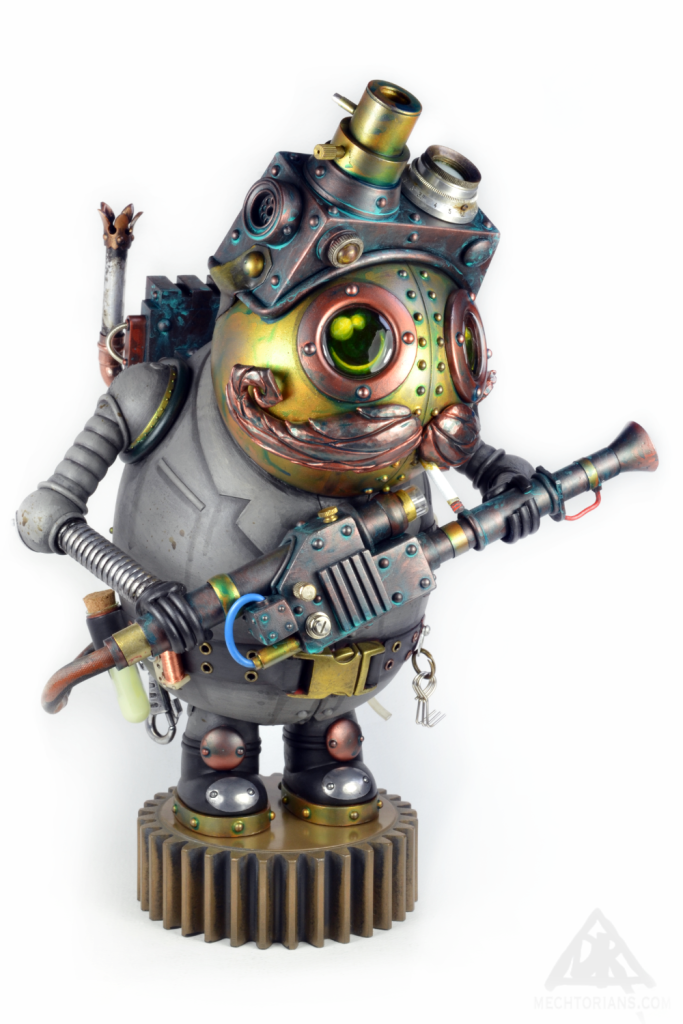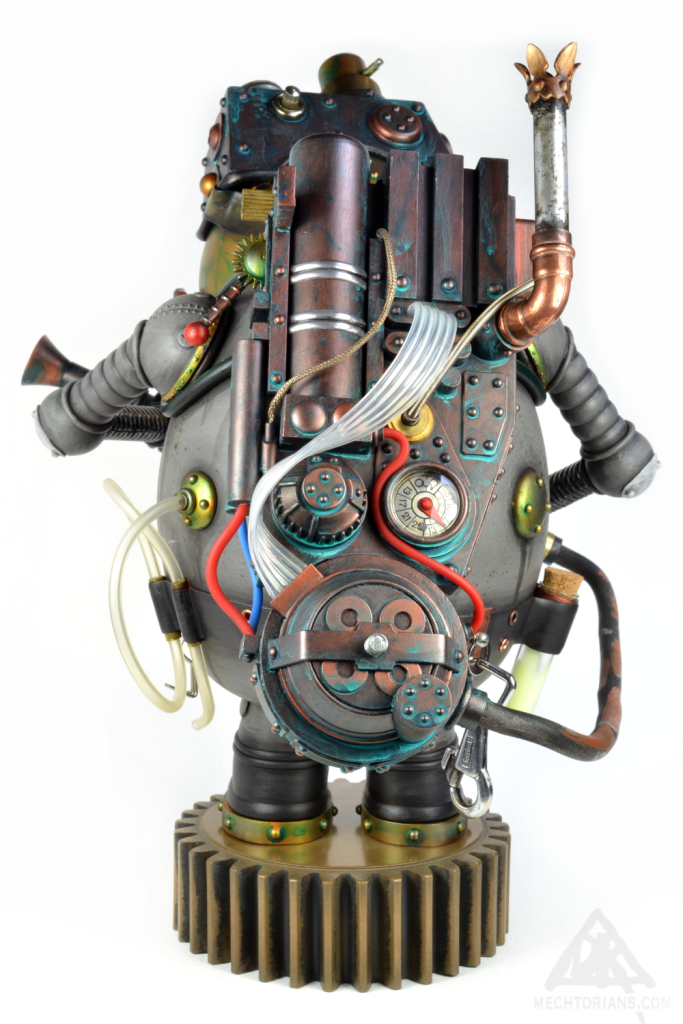 In anticipation of the new movie Ghostbusters: Afterlife, the Sugarmynt Gallery in Pasadena is mounting a Ghostbusters themed art show.
"Yes Have Some" has been curated by the fantastic Pop Artist Chogrin and brings together an eclectic mix of artists and toymakers to present their own versions of the iconic paranormal eliminators.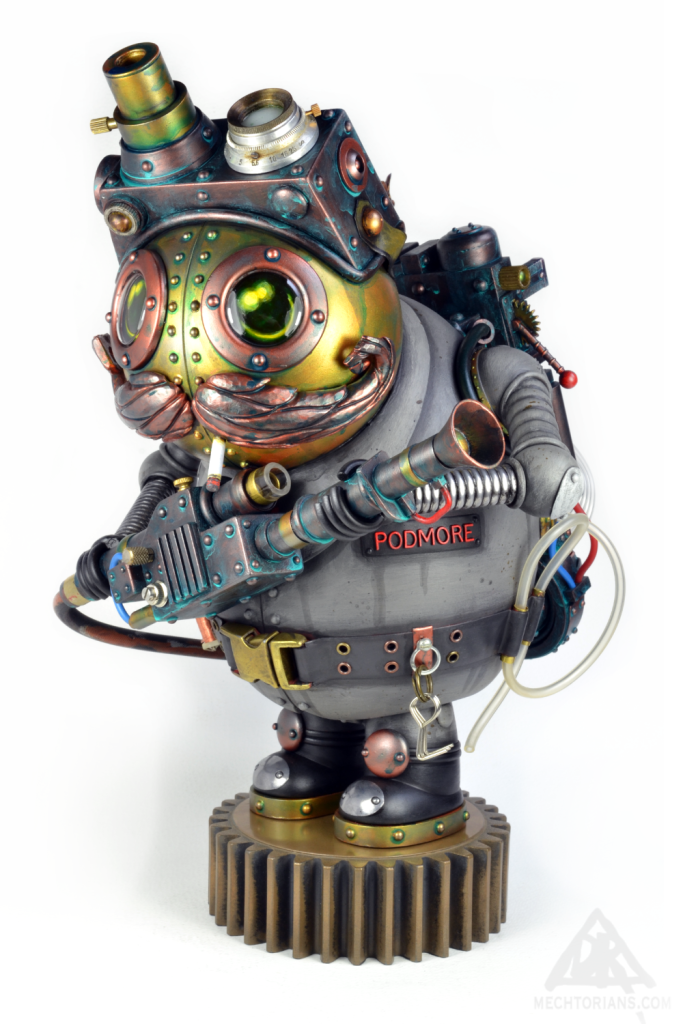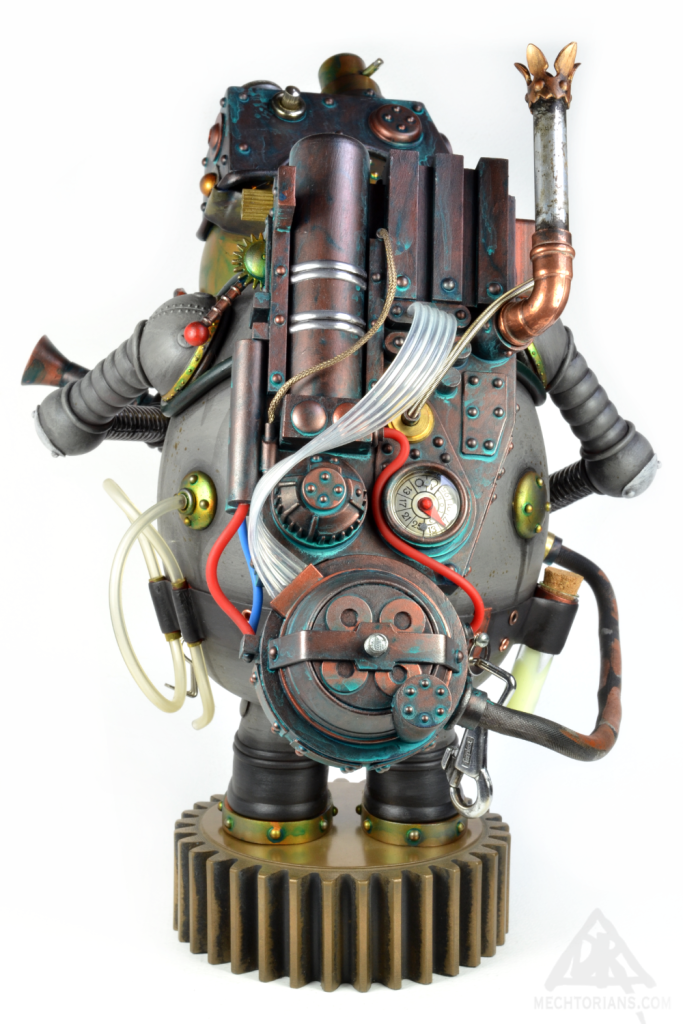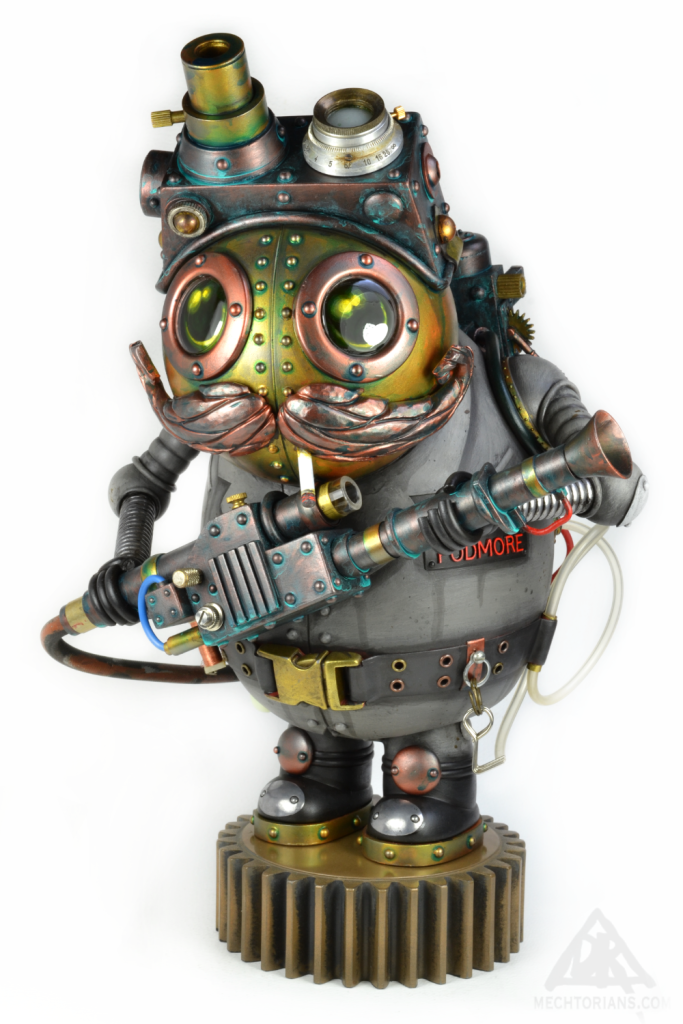 Today DoktorA reminds us all he is still on top of his game and why we regard him as one of the artists who put steampunk on the map within our designer toys scene!
Vinyl toy parts, Epoxy, Acrylic, Steel, Brass, ABS, Polyester resin, Copper, Oak, Lead, Glass, Rubber, PVC, Vintage Camera and Watch Parts, Found Objects.
12.5″ tall on base
This is a unique opportunity as DokA very rarely make pieces based on existing pop-culture characters. This may well be the only Ghostbusters related piece DokA will ever create!
He will be available to purchase from the show. 
You may like to contact the gallery beforehand if you are interested in adding him to your collection.
Opening Nov 20th, 12:00 PM – 6:00 PM
At Sugarmynt Gallery, 810 Meridian Ave, South Pasadena, CA 91030, USA
More Dok A goodness via Doktor A's online store (mechtorians.bigcartel.com)
Dok A Social media
Facebook: https://www.facebook.com/DoktorA.art
Instagram: https://www.instagram.com/doktor_A/
Twitter: https://twitter.com/mechtorians
You can get your daily Designer Toy fix from our TTC Mobile App. It's free too! FREE! Download on the iPhone or Android smartphones. Search for "The Toy Chronicle" and all your Designer Toy wishes will come true! Pretty much.
Did we fail to mention IT's FREE.