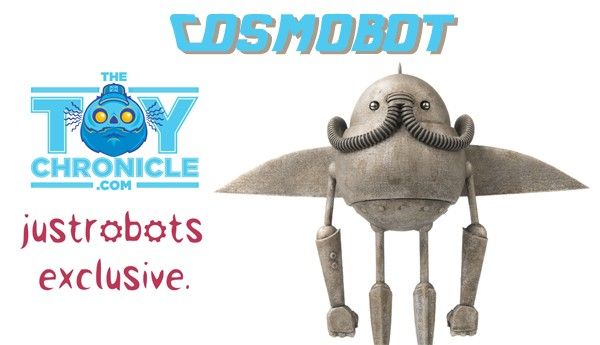 The most exciting robots to date by the guys over at Just Robots have a newcomer to join the Just Robot line up! meet CosmoBot who joins the clan that include  Chunky Bot,Chatter Bot, Beep Bot and my personal favourite Strong Bot  all 3D printed but refined and painted up by Onorio D'Epiro and Scott Brimley.
Cosmobot has that rusty effect but it is far from rusty itself and he would give the rocketeer a run for his money and possibly out flying and out manoeuvring him. The paint work adds more depth to the sculpt and the darkness highlights all the nut and crannies or the Cosmobot.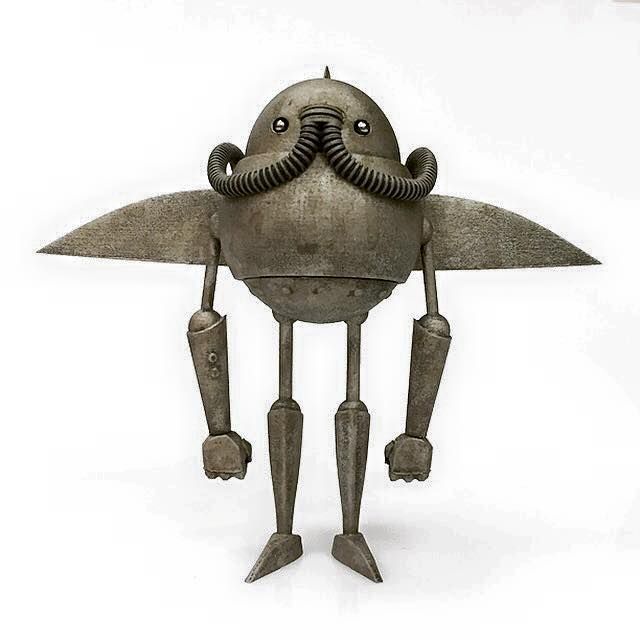 I dig the stance that Cosmobot has and the pipes running from the nose looks like he has a moustache add more of a character and personality to Cosmobot.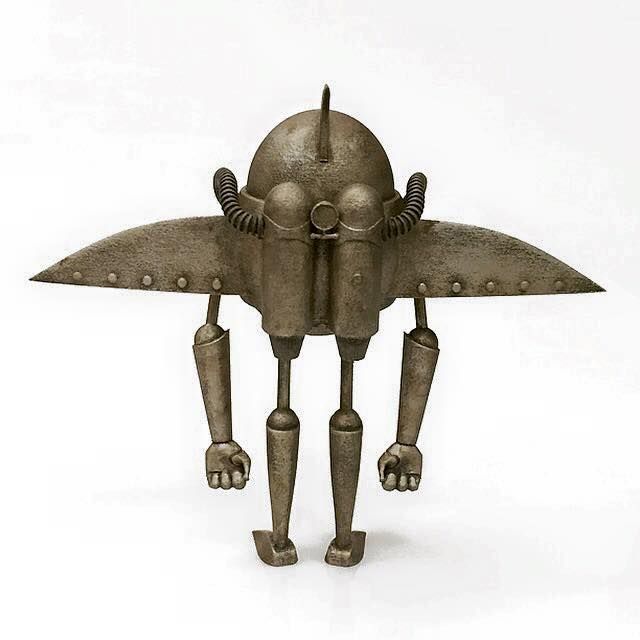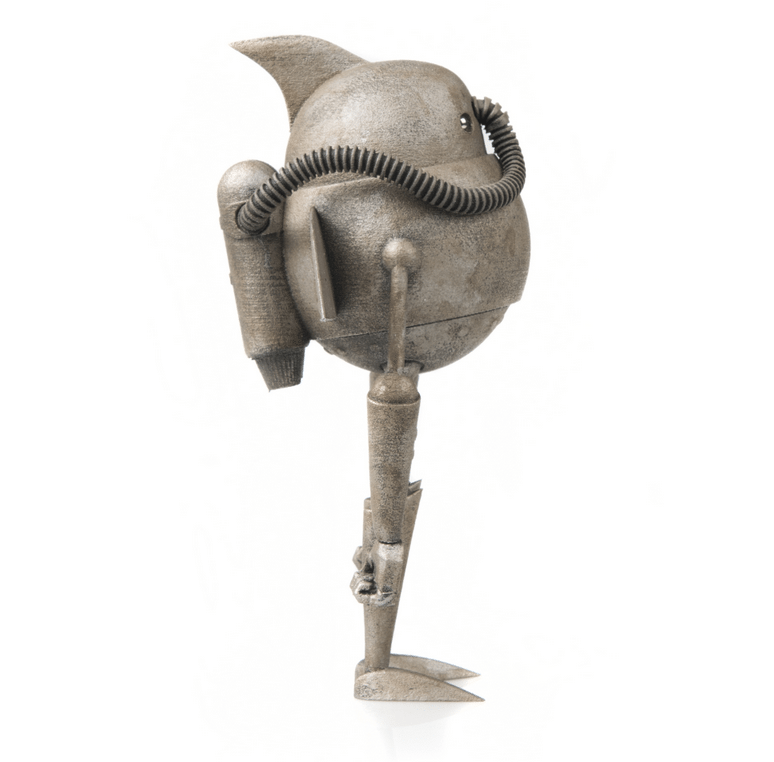 The back of Cosmobot has even more detail with jetpack and appropriate rivets in place for that extra power, I can see Buzz Lightyear crying himself to sleep when he sees Cosmobot.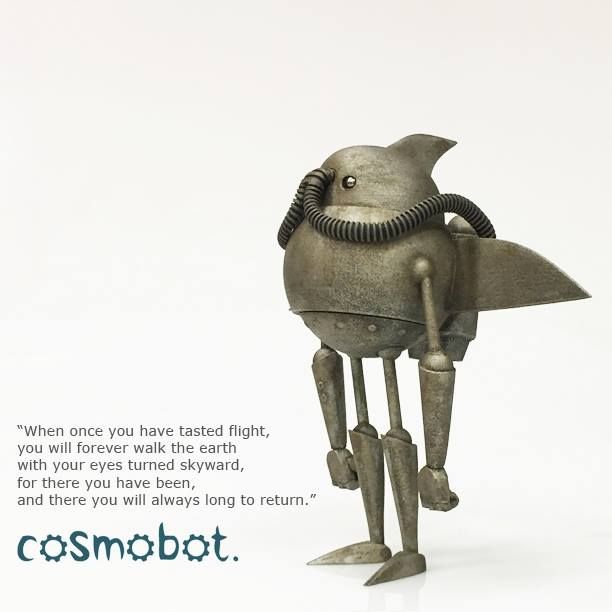 "When once you have tasted flight, you will forever walk the earth with your eyes turned skyward, for there you have been, and there you will always long to return."
Personally I cannot wait for April 25th when I get to see Cosmobot in person.
Cosmobot is a whopping 12 cm tall from the top of his fin to the bottom of his heels and 15 cm from wing to wing. Starts at £60 depending on paint job and details.
They also have some cool badges – 30x31mm at £6.00 with antique weathered chatterbot pin badge – limited to 100 units.
[slider source="media: 20210,20211″ limit="100″ width="1000″ height="1400″ title="no" speed="800″]
Now for those who are going to ToyconUK you can order a Toycon Pickup
They are going to be at ToyCon UK 2015 on Saturday the 25th of April in London UK and if you order your bot before the 28th of March 2015 you can pick them up from the event and you won't have to pay any shipping! Use the code "toycon15? at the checkout to give you free Bot collection at ToyCon UK 2015. You will need to have a ticket to get into Toycon UK and be getting yourself to London on the 25th of April for this to work for you 🙂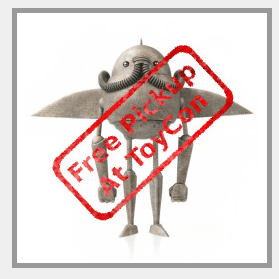 Head over to the newly revamped http://www.justrobots.co.uk/  for more info and visit Onorio's tumblr, Instagram, and you can contact him via email if you're interested in grabbing a bot for yourself.
Check out the past articles on Just Robots robots —–>HERE<—–