Adam Quesnell's has worked with Tenacious Toys, Tru:Tek, October Toys and a whole host of other folk to bring you his Despair figure, which is now available as an exclusive on the Tenacious Toys website.
Designed by Terence Brown II, sculpted by October Toys, cast by Disart Toylabs, with header design by Terence Brown II and Josh Trumbo, the Despair figure was forged in the fires of some of the leading artists in minifigure creation. With his confused stare and whiplashed back, Despair silently asks, "If I'm succeeding, and you are laughing, why is there a void where my soul should be?" Despair is cast in soft keshi-style rubber in an exclusive Tenacious Toys Blue (By Tru:Tek of Disart Toylabs). This Despair will come bagged with an original header and will include a download code for the album.
[frame align="center"]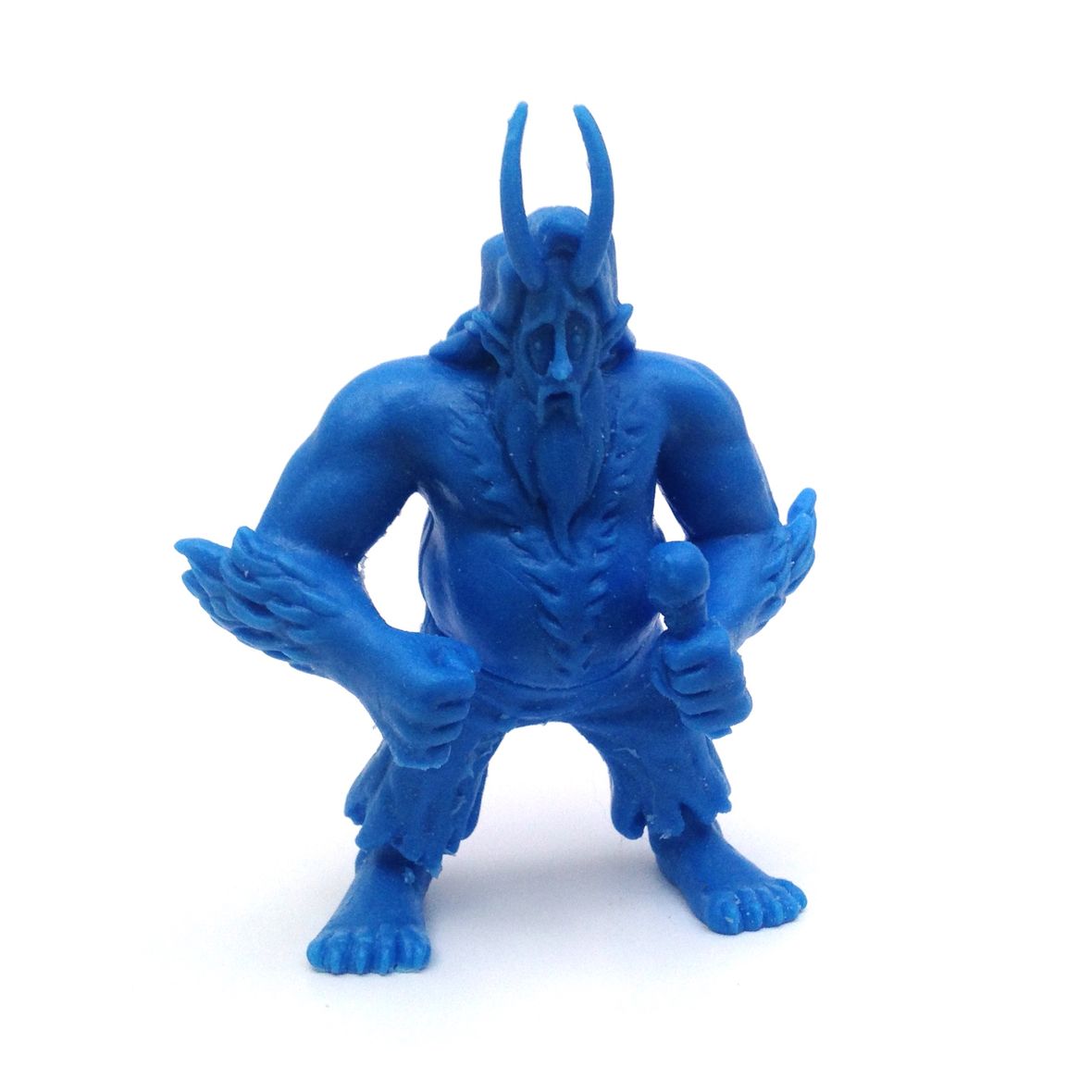 [/frame]
Adam Quesnell's DESPAIR figure:
• 3″ tall
• Super Squishy UV Resistant Rubber
• Design by: Terence Brown II
• Sculpt by: October Toys
• Cast by: Tru:Tek of Disart Toylabs
• Comes with code to download Adam Quesnell's comedy album
[quote]Despair is a demon from the 10th Circle of Hell; the level where people who make bad cinematic adaptations of classic toy properties are flayed for eternity. Not your average demon, Despair suffers from severe anxiety disorder and crippling depression.
Satan himself banished Despair from Hell for being a major bummer.
Cast out upon the earth in a fiery geyser of lava and tears, Despair landed in the parking lot of a comedy club that was hosting a weekly open mic night. Despair put his name on the sign-up sheet, got on stage, and told his story. Since then, he has been punishing himself, night after night, on comedy stages of varying quality throughout the Midwest. He dances and lashes himself for audiences with hopes of selling t-shirts and CDs to drunk people who will not wear or listen to them.[/quote]
[frame align="center"]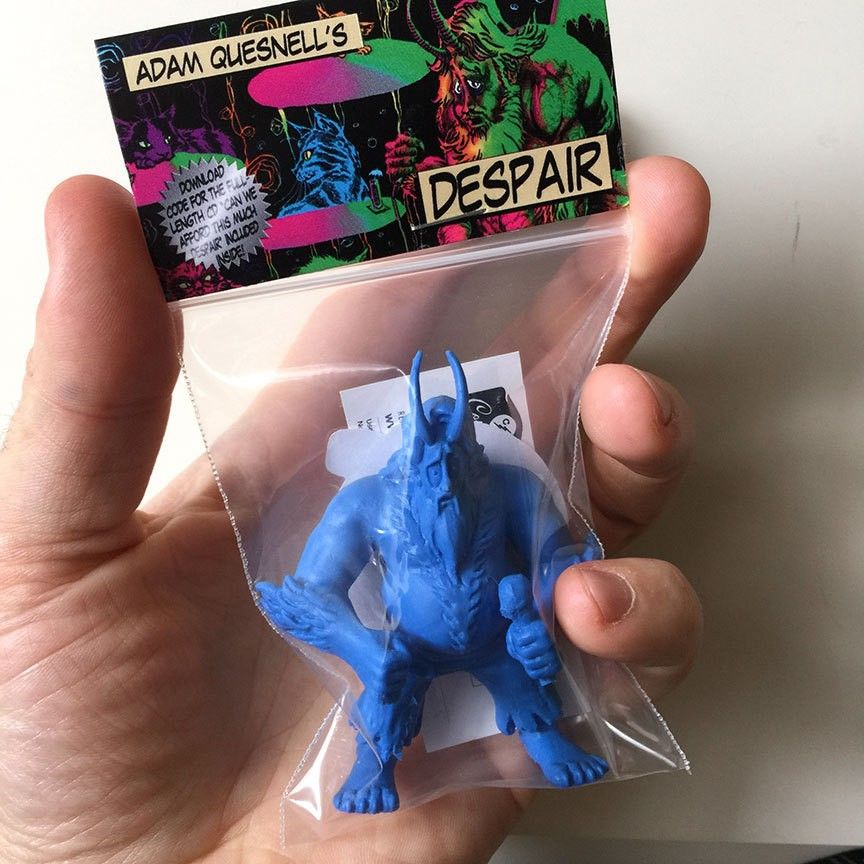 [/frame]
Despair is limited to just 10 pieces in this colorway and priced at $30 (around £20) each plus shipping. You can pick up your Despair exclusively from the Tenacious Toys store here: http://www.tenacioustoys.com/Tenacious_Toys_Exclusive_Blue_Despair_keshi_figure_p/despair.htm