Adam Quesnell is proud to announce that Stand Up! Records and I will be celebrating 1 Year of Despair and Halloween by releasing an edition of 5 Spectral Glow Despairs! For this Halloween release, Tru:Tek cooked up a candy corn inspired orange/yellow/white cast of Adam Quesnell x Standup Records Despair figure.
"Despair is a demon from the 10th Circle of Hell; the level where people who make bad cinematic adaptations of classic toy properties are flayed for eternity. Not your average demon, Despair suffers from severe anxiety disorder and crippling depression. Satan himself even banished Despair from Hell for being a major bummer… Cast out upon the earth in a fiery geyser of lava and tears, Despair landed in the parking lot of a comedy club that was hosting a weekly open mic night. Despair put his name on the sign-up sheet, got on stage, and told his story. Since then, he has been punishing himself, night after night, on comedy stages of varying quality throughout the Midwest. He dances and lashes himself for audiences with hopes of selling t-shirts and CDs to drunk people who will not wear or listen to them"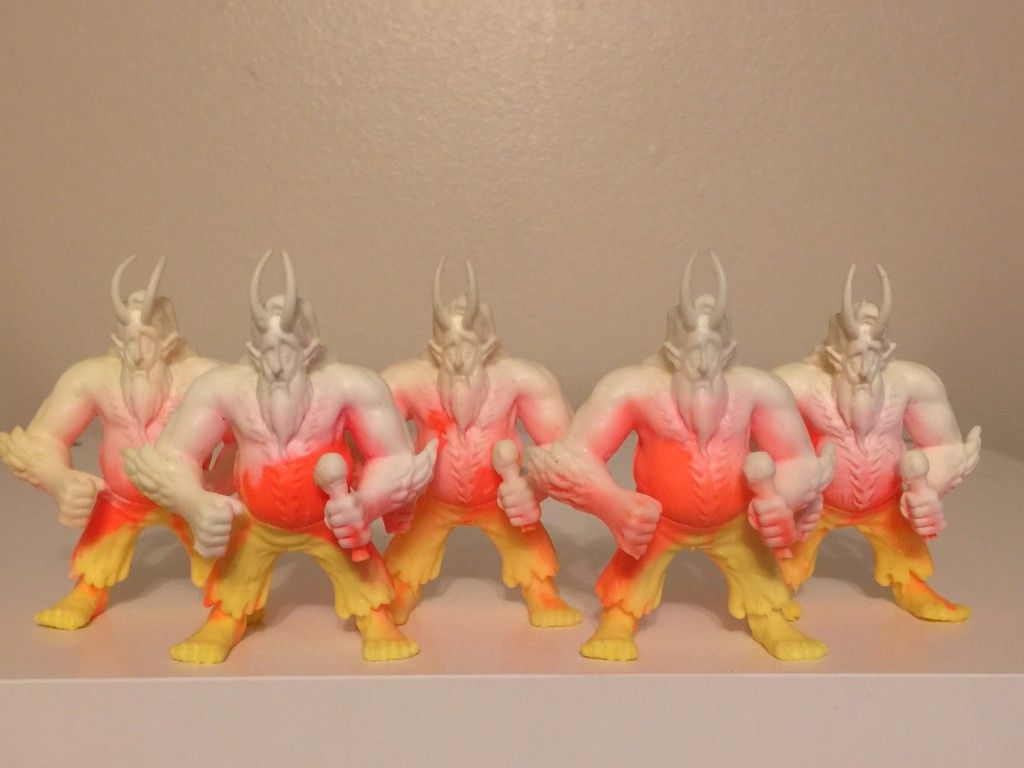 Find them at http://faqcomedy.bigcartel.com/ 6:66am CST (7:06am) on October 31
Edition of 5 Spectral Glow Despairs sold randomly and bagged with the Halloween Header card from Josh Trumbo and a download code for my album, "Can We Afford This Much Despair"
Price: $25 + Shipping (Options will include First Class US, Priority, and First Class International)
The glow in the dark tops on these figures look incredible and absolutely ghastly. Additionally, Josh Trumbo provided Adam with a special Halloween header card for this release.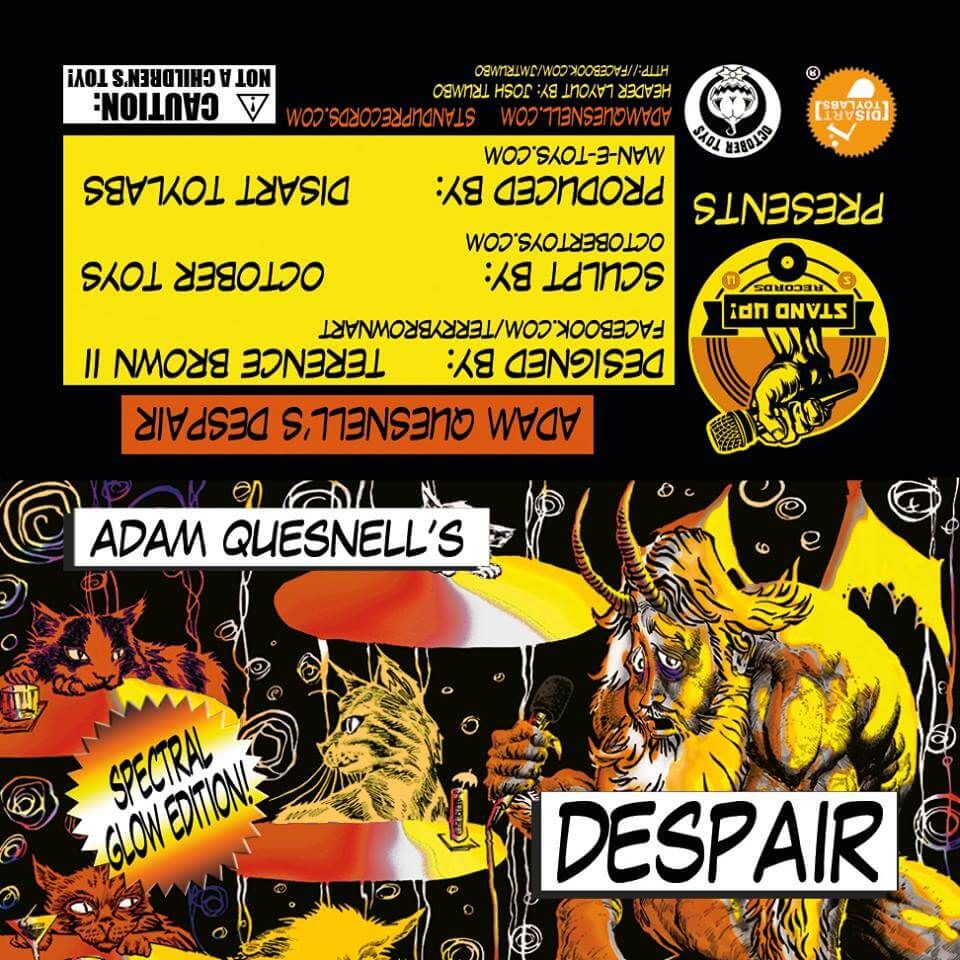 Adam will also be running a discount on all previously released Despair colorways that will coincide with this drop.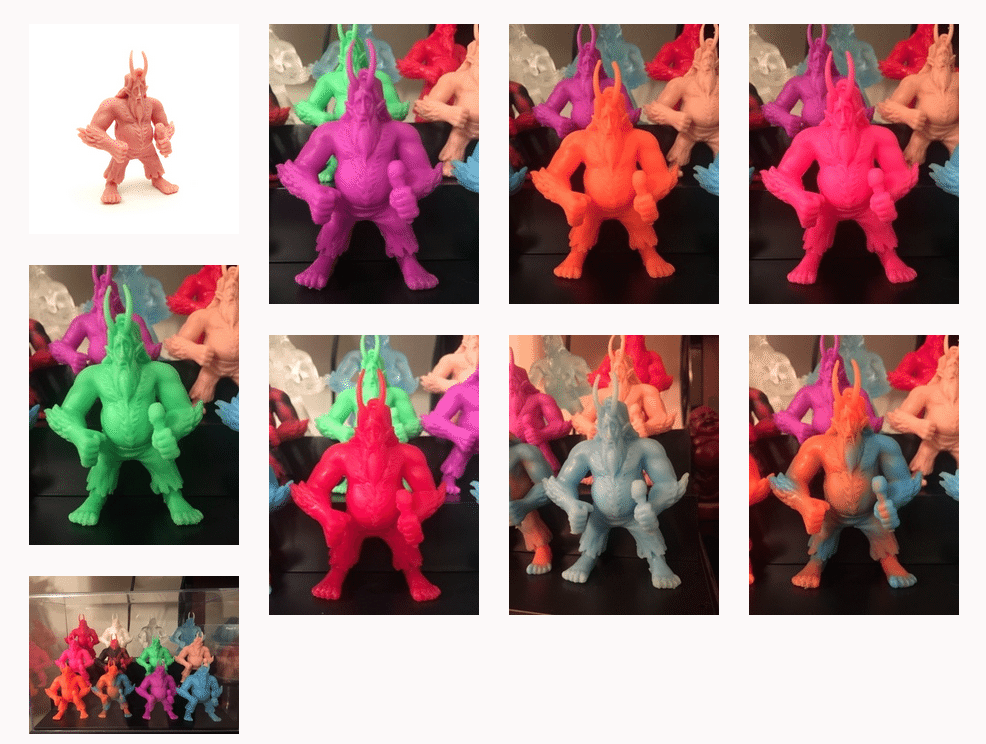 Despair was designed by Terence Brown II, sculpted by October Toys, and cast by Tru:Tek. This project was made possible by Dan Schlissel and his awesome label, Stand Up! Records!
Follow Adam on twitter (@adamquesnell) and Instagram (instagram.com/faqrulesyou) for more information about this and future releases. Additionally, Stand Up! Records can be found on Instagram as well (instagram.com/standuprecords) and at standuprecords.com