Only a few more days to go until  Luke Chueh x Munky King x Tiny Giants Kickstarter Grief Encounters" ends.  Luke Chueh x Munky King x Tiny Giants are upping the ante for that last push with this bad boy! Prepare your eyes for the BLING! POSSESSED IN CHROME, pick your jaw off the floor. The only way you can own one of the 10 "POSSESSED IN CHROME" is through the Grief Encounters Kickstarter.
POSSESSED IN CHROME by Luke Chueh x Munky King
Chrome 6″ Figure
This hand-chromed 10th Anniversary Possessed art multiple is limited to only 25 pieces. Gun-metal chrome bear with red chrome devil. It's been 10 years since the release of Possessed, serial number MK001, Munky King's iconic toy with Luke Chueh. This exclusive Chrome colorway of this 10th Anniversary edition is available only to Grief Encounters Kickstarter backers.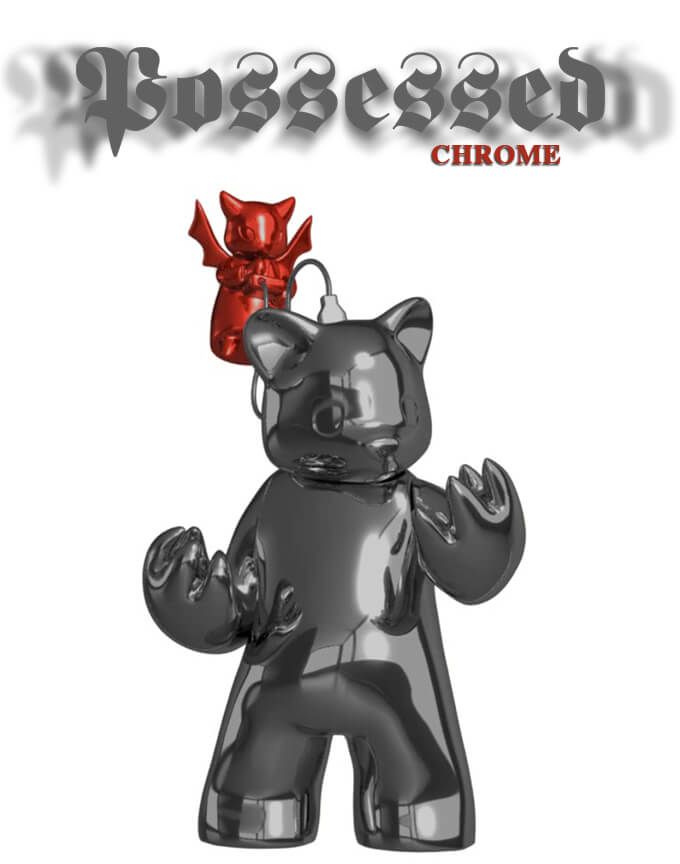 To back the Kickstarter and full details on the project visit  http://kck.st/2tktRa5
All or nothing. This project will only be funded if it reaches its goal by .
https://munkyking.com/ for further info.