This week we are bringing you what we refer to as the Legends of ToyConUK. Artists or Exhibitors that have brought their wares for us all to enjoy. Dok A is right up there with the best of what is on offer at TCUK later this month. We are uber-excited to see what Dok A will have on offer on April 25th. Meet Dok A…
[frame align="center"]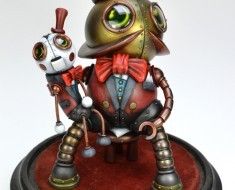 [/frame]
Tell us a little bit about yourself & your background?
Dok A: I am an industrial Modelmaker by training. I worked in the mainstream toy industry as a designer for years. Ran my own gallery, Worked freelance. And about 11 years ago started making art toys..
[frame align="center"]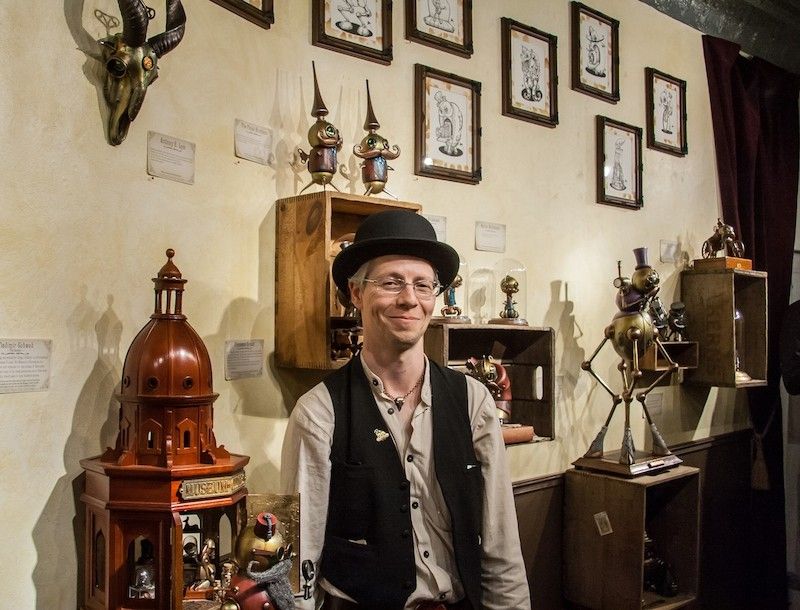 [/frame]
How did you get in to the Designer Toy scene?
Dok A: I found a forum called Qeester and discovered Qees and started doing customs.. This was about 2003..
What is your 'go-to' tool when customising/creating?
Dok A: A surgical scalpel. I use it for nearly everything..
What is your favourite platform to customise?
Dok A: Not customised anything really for a while now. And when I do I dont use the "Platform" toys.
If you could collab with any artist(s), who would it be?
Dok A: Terry English, or Terry Gilliam or Brian Froud..
What's been the biggest influence on you in the year since ToyCon UK 2014?
Dok A: Peter Lyon and the weapon making team at WETA workshops.. I have got rather into replica weapons of late..
Have you got anything brand new coming to the event this year?
Dok A: "Mourning" edition Colonel Rombus is my main piece this year.. Hopefully a couple of others too but they are both dependent on factory and shipping so I wont crow about them until I am sure they will be ready in time..
Editors note: This was the Colonel Rombus Dok A Exclusive from ToyConUK 2014…
[frame align="center"]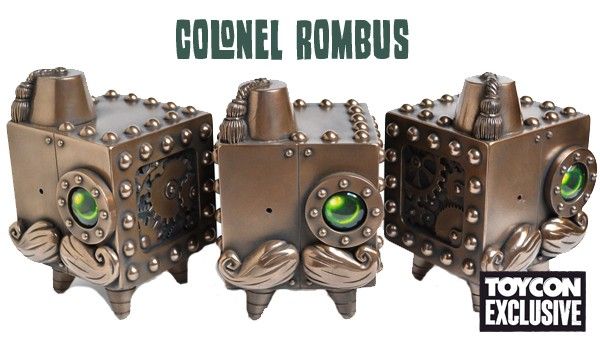 [/frame]
What are you most looking forward to seeing?
Dok A: All my friends in the UK toy scene.
If you could have anyone appear at ToyCon UK who would it be?
Dok A: Andrew Bell, Chris Rynaik, Amanda Spayd, Toybreak, Chet Car, Niel Winn…. Just stop me any time now…..
If your house was on fire and you could save one toy in it, what would it be?
Dok A: I wouldn't save a toy.. I might try and get my little sketchbook that I have artists doodle in as thats quite special to me now.. But not a toy..
Dok A can be found on Instagram and Facebook too!
If you're as excited as us about what Dok A will bring, and we know you are, you will need to be prompt to visit his booth. To avoid delay, you should totally buy yourself a ToyConUK ticket (if you haven't already done so)