Wednesday is the perfect time to introduce you to a new Exhibitor at ToyConUK 2015. We welcome
Streets of Beige
in to the fold. Give them a read and make sure to go visit their booth on Saturday 25th April.[frame align="center"]
[/frame]
Tell us a little bit about yourself & your background
Streets of Beige: Essentially we're an art blog. We started blogging to promote some awful t-shirts we made back in 2010. The tee's never sold but we continued to blog anyway. After a few years we finally got the kick up the arse we needed to put together our first group show. It went well and so we did a few more including a bootleg toy bonanza here in Bristol. Our fourth show is titled, 'KILL YOUR SHELF' and will be held at this year's ToyConUK within the confines of our booth. We can't wait!
How did you get in to the Designer Toy scene?
Streets of Beige: After drunkenly bidding on a Madvillain figure then passing out, only to discover I'd won it the following morning. Any regrets I had faded as soon as I opened the box. That toy is still one of my prize possessions to this day.
[frame align="center"]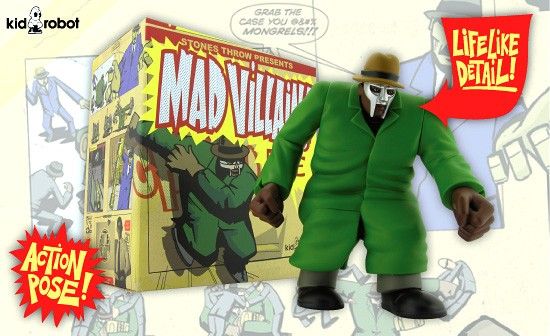 [/frame]
What is your 'go-to' tool when customising/creating?
Streets of Beige: Sculpy… the beige kind obviously!
What is your favourite platform to customise?
Streets of Beige: It doesn't have to be a DIY platform, all toys are potential targets for assault & butchery.
If you could collab with any artist(s), who would it be?
Streets of Beige: Mr. Jago, Jim Mahfood, TKOM, Anthony Lister, Ashley Wood, Jason Freeny… the list is endless coz there's just so much talent out there.
What's been the biggest influence on you in the year since ToyCon UK 2014
Streets of Beige: Easy, joining Instagram. It's like there was a massive party going on and no-one invited us! It's amazing for connecting with artists, learning more about their processes and finding new talent. We'd strongly recommend it to every creative.
Have you got anything brand new coming to the event this year?
Streets of Beige: Yep, almost everything in our booth is being made exclusively for ToyCon UK 2015. We've asked over 30 artists to make bootleg toys in their own style and judging by the WIPs we've seen so far, its gunna get real nasty!
[frame align="center"]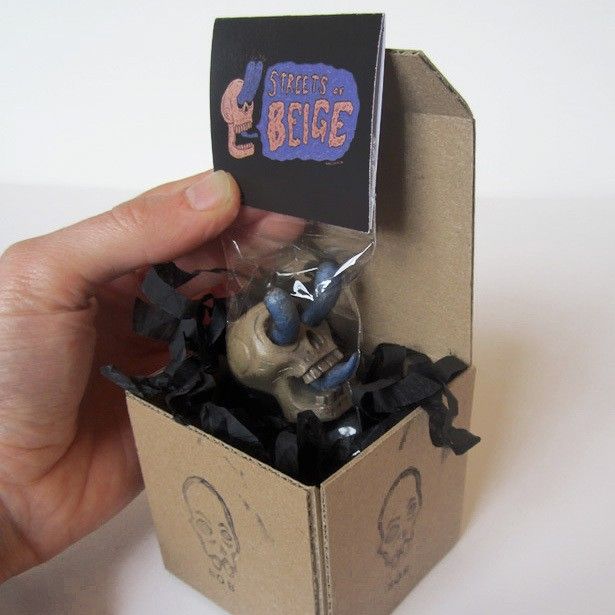 [/frame]
What are you most looking forward to seeing?
Streets of Beige: Hugh Rose and JPK always bring the noize. But generally its just a great opportunity to see everything that we've been looking at online. We walk around going, 'Woah, I thought that one was way bigger' and 'no way, that looks well crap in real life!' 😉
If you could have anyone appear at ToyCon UK who would it be?
Streets of Beige: We'd love to bow down before the mighty SUCKLORD.
[frame align="center"]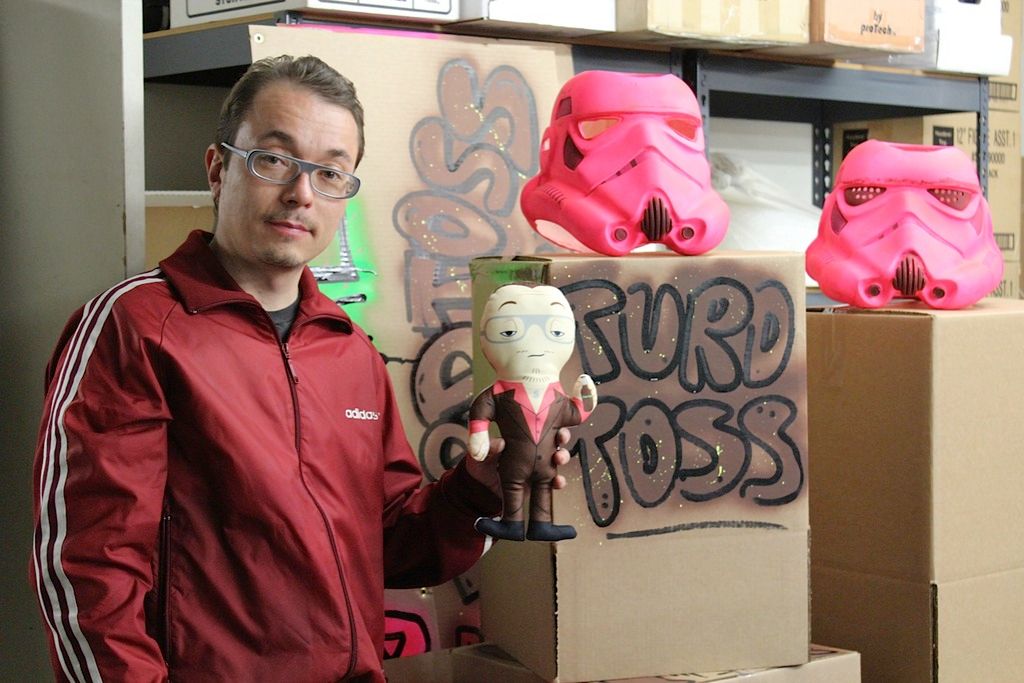 [/frame]
If your house was on fire and you could save one toy in it, what would it be?
Streets of Beige: We'd go down with our toys. Boiling flesh fusing with bubbling plastic, finally becoming one with our collection. Ahhhhh perfection! Might smell a bit funky though…
Streets of Beige can be found on
Instagram
,
Facebook
and
Twitter
.
Tickets for TCUK are still available HERE. Don't keep holding out, you'll be sorry when they're gone and you're crying outside York Hall whilst we all enjoy a great day full of Designer Toy goodness & beard hugs. Go. Go buy your ticket.