Another day draws to a close, which means we are ever closer to ToyConUK and thought we'd bring you another exhibitor interview. As we did with the Dok A interview earlier today, we are again going to re-introduce you with a veteran of the ToyConUK day, Hugh Rose. Hugh has been ever present at TCUK, making his third appearance on April 25th 2015. Hugh Rose's booth is always a must see and we can't wait to see what he brings this year.
Tell us a little bit about yourself & your background?
I'm an artist living and working in Guernsey in the Channel Islands. I've been customizing for five years now and in the last two years have been creating my own toys from scratch.
How did you get in to the Designer Toy scene?
I bought a Mini Munny in 2009 and drew on it with a POSCA. Something just clicked creatively when I did that. When I finished that piece, I went on some forums and realized that there was an amazing community of artists and collectors out there. Since then toys have been one of my main creative outlets.
[frame align="center"]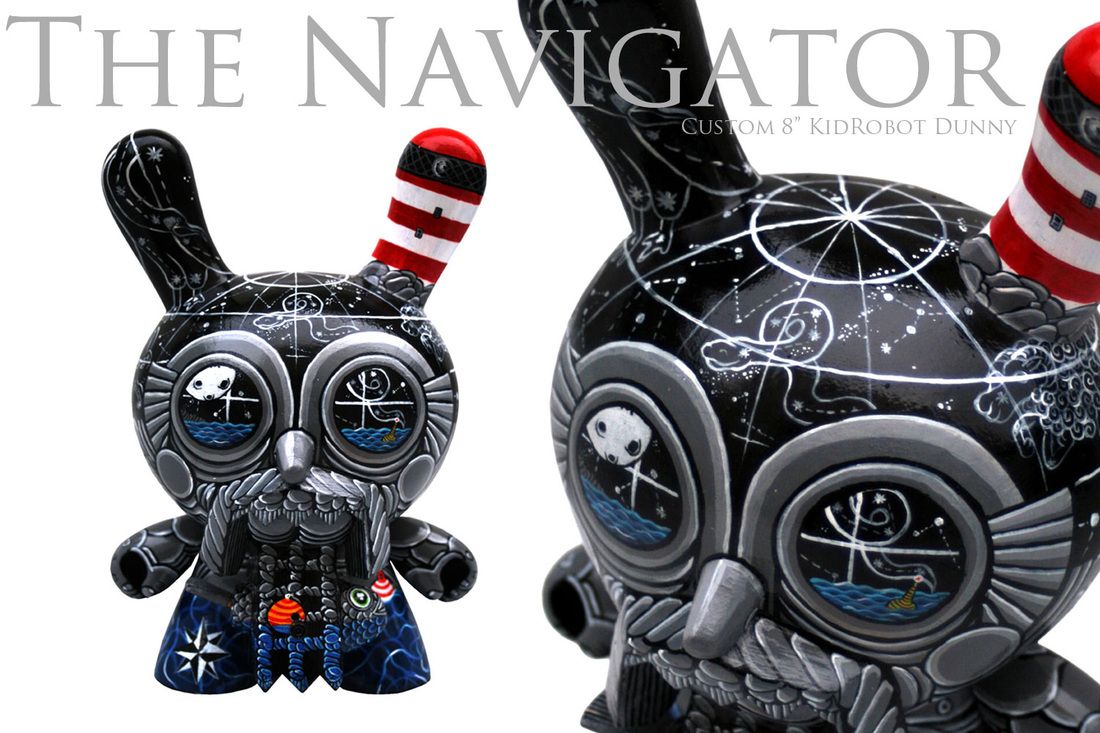 [/frame]
What is your 'go-to' tool when customising/creating?
I have experimented with a huge amount of techniques and tools over the past year. I think the most useful tool is a mold, but I also love my Proxxon Micro Lathe.
What is your favourite platform to customise?
It has always been the Munny.
If you could collab with any artist(s), who would it be?
My absolute dream collab would be with Alan Moore. That would be really interesting.
What's been the biggest influence on you in the year since ToyCon UK 2014
2014 was a year of learning for me, particularly on the technical side of things. I think Volpin Props has been a huge influence in terms of his skill and imagination as a maker.
Have you got anything brand new coming to the event this year?
Indeed I have! My new resin toy, including exclusive variants and all of that jazz. Watch my FB page for updates: https://www.facebook.com/hughrose84
What are you most looking forward to seeing?
There's always so much to see and talk about. I always look forward to seeing Squink and Haus of Boz's booth, as they always put up a great display. Map-Map also for the same reason. I also look forward to catching up with JPK and DMS as they have so much interesting stuff to say about toys. This year I'm going to try to meet some of the artists I didn't get a chance to meet last year. This is the thing I love most about the event; that all the best UK toy artists are together in a room for a whole day. It's really exciting.
If you could have anyone appear at ToyCon UK who would it be?
Probably Huck Gee or Ashley Wood.
If your house was on fire and you could save one toy in it, what would it be?
I don't have any rare or expensive figures, just Dunnys and Mini Figures. But I would probably save the Dunny 2010 Sneaky Raccoon, just because I won the full Dunny 2010 set in a custom contest, and that was my favourite from that series, so it has sentimental value to me. It sticks in my mind as being one of the toys that really inspired me early on, even though it is not particularly rare or valuable.
[frame align="center"]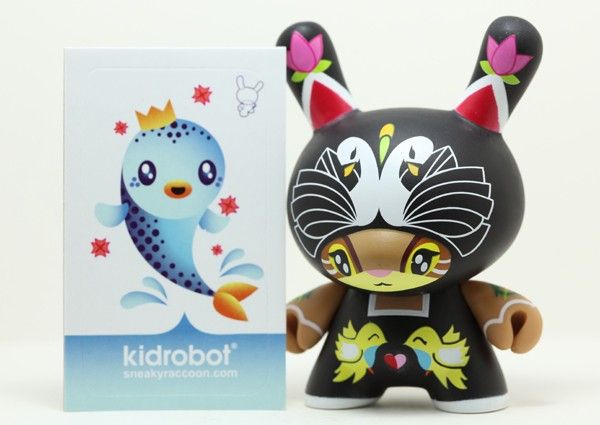 [/frame]
Hugh can be found on Twitter, Instagram & Facebook! Go check him out! If you want to see what Hugh has on his ToyConUK booth this year, you will definitely need to buy yourself a ticket. If you've yet to buy one, why not? Go now. Go HERE!