This past weekend, our good pal, Jon-Paul Kaiser headed over to the shores of Holland to visit the first-ever Dutch Comic Con in Amsterdam. Guest of Outland Designer Toy Store, JPK was hand painting his original sculpt – Guardians of the Lost & Damned.
[frame align="center"]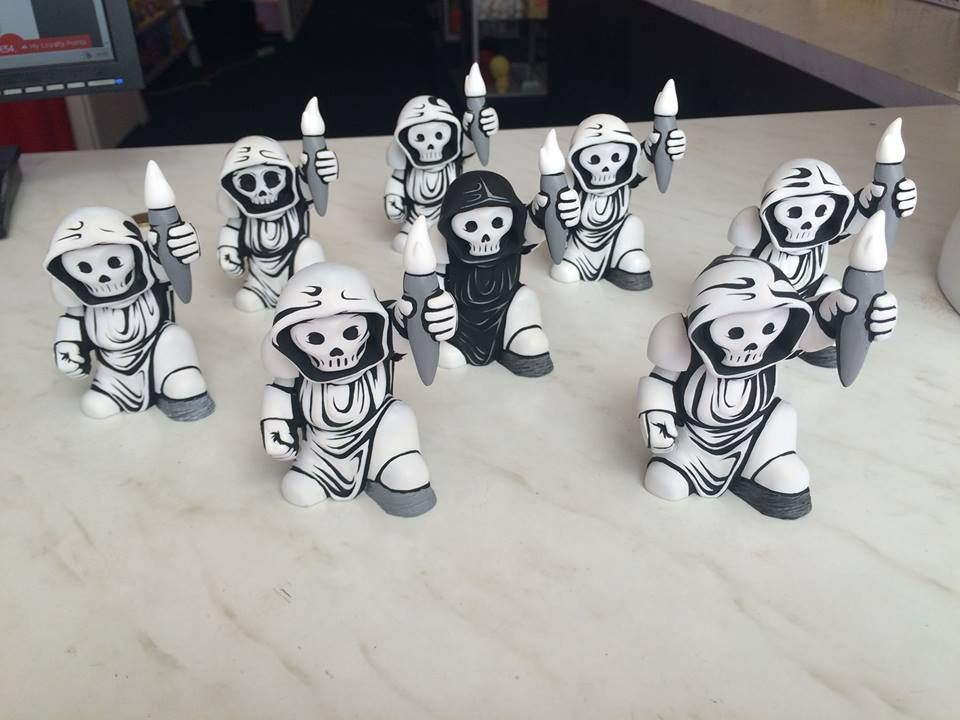 [/frame]
These 3.5inch resin pieces were, as mentioned above, originally sculpted by Jon-Paul and produced by Outland Toys for the Con. Each is individual and uniquely painted. Priced at around 90euro (around 65 quid). Only 8 will be available. Although I hear whispers amongst the wind that a very small quanity will be available at ToyCon UK. If you do want to get your hands on one prior to TCUK, you will be able to find them available on the Outland Toy Store soon. We'll update when they go live.