So, introduce yourself, what's your name (other than your artist/business name) and tell us a little about yourself?
My name is Wolfgang Ohlig alias VISEone. I'm a german urban artist best known for my COMIC STRIPPED and TUBE DUNNY customworks, which I created over the past 4-5 years. I have a background as a graff writer but haven't painted a wall for many years now. I'm self employed & interested in urban art in general.
[frame align="center"]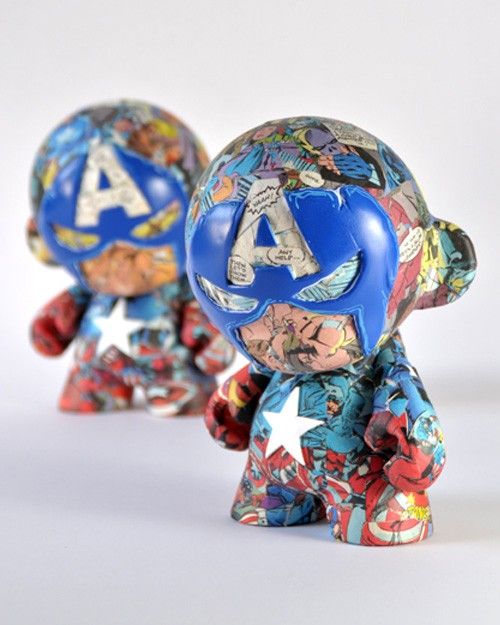 [/frame]Comic Stripped by VISEone
[frame align="center"]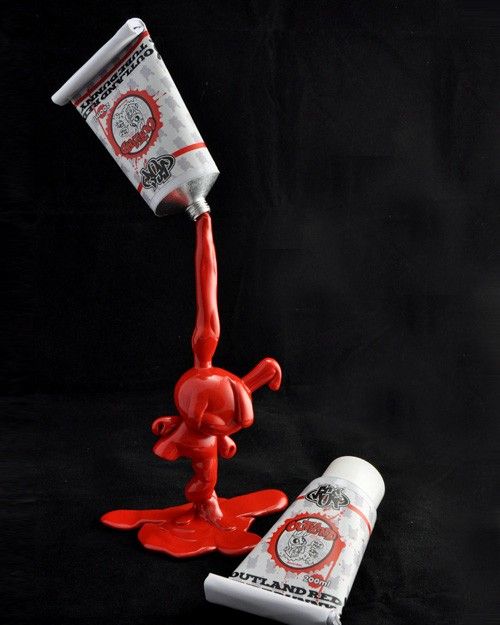 [/frame]Tube Dunny by VISEone
Were you always interested in art? When you were growing up, what did you want to do?
Yes, since I can think, I loved to draw and doodle. My mum was a huge Disney fan and she taught me basic steps of sketching and coloring. When I was around 12 years old I saw WILD STYLE and a whole new world appeared in front of my eyes. I totally got hooked with DJing and graffiti – so since then I followed those two elements of hiphop. I started to tag and sketch styles but I was a little more ambitious about DJing.
So when I was 17 I got me the equipment & started spinning. DJing was a big part in my history – I spun records for more than 20 years as a professional Club DJ. I even started to produce tracks for a HipHop Band where I also was the Live DJ and we had a record deal with a major label here in Germany around 1999.
Later I left the group and concentrated on my career as a club DJ and toured through Germanys best HipHop Clubs.
How did you discover the world of designer/art toys?
Around 2007 I realised I couldn't continue being a club DJ until eternity and I went back to art. I illustrated some sketches of my late friend Ralph Ferres. Eventually Miller (founder of Patch Together) discovered my illustrations in the web. So he asked me if I would be interested in producing my illustration in a small run of resintoys. That's about the time when I started to look around and discovered the world of Designertoys, customizing and collectibles – and got hooked ever since.
What inspires you?
I really couldn't name it exactly since everything could inspire me. Everything around me, my family my dog, my cat – a good movie or a classic cartoon.
Who/What are your biggest influences?
One of my biggest influences was my late friend Ralph Ferres, who died in a car accident while he was on his way to a meeting with me. He was a very talented cartoonist and he taught me how to draw. Mostly he gave me his countless sketchbooks so I could study his style and study how he drew several characters. He sketched the SEA HUNTER, which became our first collabo piece after I illustrated it and it got produced as a collectible. The SAD DRAGON was our second collabo release and got sold out within a few days.
[frame align="center"]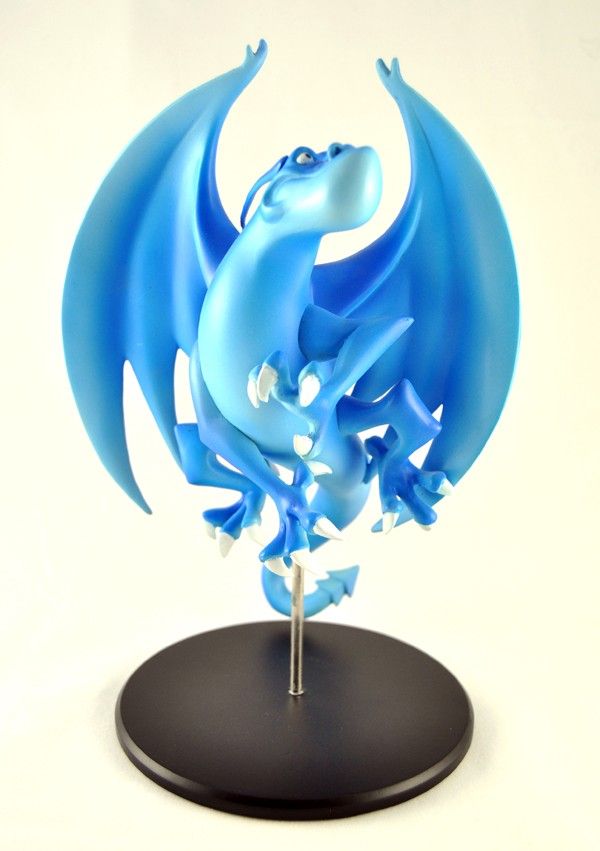 [/frame]Sea Hunter by VISEone
[frame align="center"]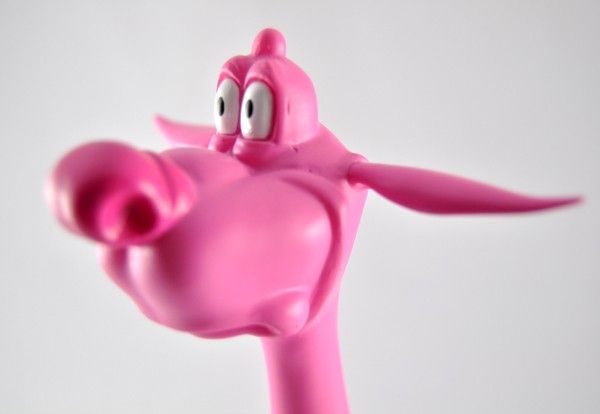 [/frame]Sad Dragon by VISEone
I still own many sketches from him which I want to illustrate in the future – but it's hard for me to work on those pieces knowing I will never be able to show it to him anymore.
When you sit to create, can you describe your ideal setting? For example: do you have music playing, if so what kind or artist, what kind of drink do you have next to you and what are the tools that are a must for you to have on your desk?
Usually I listen to WeFunk Radio where they have a huge archive with great shows. I love oldschool hiphop and also love to listen to funk and soul.
RedBull might be the drink you will most likely find on my desk while I work on a piece.
As tools I use different kind of things: Apoxie Clay for modelling, Sculpting Tools, Spraypaint, Airbrush and Brushes, Acrylic Paint and ofcourse I use many Comics for my COMIC STRIPPED pieces. I really love to work at night when everything outside is quiet an no phonecalls disturb your workflow.
Do you have a favourite piece of art, which you created, that you cannot part with?
I think when you start being able to sell your artworks there is that time when you really have a hard time to give it away. But actually now I really enjoy to give away my artwork since I know someone enjoys it and displays it well because he paid money for it to own a unique piece. But for sure I would love to receive back the STITCH I made for MINDSTYLE. Only they know where all the customs went and they never returned the pieces as said in the contract.
They don't even reply on emails anymore. [frame align="center"]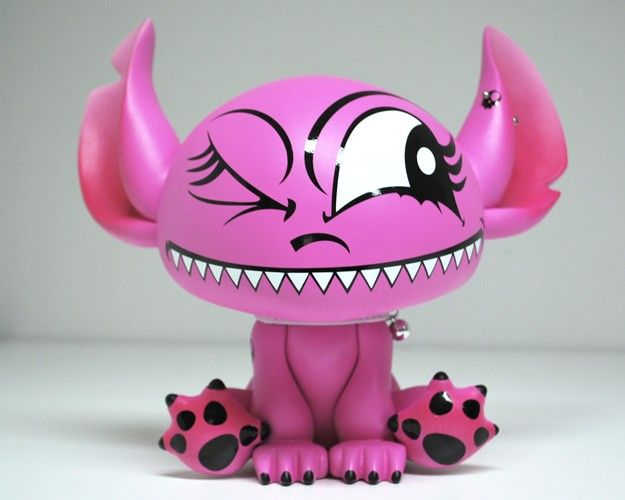 [/frame]
Is there anything you're working on that you can tell us about?
For 2014 I got several plans which I hope I can realise. One is to start working on canvas again. I also got some ideas for big customworks and maybe even own sculpture works. But this is all still in planning stage so I can't really tell a lot about it. What else? I am working on a new release of TUBE DUNNYS.
Who are some of your favourite toy artists?
When it comes to customizers I have to name my current top 3:
1. Charles Rodriguez
2. David Bishop
3. Nervis Wrek
When it comes to toy designers I have to name:
1. Coarse
2. Erick Scargrow
But actually there are countless good artists out there.
What do you think of the current designer toy scene?
The variety of styles and productions have never been so big like now. Many artists are able to produce their own small runs in resin. Which is good for the artist but also makes it hard for toystores to survive.
You recently worked on a show for westwing.de, where you created 5 Custom Qees that sold for 9000euros for charity. That must have been pretty damn awesome. How did that come about?
A german people magazine organised this charity event and wanted to sell customized Qees. So they asked around and Ralph from think-pink-celle.de recommended me.
So they checked my portfolio and liked what I did in the past. So they asked me if I would be interested – which I was.
But it was quite a challenge since I only had around 2 weeks to get the Qees from Toy2R and customize them right in time for the event.
So actually I had 1 week for the customwork. [frame align="center"]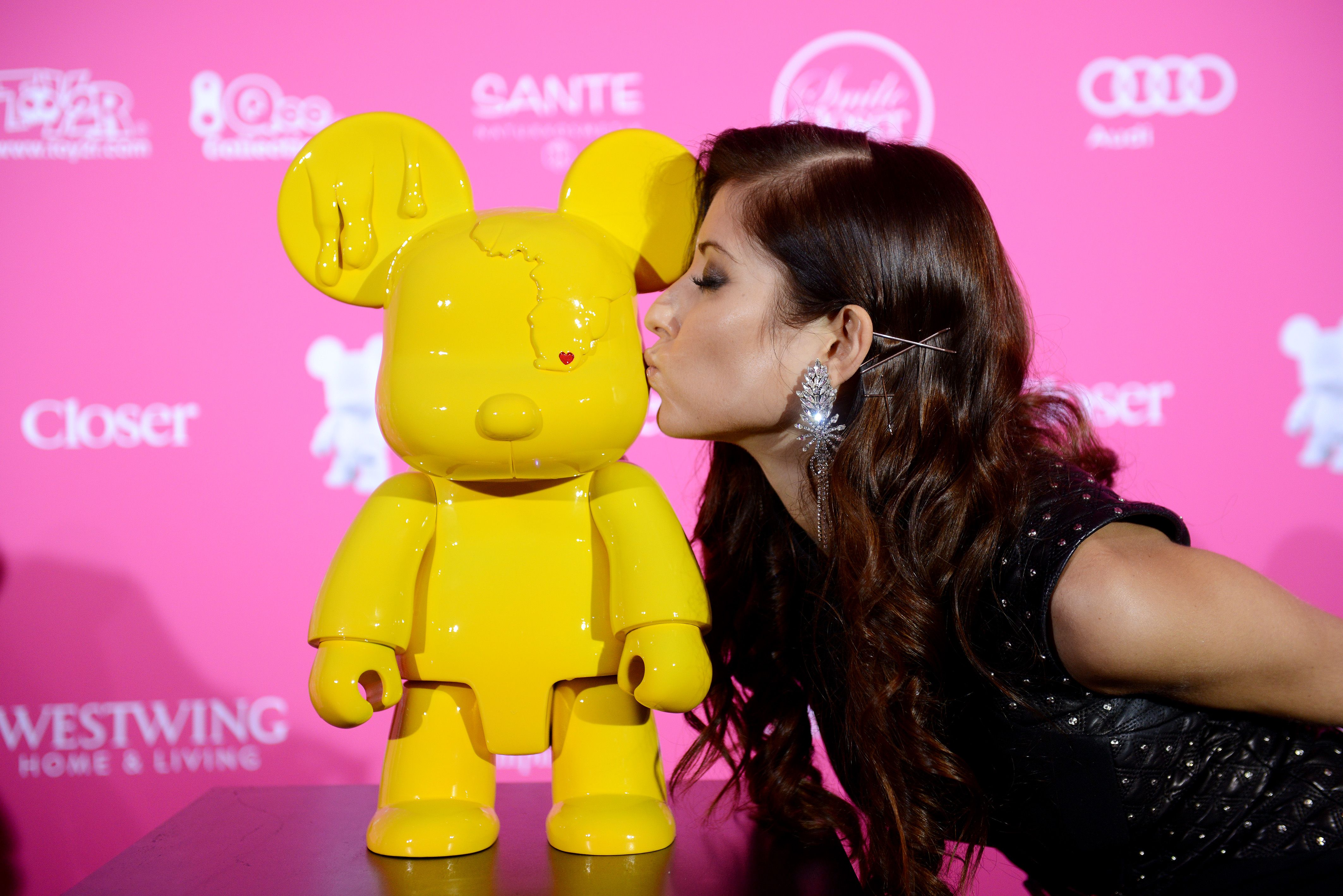 [/frame]
However – they all turned out well and many people liked them. When WESTWING put them online they got sold within 20 minutes and raised a total of 9000 Euro which goes 100% to the African orphanage in Lesotho.
The pressure to finish 6 16" customs was really stressful but I still enjoyed the work for the cause and ofcourse it gained some attention on Designertoys here in Germany.
[frame align="center"]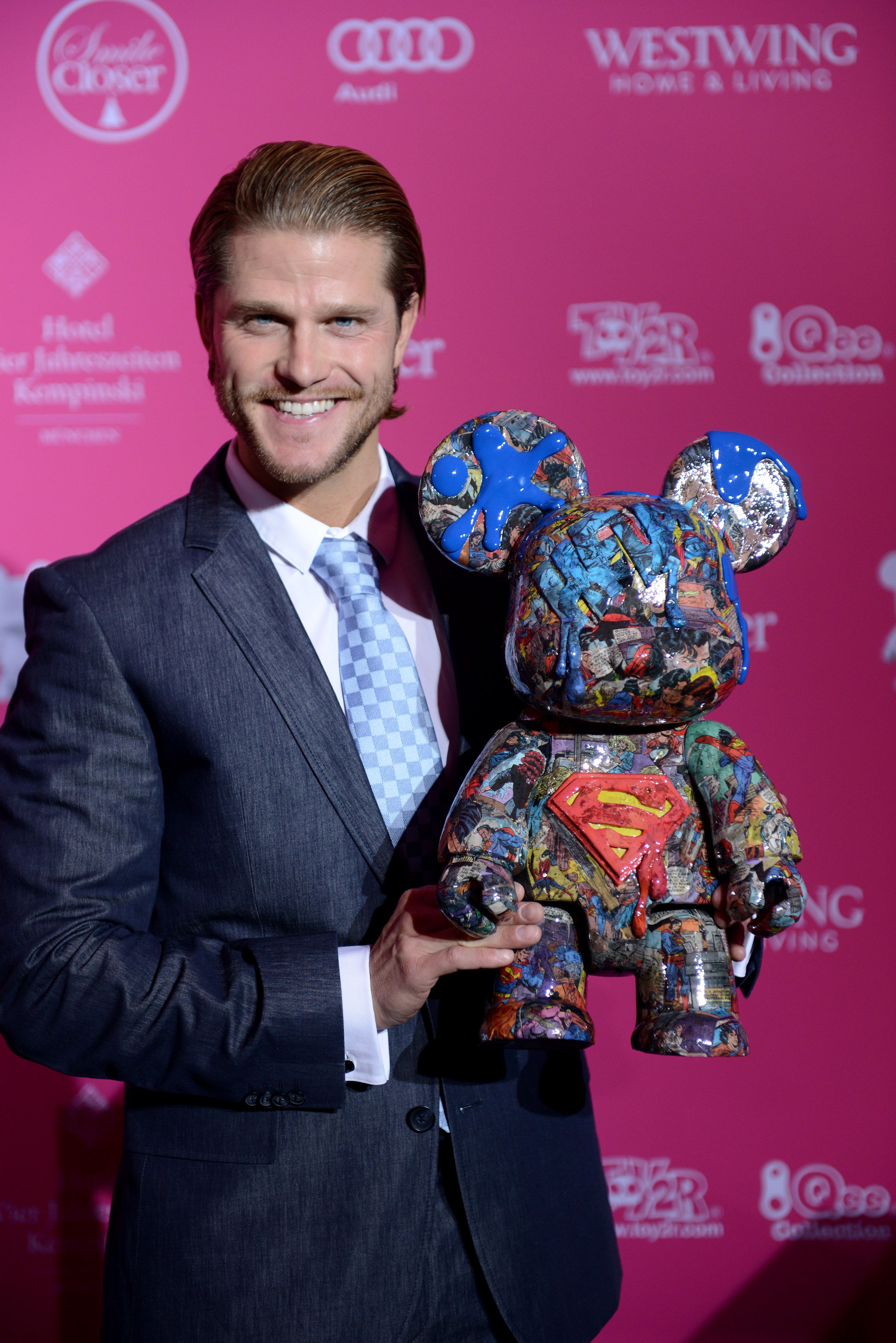 [/frame]
Have you got any other shows coming up within the next year?
I am planning a soloshow at MILK GALLERY in Istanbul for August. And maybe another show here in Germany later.
Do you have any words of wisdom for an aspiring artist wanting to begin showing his/her work?
The internet is the magic tool. You can show your work worldwide within seconds.
Thanks for taking the time out to talk to us, finally where can people check out your work/contact you?
You can check out my works and latest news on my website: www.VISEone.com and/or find me on FACEBOOK. Thank you for the opportunity to tell something about myself and thank you for blogging and supporting about artists and their work in general.