2016 was the year Kang Minjung AKA Kang Goon and TJ Cha of DEVIL PLANET shook the scene. Devil Plant was a breath of fresh air as they teased their Hulk inspired figure. It was a prime example of how to go about creating a licensed inspired figure. TJ Cha had Kang Goon sketches to work with, which was her interpretation of HULK drawings from Kang Goon. They were as impressive as the actual figure. Low poly cell shading type of shapes the posture is the winner for us. Fast forward to the middle of 2016 and DEVIL PLANET produced their first two resin sculptures "LUCIFER" and " NNN NAUGHTY N NICE CAMAEL" pin up style to die for.
2017 is here and Kang Goon and TJ Cha are BACK with another fantastic concept and it already looks nearly complete. Meet "Sally Love Bomb" her voluptuous apple bottom and curves and wacky expression caught our attention once again.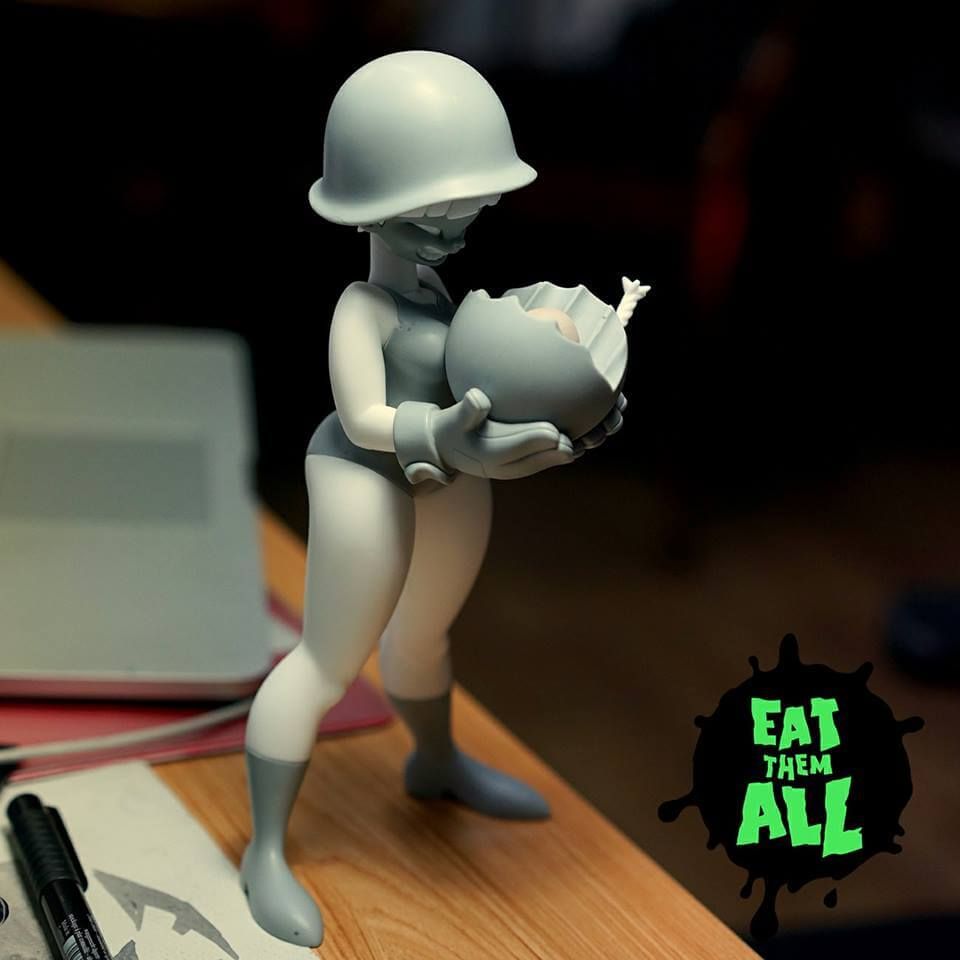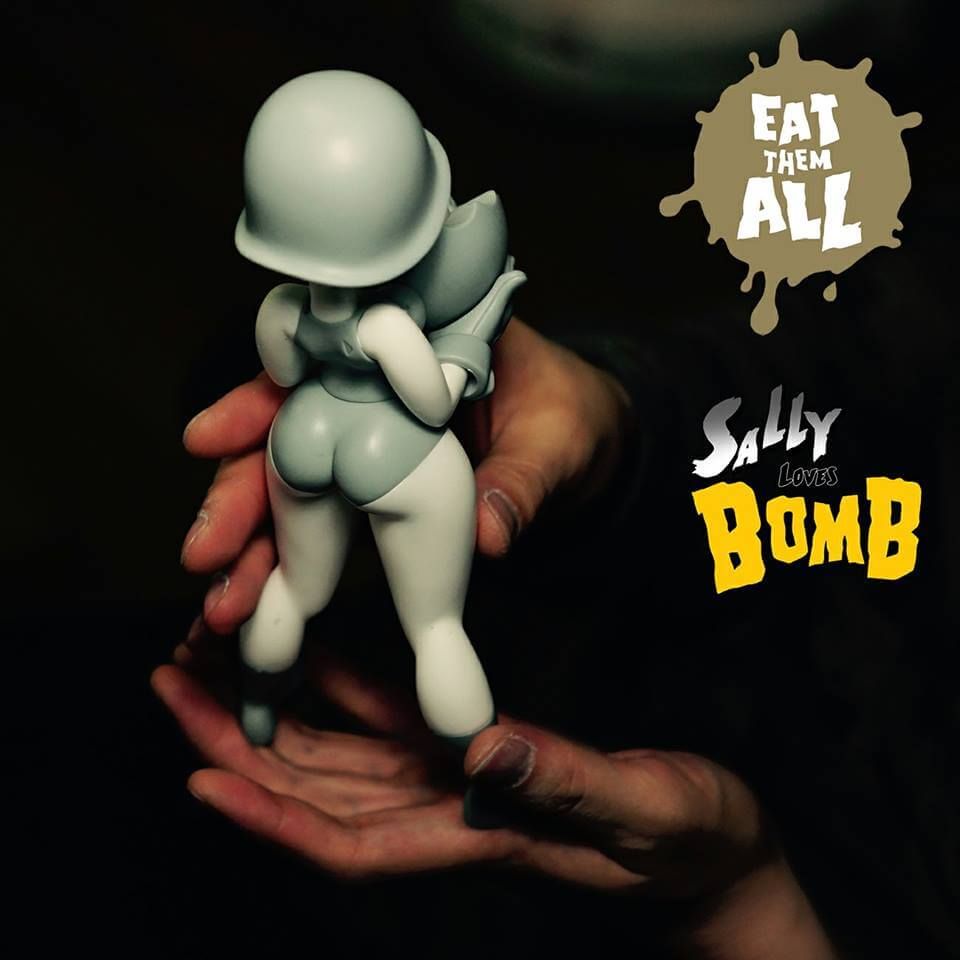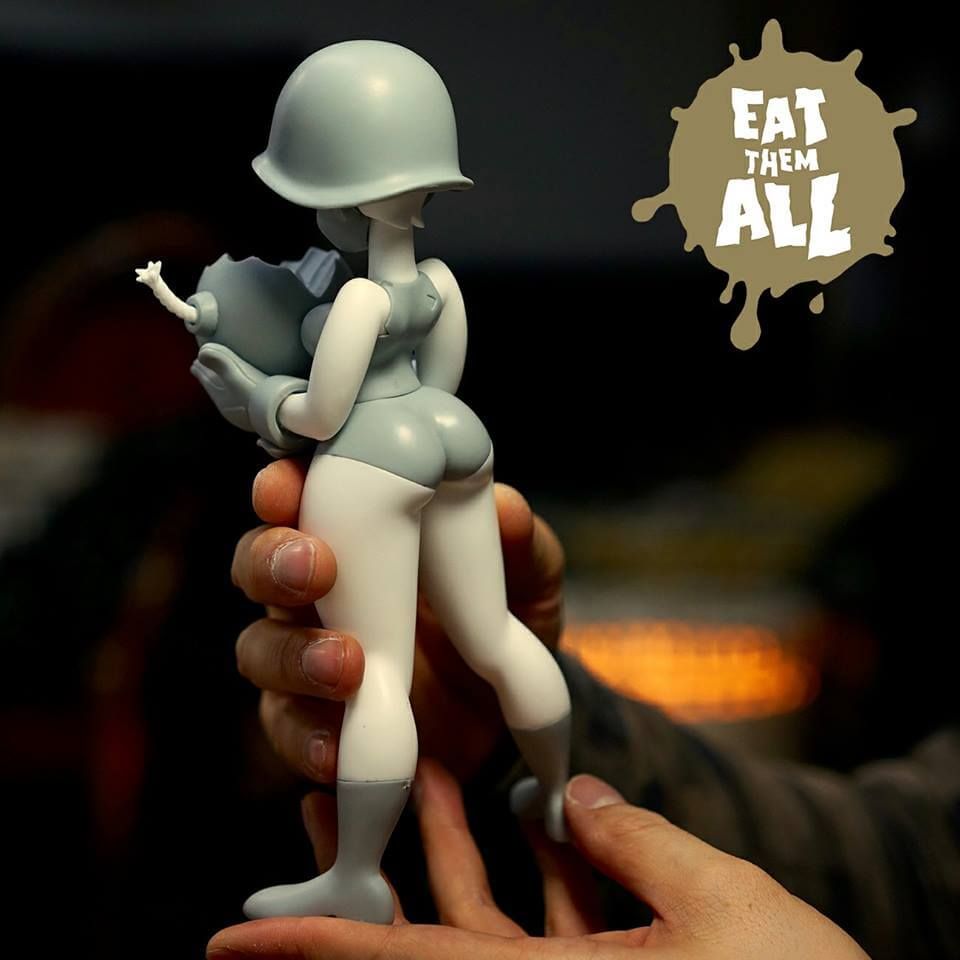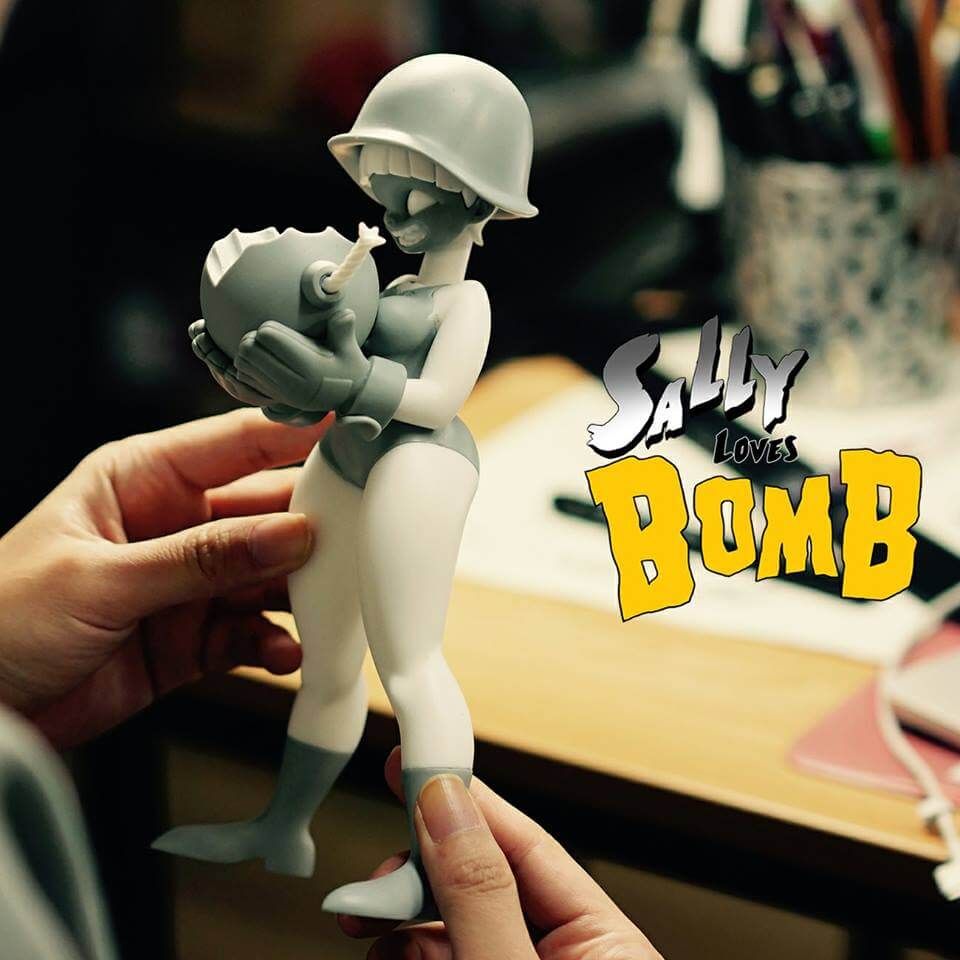 Army Pinup is thrown into the mix like "LUCIFER" and " NNN NAUGHTY N NICE CAMAEL"  is Sally South Koreas answer to Tank Girl, we hope so. All these are WIP shots of Sally but we're guessing it's not far off completion, It seems smaller than  "LUCIFER" and " NNN NAUGHTY N NICE CAMAEL"  so maybe a lower price point. This is still a guessing game, but we do know one thing, Devil Plant are on to another winner no doubt about that. When Sally gets the release our facial expressions will be like the photo below 🙂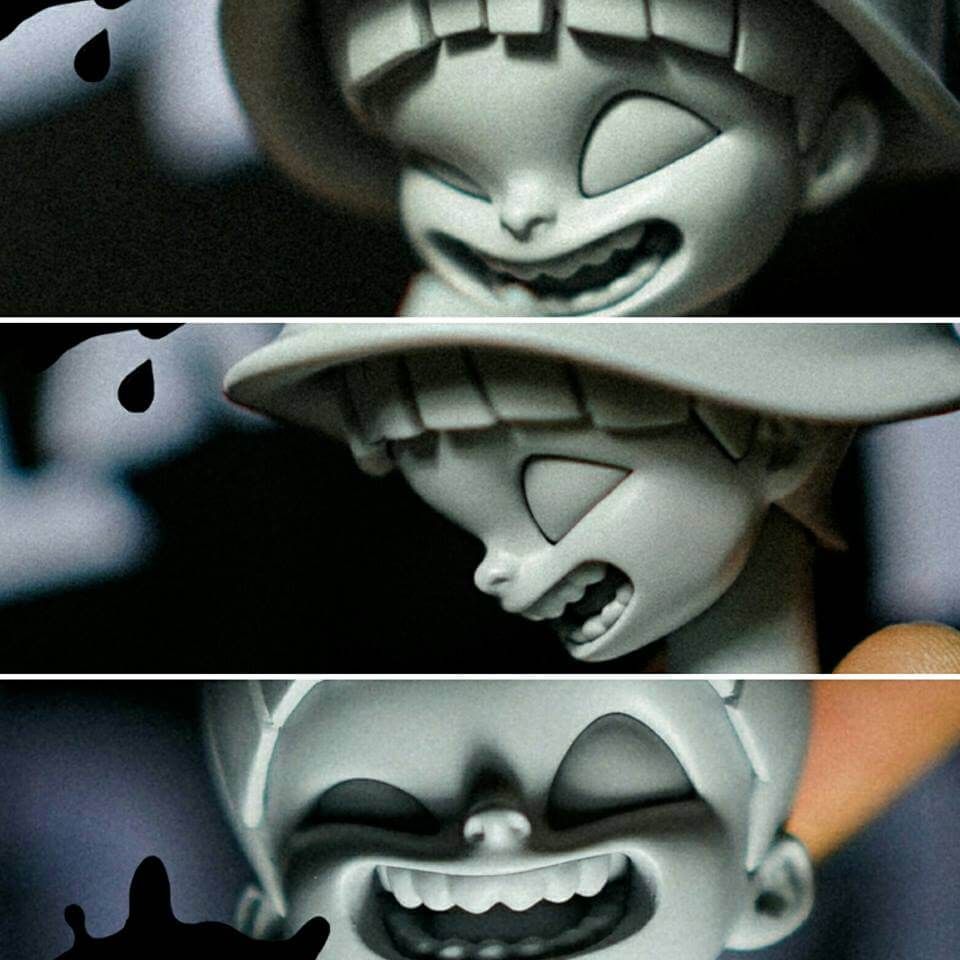 No news on release date or final images, but TJ Cha did say expect Sally to be launched at the end of February. Stay tuned and we will keep you updated.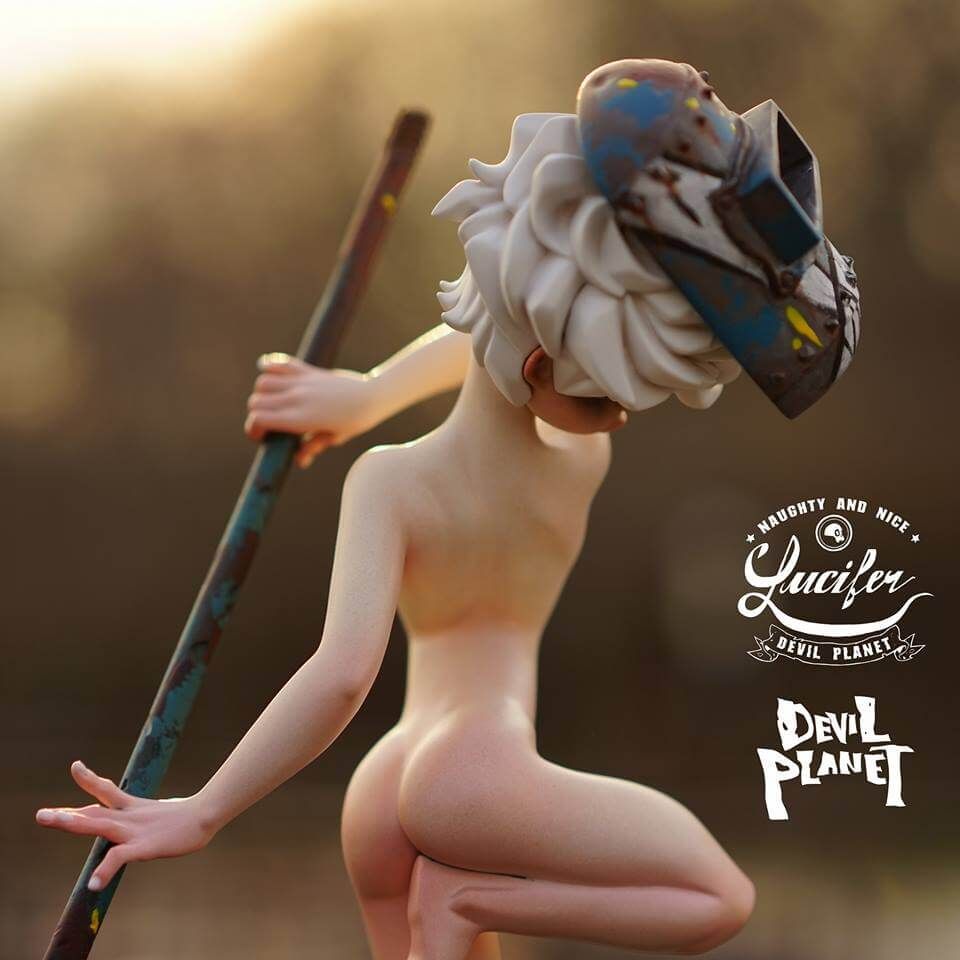 Devil Planet took the designer toy scene with their Hulk inspired fan art figure. Fingers crossed HULK will get a release in the near future too.
Devil Planet has the view of world based on culture and features of people of modern Asia. With an observation of daily life, gathered dark side of reality and made a cartoonish and unique one view of world. A character designer and illustrator Kang Goon and figure producer TJ met and constantly updated the characters as creation figures and pieces of illustration with this view of world on SNS and website since 2014. All the products from Devil Planet go through the process such as production and duplication all by hand, and it also guarantees higher completion with a unique design and deep interpretation toward body. The original character series of Devil Planet shows Kang Goon's view of world, which was highly effected by street and sub-culture.
http://www.devilplanetstudio.com/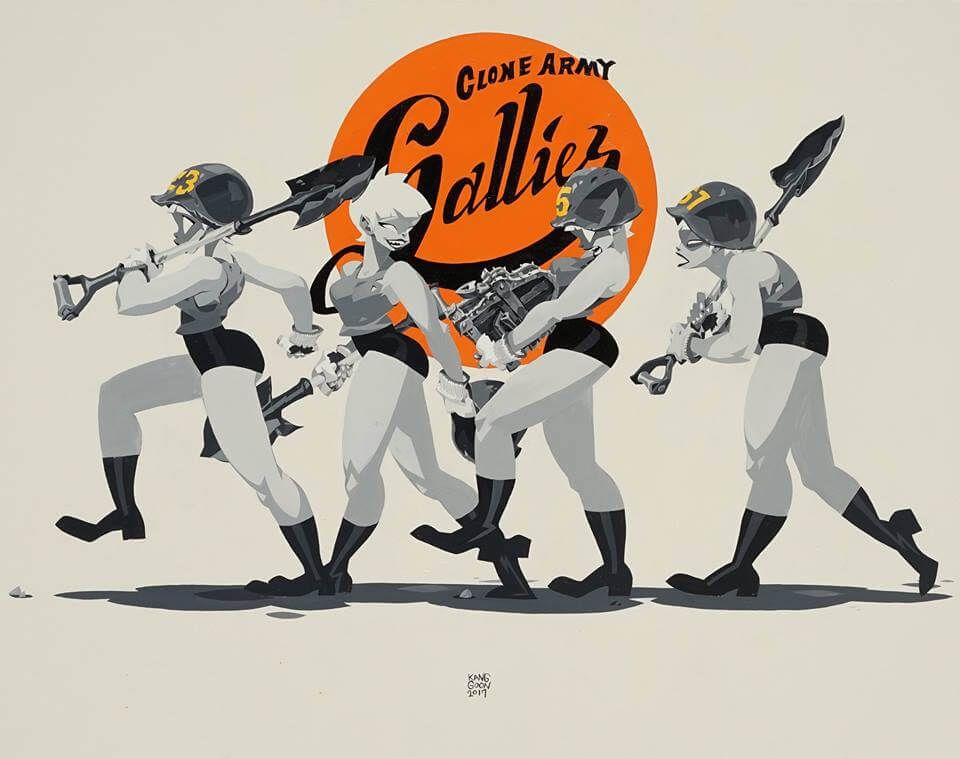 Devil Planet New Facebook page.
Check out Kang Goon http://blog.naver.com/naphe4 Facebook , Instagram and Behance.
Find TJ Cha via Facebook