KangGoon and TJ's art toy team, Devil Planet are back! Finishing off 2016 like how they started 2016, with a bang. Devil Planet are all set to release their next pin up style Lucifer. Similar to Devil Planet's Pin up NNN Naught N Nice  Camael statue, Lucifer has as much elegance with her stance and pose. Curvy n lips that would make Pamela Anderson jealous.
[slider source="media: 62616,62617,62618,62619,62620,62621,62622,62626,62623,62624,62625″ width="700″ height="1000″ title="no"]
Look out for Lucifer in special OOAK editions too  (Cherry Blossom edition)
Cherry Blossom Edition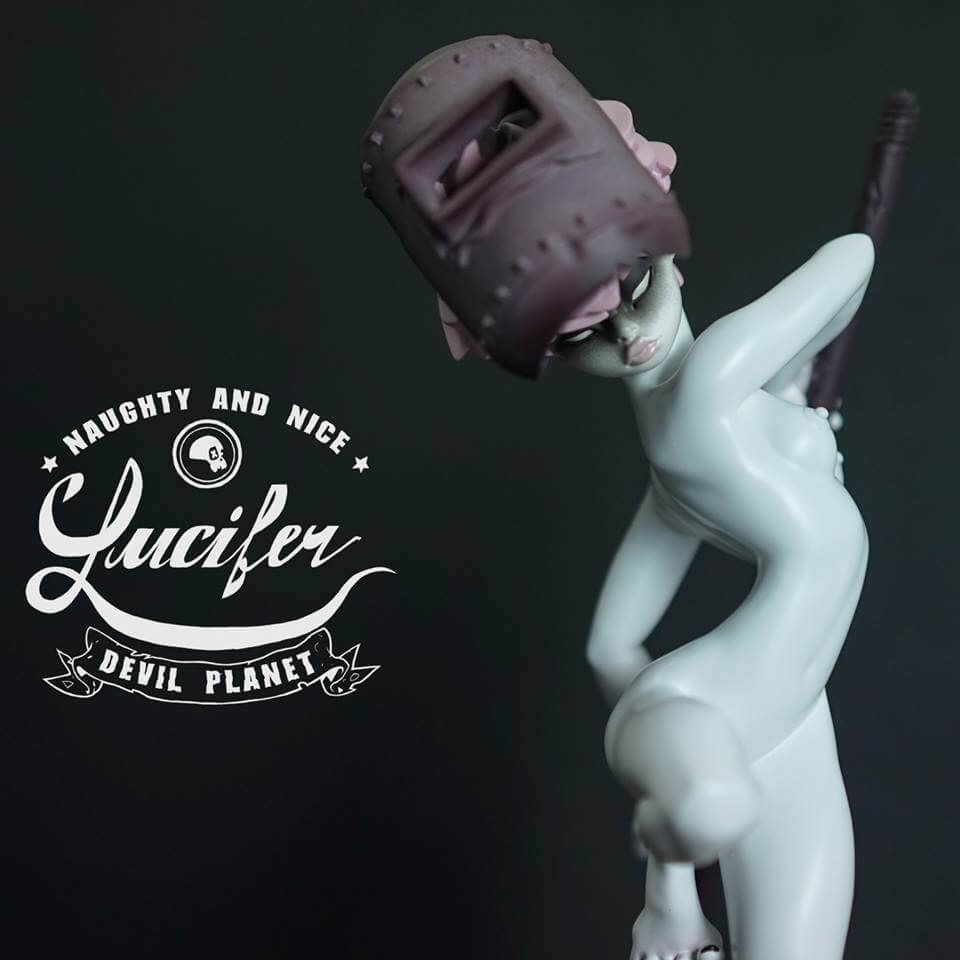 Lucifer Tattoo Edition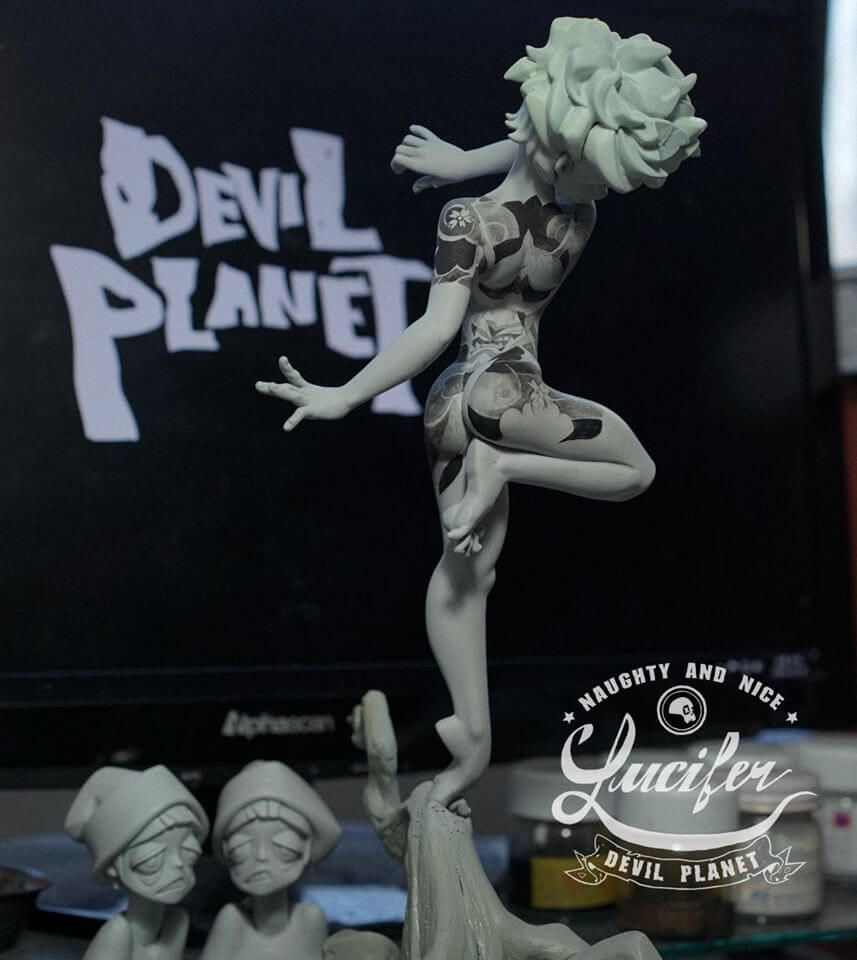 Lucifer pre- order open from 23rd -29th December 2016 at http://www.devilplanetstudio.com/
Expected to ship : June 2017 – July 2017
Price : 569 US ( +30US Global EMS Shipping )
limited edition : only 150pcs worldwide
Height : Approximately 38.5cm ( including base )
Material : resin (100% Handcrafted and hand painted)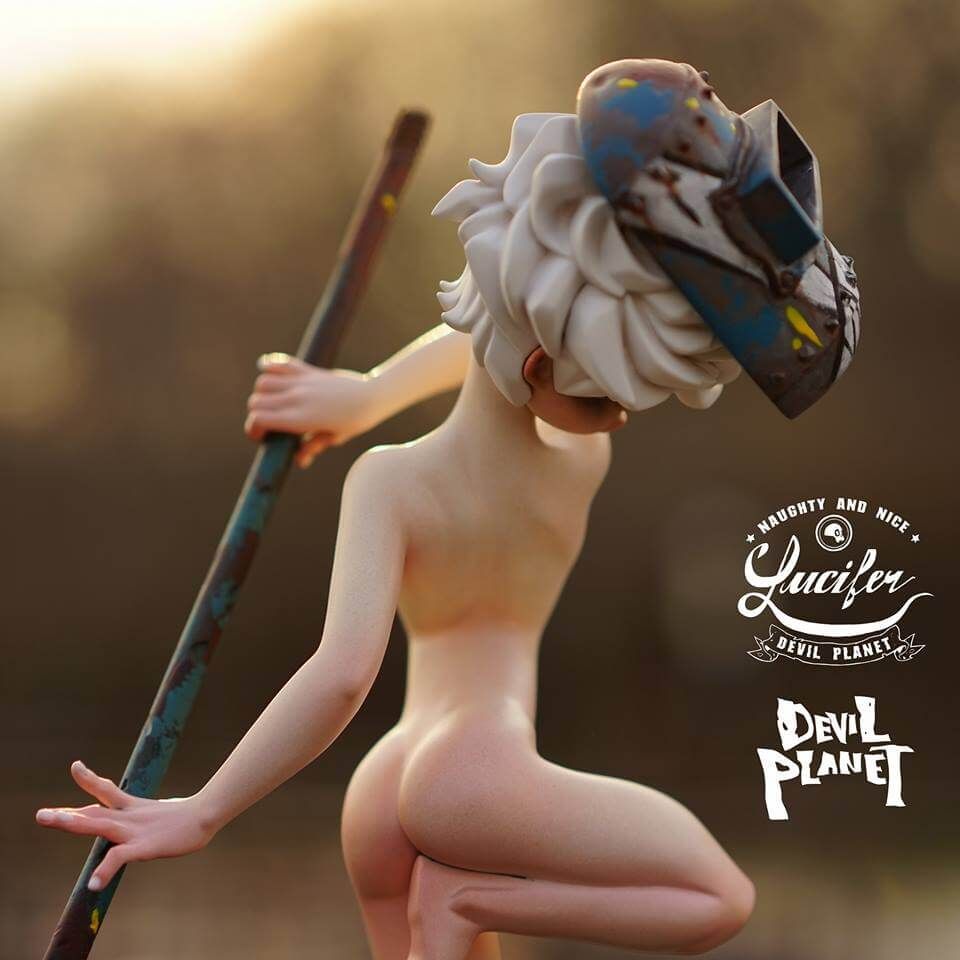 Devil Planet took the designer toy scene with their Hulk inspired fan art figure. Fingers crossed HULK will get a release in the near future too.
Devil Planet has the view of world based on culture and features of people of modern Asia. With an observation of daily life, gathered dark side of reality and made a cartoonish and unique one view of world. A character designer and illustrator Kang Goon and figure producer TJ met and constantly updated the characters as creation figures and pieces of illustration with this view of world on SNS and website since 2014. All the products from Devil Planet go through the process such as production and duplication all by hand, and it also guarantees higher completion with a unique design and deep interpretation toward body. The original character series of Devil Planet shows Kang Goon's view of world, which was highly effected by street and sub-culture.
Check out Kang Goon http://blog.naver.com/naphe4 Facebook , Instagram and Behance.
Find TJ Cha via Facebook
Devil Planet New Facebook page.