A couple of weeks ago Woot Bear teased the illustrations of the full Arcane Divination Dunny Series HERE. What the teased images didn't tell you was which Dunny belonged to which artist, although you could pretty much guess. Today the new issue of Clutter Magazine (which is out now and you can read HERE) JPK shows us all his Dunny for the up and coming series. Nick Curtis sits down with JPK and picks his brains and gives you all a walk through of the designs.
Hierophant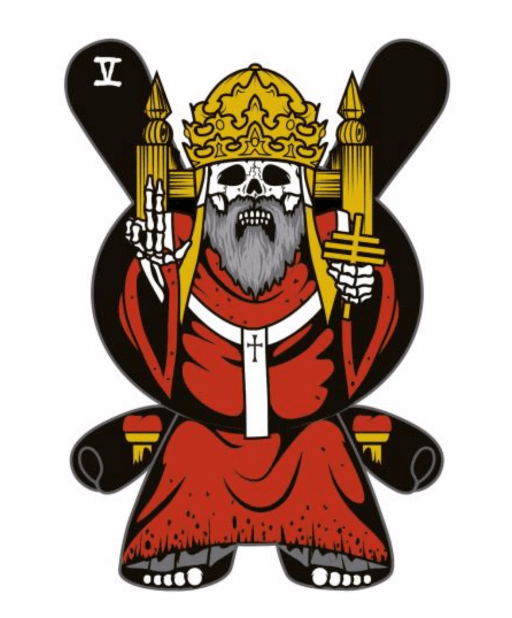 The Fool

The Hanged Man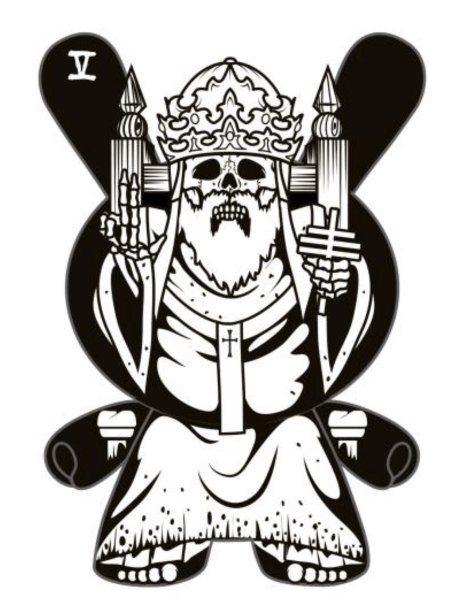 Arcane Divination Dunnys are what the fans have been crying for. We are super excited for this! Arcane Divination Dunnys Series lineup includes JRYU x Jon Paul kaiser, Tokyo Jesus, Camilla d'Errico and last but not least Godmachine.
J*RYU has described this Dunny Series as "A journey into the world of Tarot". Sounds dark & mysterious. Just the way we like our coffee, beer & chocolate. Arcane Divination will be released in early 2017, and we'll bring you further details as they become known. Arcane Divination is the first multi-artist Dunny series since 2014, and quite frankly, we CANNOT fucking wait for this to drop. Curated by J*RYU, Jesse has pulled together an awesome set of artists for this Dunny Series.

Can you match the Dunny designs with the artists? Your guesses in the comment section below 🙂 Have fun.
Did you miss the closer look at Camilla d'Errico designs? Check them out below.
Did you miss the Arcane Divination 8? J*RYU Dunny Leaked too?