The collaborative brains over at alto and RunDMB have been in overdrive and the end product is something to behold. At ToyCon UK 2015, alto & RunDMB will unleash the inaugural release of 'Project X'.
[frame align="center"]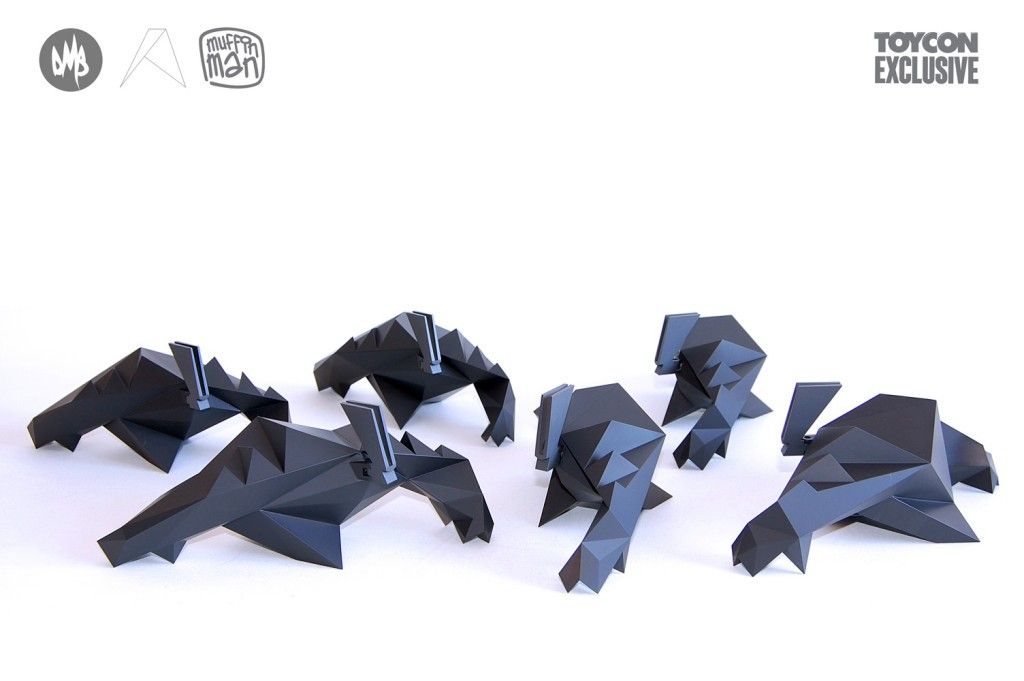 [/frame]
Project X was expertly rendered in resin, by Muffinman, the initial Con-exclusive colourway 'Prime' will see a limited edition of 6 of the angular monsters let loose in York Hall, Bethnal Green, London, this coming Saturday.
Chunkily dimensioned (L:205mm x H:95mm x W:162mm), the piece features an articulated head and will retail for £75.