We were first introduced to Babycakes back in 2013 at the Hey Cavey Custom Birthday Show, iBreakToys took the Hey Cavey platform and created the Uber Cavey fan, with a cute Cavey backpack. With news that Hey Cavey will no longer be continuing post-ToyConUK, iBreakToys contacted Hey Cavey to re-create the Uber Cavey fan in three awesome colourways. All available at ToyConUK tomorrow!
[frame align="center"]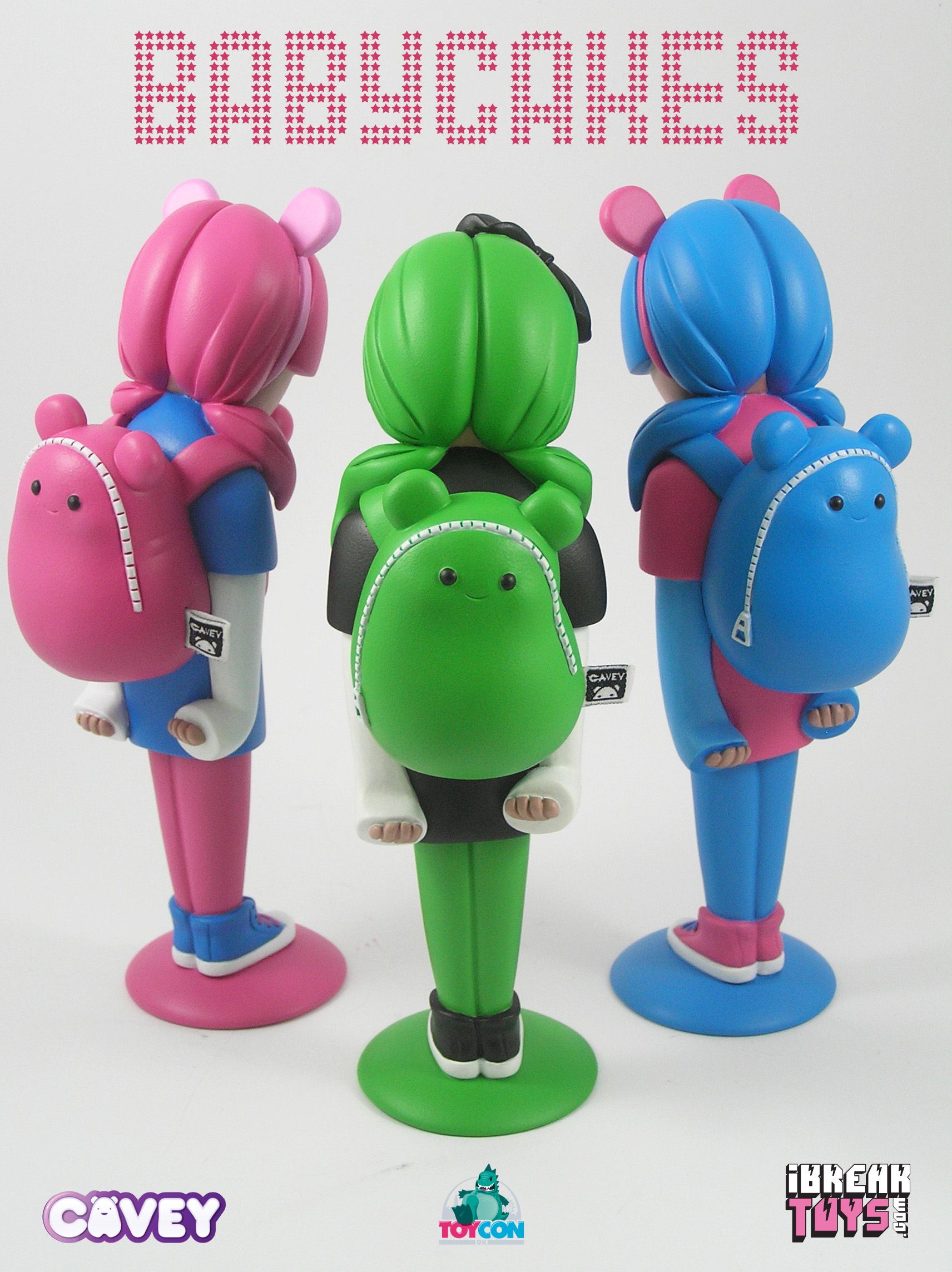 [/frame]
These cute ladies will be available on Holly Astral's booth, costing £120 each. Babycakes come in custom tube packaging with a signed authenticity card.
[frame align="center"]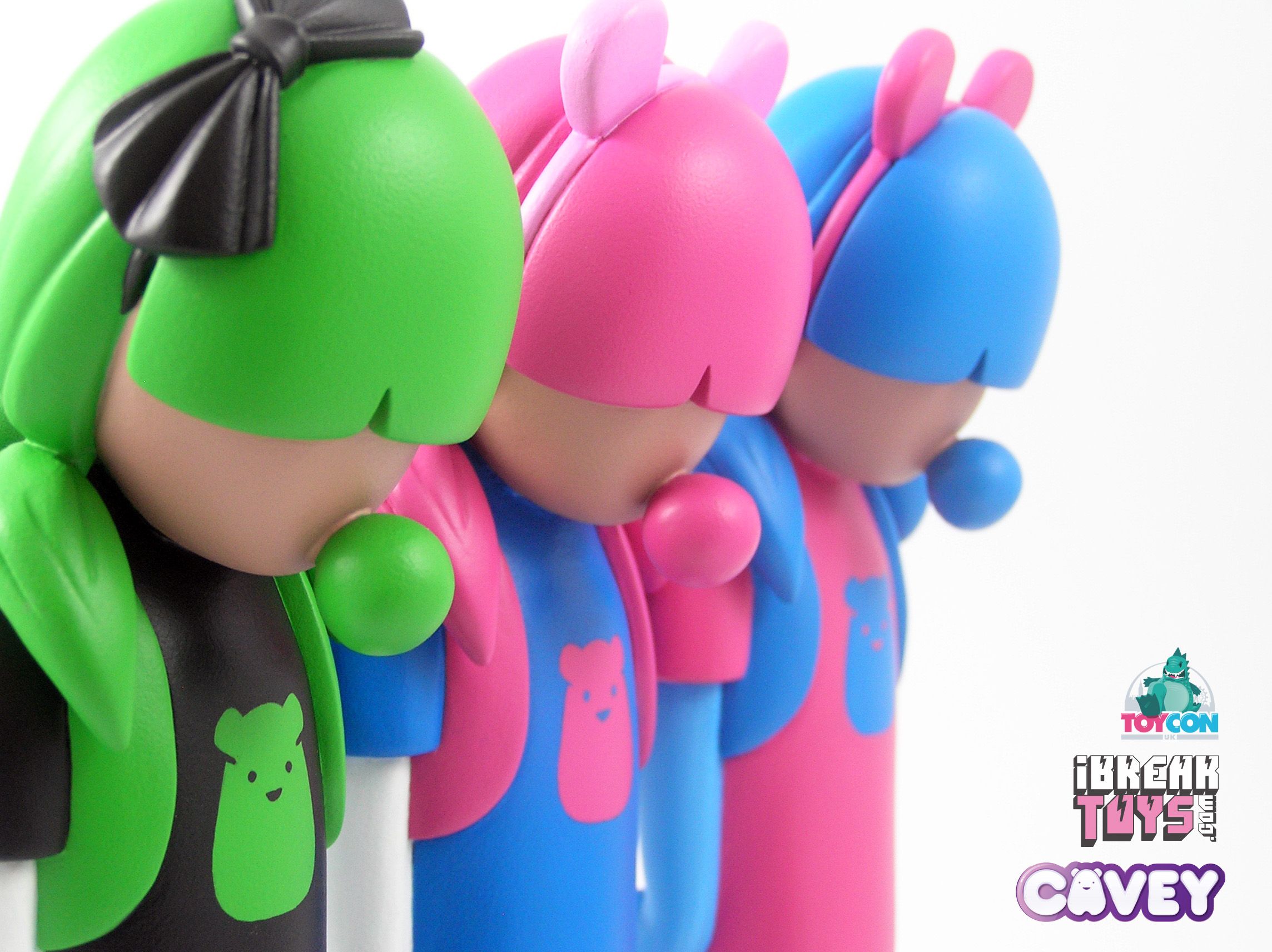 [/frame]