Last month we brought you news of the three new mini marshalls from 64 Colors, Squibbles Ink & Rotofugi.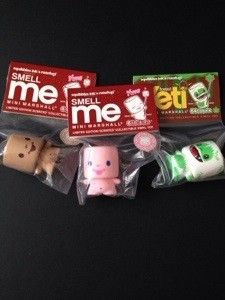 First we showed you the two scented versions and then the mini forest yeti, so when mine turned up I thought I would do a review/follow up post.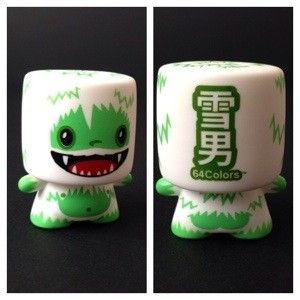 First up the Forest Yeti, what can you say really? If you have seen the other 3 colour ways of the yeti then you will know what to expect, and I do wonder how many more variations 64 Colors can churn out?! Having said that I've not seen a marshall with bad qc and at $7.95 for these mini ones you really can't go wrong.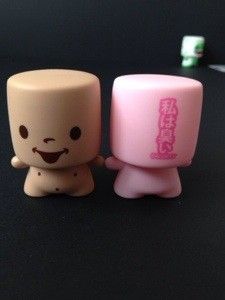 So onto the scented chocolate and strawberry versions. They are available $7.95 each or you can by the pair for $14.95. Now………these are sold as "scented"…..well if they were going for vinyl then they nailed it but I'm sure they are meant to smell of marshmallows or the "flavour" they are, it says in the description " The figures are lightly scented with a safe, non-toxic food-grade scent. Like everything in life, the smell does fade over time." I think mine are just very, very, lightly scented but again they are pocket change toys and are very cute.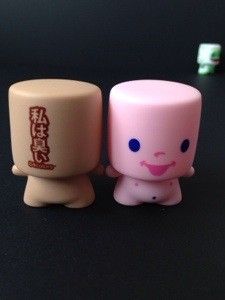 You can still get the forest yeti direct from the 64 colors Bigcartel and it's comes signed and with a 1″ pin badge. Or you can head over to Rotofugi online store where you can get all 3 versions to add to your collection.