Here we have the latest addition to my custom Cavey collection. I contacted Jim over at Robotic industries after seeing the Rebel Ink he had done for our very own ZombieKel (check out his colection here) and asked him for something in the same vein but on a cavey.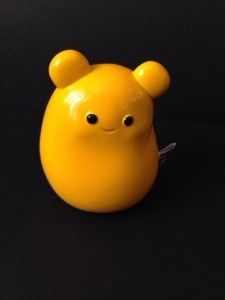 Now when you first set eyes on the front of this Cavey it's may just look like a yellow version of the regular ones, but once you turn it round you see what it's packing. With those shiny tail pipes, the pin striping and a deep shine this one could have rolled right off the show field.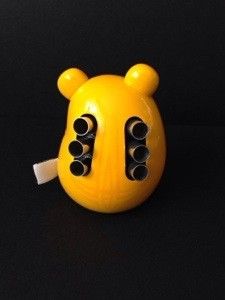 The finish on this is amazing and could pass for a production toy, the clear coat is so shiny it looks like it's been polished within an inch of its life thanks to the 2K lacquer finish over the yellow paint and the hand cut vinyl decal.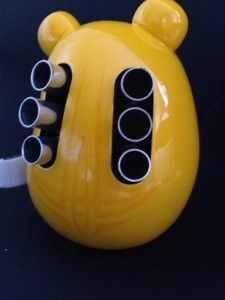 To have a look at more of Robotic industries work or to commission a custom of your own, then you can take a look at their website and Facebook page you won't be disappointed.