We we lucky enough to get our filthy mitts on a set of  SquadT .50 Jack & Chipp S001 By PLAYGE x Threezero. Thanks to our friends over at OneSixthBruce for making this unboxing/ review possible. So lets get down to it. 3.5″ worth of Vinyl, ABS and clothing, each figure included 2 sets of arms, weapons, hoodie or T-shirt and removable helmet.
I was personally pretty hesitant in getting this set even though I love and collect SquadT. My last ever one was TERRORBOYS: GOHSTBAT [SKELSUIT] left a sour taste from the GOHSTBAT, as the eyes did not fit in correctly and they supplied useless glue dots to hold them in place. Why would a company release something that they know isn't right? anyway everyone deserves a second chance so will Jack & Chipp get me back into the SquadT love?
Packaging
both of them look very good in the backing card packaging so you can see what are getting. The art on the backing card is clear and I dig the skull style camo.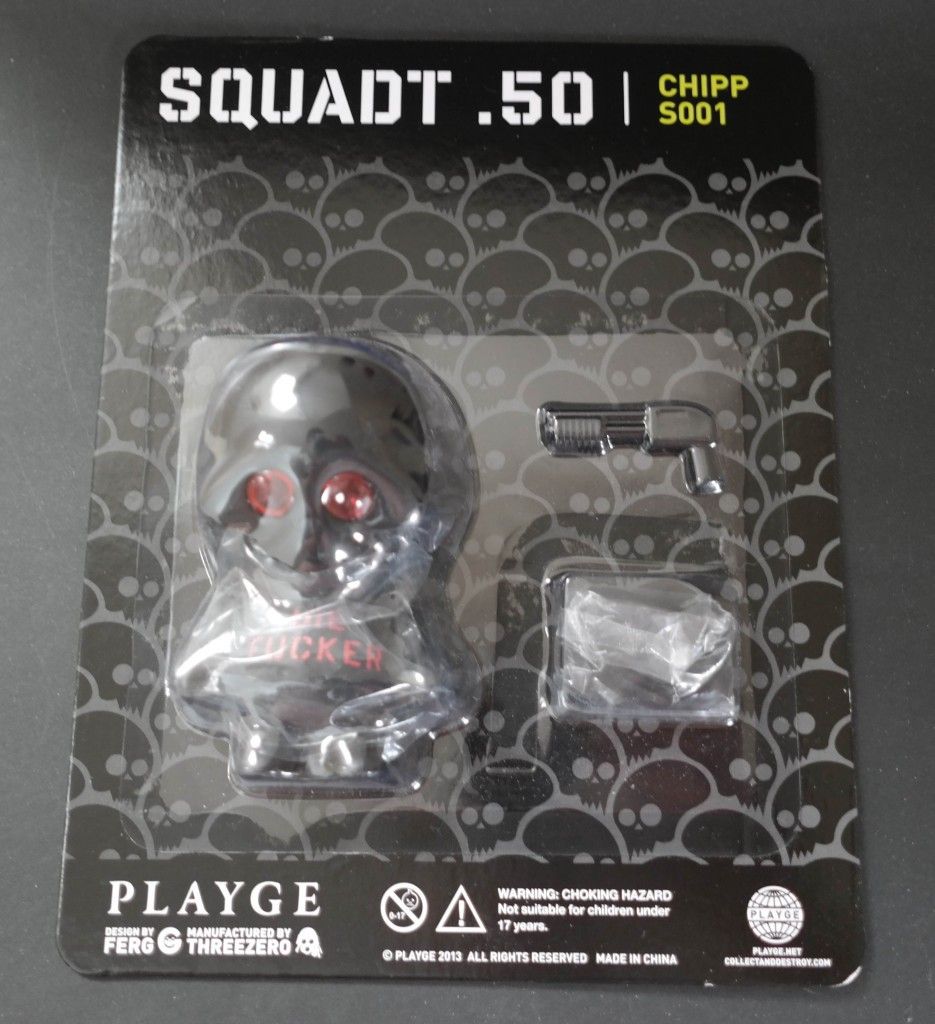 Each of the figures has protection plastic so the helmet doesn't rub on the head etc. The spare hands and gun are in separated compartments.
[slider source="media: 25578,25579″ limit="100″ width="1000″ height="1000″ title="no" speed="800″]
Having the plastic lining helps so it doesn't stick and ruin the paint work. Pretty impressed with the smaller 3.5 inch compared to the normal 6inch SquadTs.
The Figures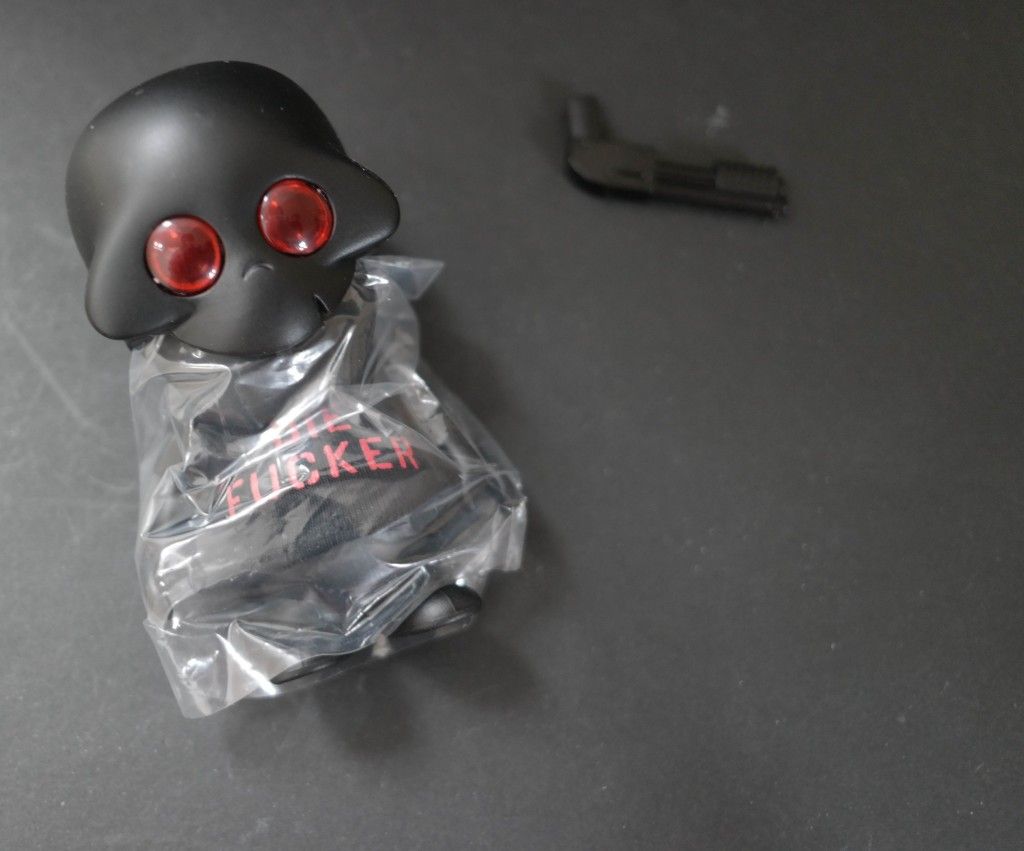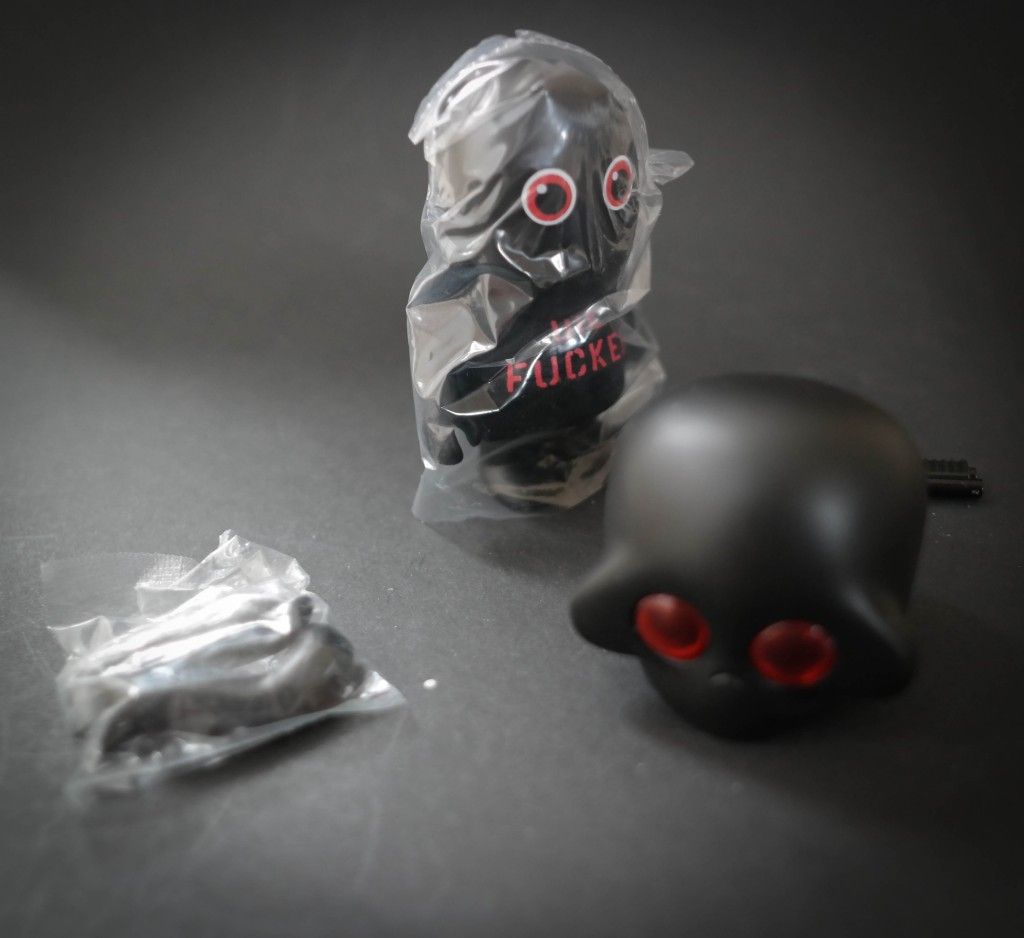 The build quality is really good, they both stand well. The plastic used is hard so it withstood a table dive that just happened, ooops. The hand could be a little tighter for holding the gun, it doesn't slip out but if you move the arm it just dropped out, but that is a very minor thing.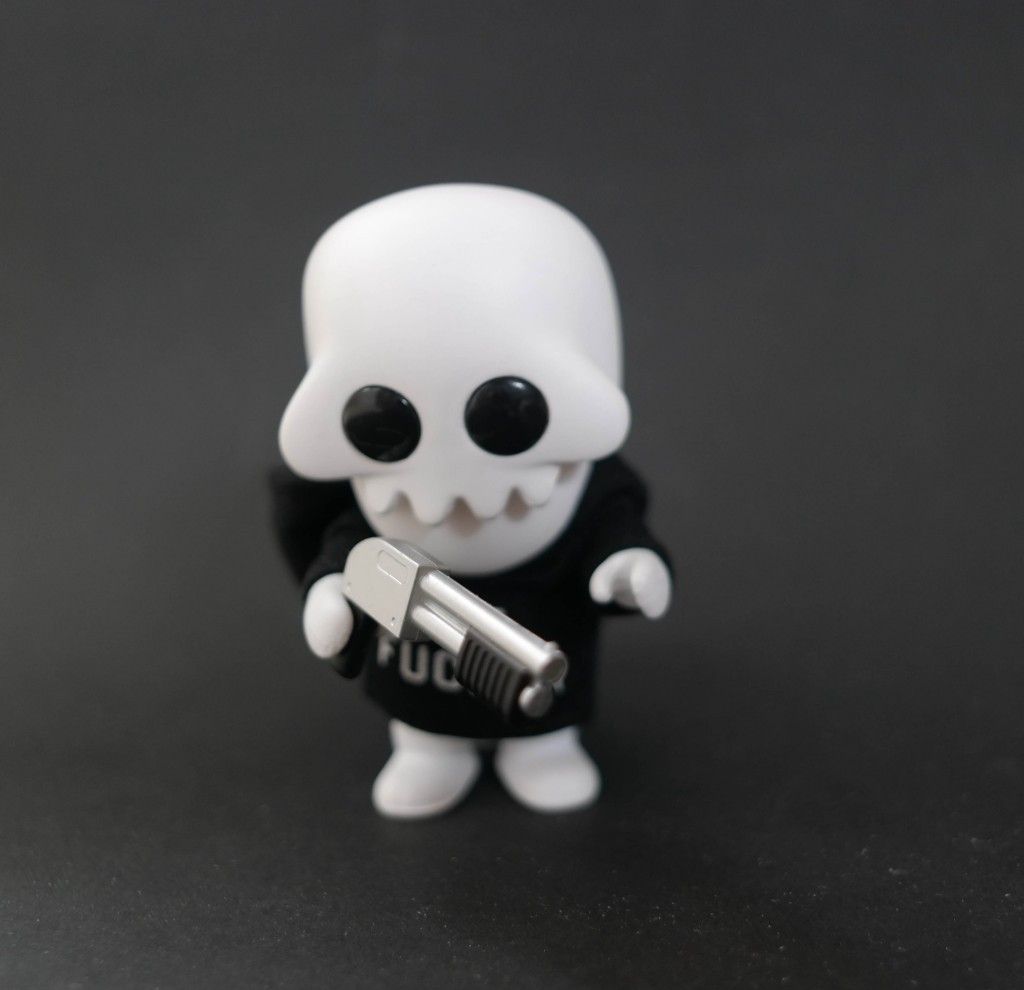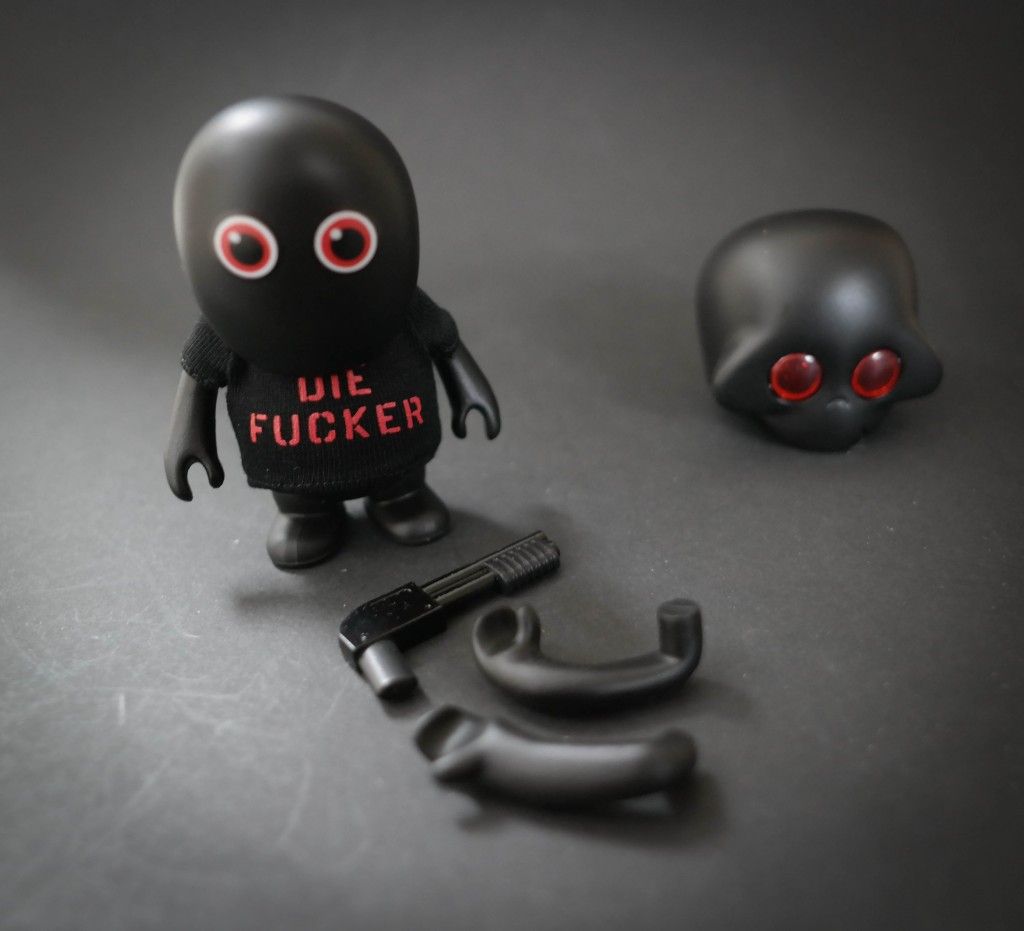 I do love how they give you extra arms so better for posing. The quality of the print on both of the T-shirts are great, If I could fit in it I would. Changing the arms was easy with the plug in play holes.
The quality of the clothing is always a strength of the SquadT and with ThreeZero manufacturing skills and history you know you are getting a quality product.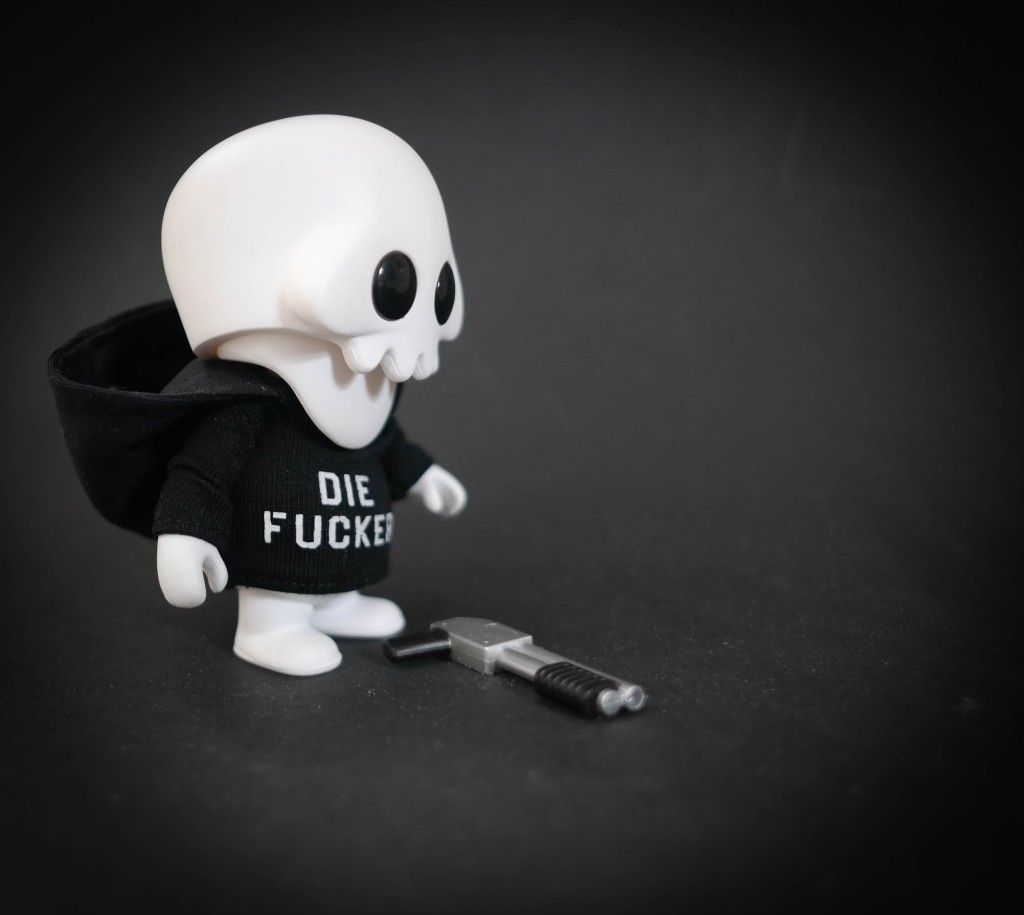 Both of the fuckers standing side by side look good pair.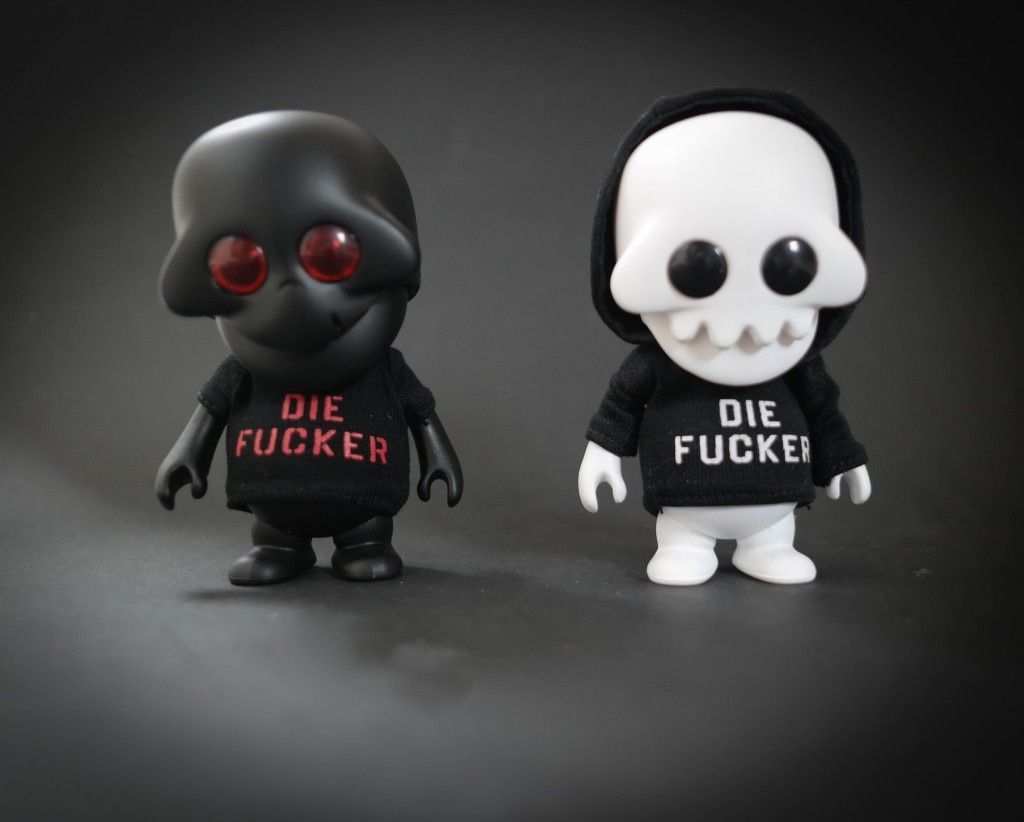 Swapping helmets is possible too. Articulation in the head makes is cool for all the poses. I would of liked to see more head tilt so Jack &Chipp can look up a little.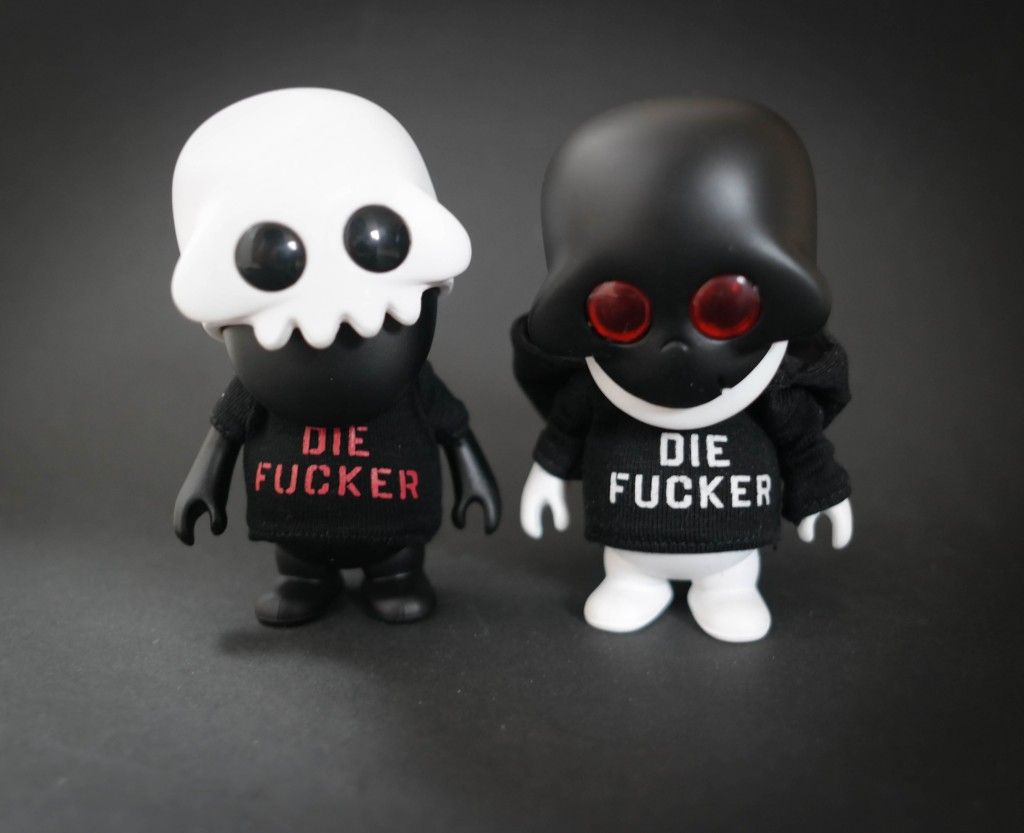 Size compared to a normal 6inch SquadT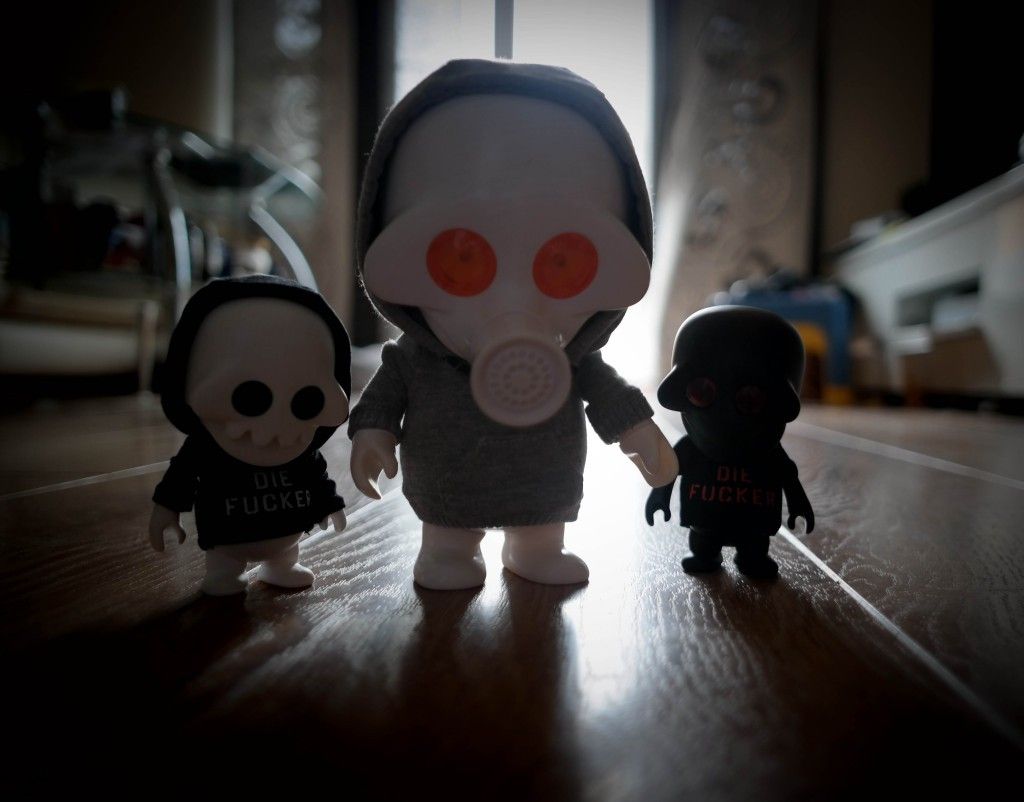 Overall a very good buy and a must for SquadT collectors. Pretty cool to use them for toy photography too. Has this release changed my mind about the bitterness of the GOHSTBAT that it left me? yes it has I guess. Priced at £60 for the pair at OneSixthBruce HERE is good for what you get. My love for SquadT has healed a little.
Thank you to http://www.onesixthbruce.co.uk/ for the great service and always going out of your way for the customers.
Find SquadT at http://store.projectsquadt.com/ and  http://www.playge.net/
Twitter :https://twitter.com/Fergbag
Instagram : http://instagram.com/fergbag
Email [email protected]