Invictus IA makes a huge return to customising, was the wait worth it? Fxxk yeah! His custom Kidrobot Munny really left us speechless. We see mummy type customs all the time, but this might have to be the top custom mummy we have seen in a long long time. Using mix mediums he has hand carved out of birch (head,hands,and body) then woodburned and wrapped in the birch bark. What a super idea and great execution. From how he has replicated the Munny and the face alone needs an award.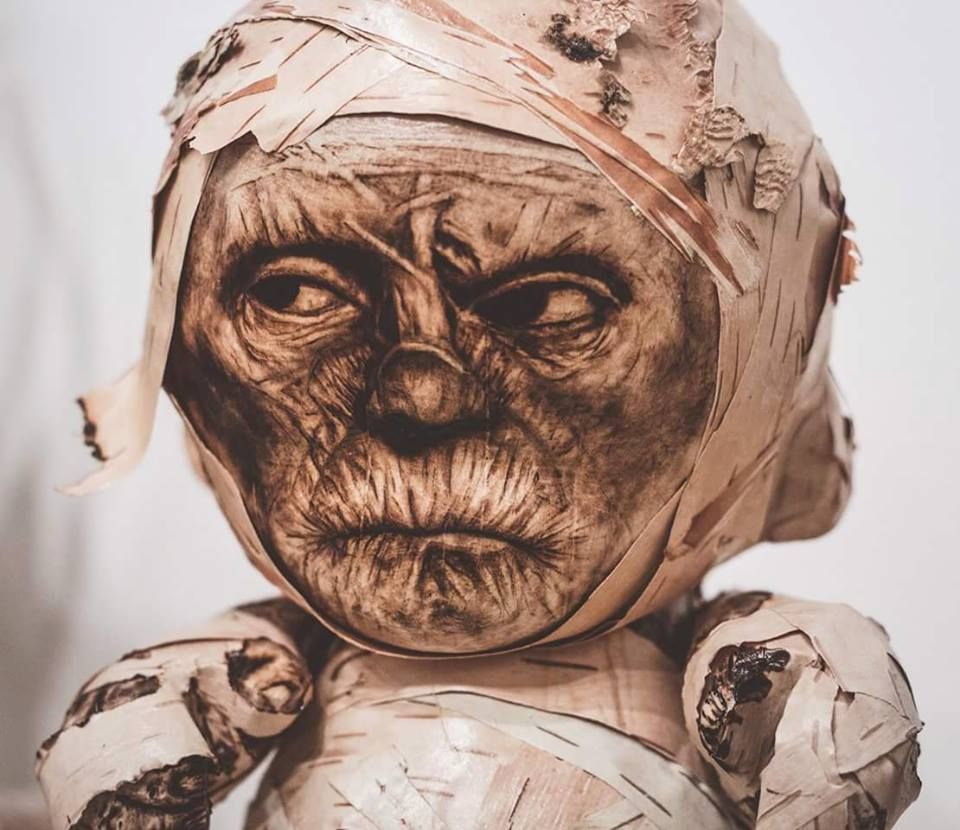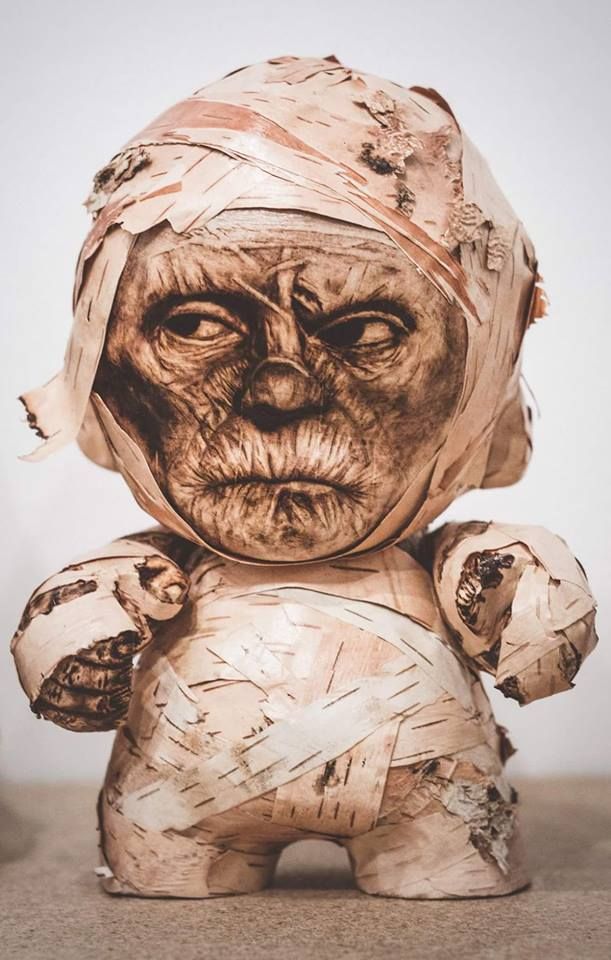 Wow just look at that stare! and the hands too.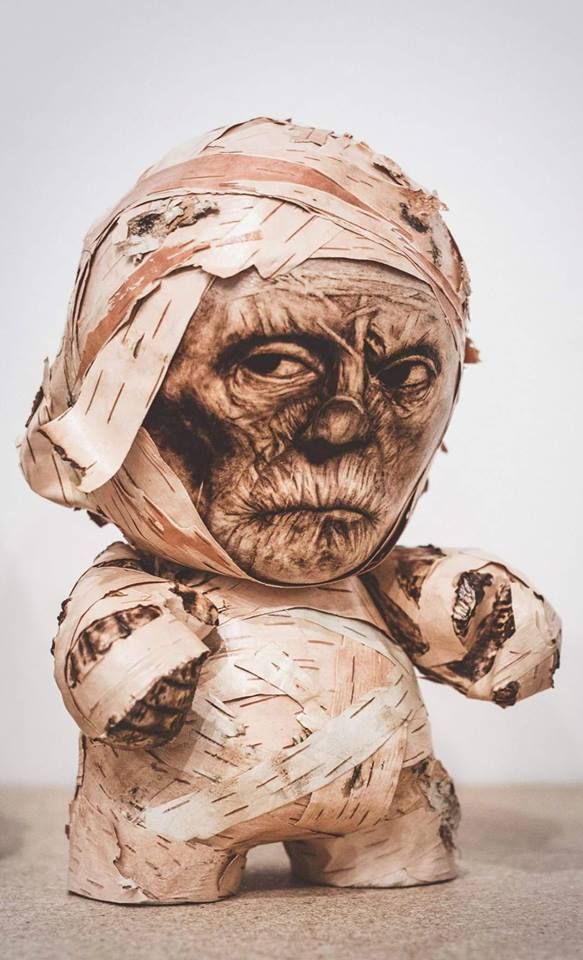 Currently on display and available for purchase through Lowbrow Denver until the end of July.
Check out Invictus IA at http://www.invictusart.biz/ Facbook Page and Instagram.
(Awesome shots by Rodney Martinez)