First sighting of Fluffy House Mr Cloud was from photos of Taipei Toy Festival 2012 via Instagram then I began to hunt one down lucky enough it wasn't so hard with social media. Fluffy House back then didn't have a online shop just yet, but thankfully Lau Ki Yik helped me out and the first wave of Fluffy house came and landed in England with ease.
[youtube_advanced url="https://www.youtube.com/watch?v=-q6KyIQkaQk" loop="yes" rel="no"]
I have most of the Fluffy House characters to date, so I will do a quick review of them starting with Mr Cloud (OG version)
The box art is just like Fluffy house illustrations and comic strips he makes, nice bright colours and comes with inserts as with any product. Shame Fluffy House does not ship with shipping boxes to protect the actual box itself. Three of my boxes are actually damaged from shipping. Luckily the contents are fine and well made.
Mr. White Cloud loves daydreaming and he is adorably funny!
Mr. White Cloud is a 5.5-inch vinyl figure with 3 points of articulation being able to move his head and arms.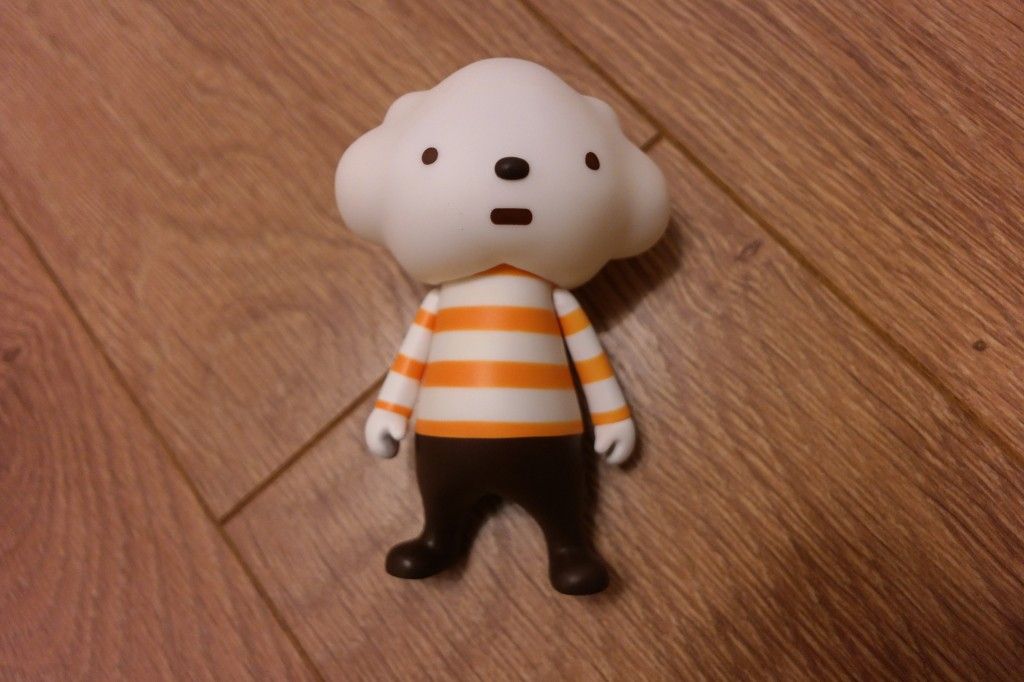 The paint is very good, not much of over paint or smudge/bleeding and hardly any visible seams.
Little Raindrop is 4″  both head and arms move and the scarf is like thick shoelace material, which you can take off if you like. Super clean paintwork all round.
Raindrops falling on your head may not usually be the most enjoyable experience for most, but if it's this cute Little Raindrop that accidentally lands on your head, we are sure he would bring a smile to even the gloomiest of faces! Bring Little Raindrop home and share in the tranquillity of listening to raindrops falling gently on your roof on a rainy day, in the company of a warm cup of coffee and this adorable little fellow.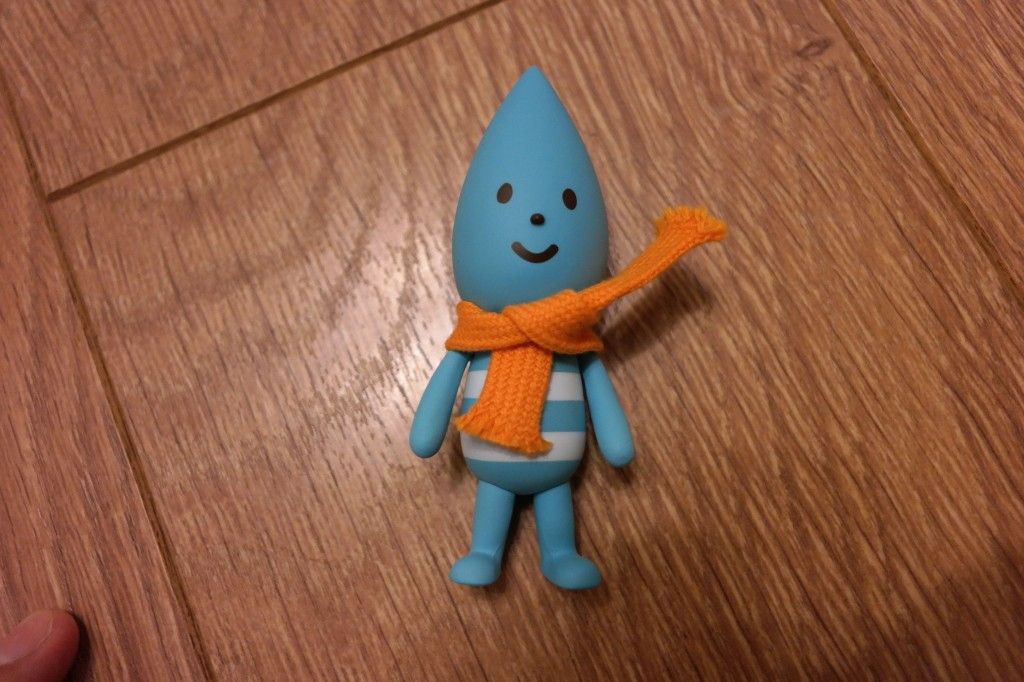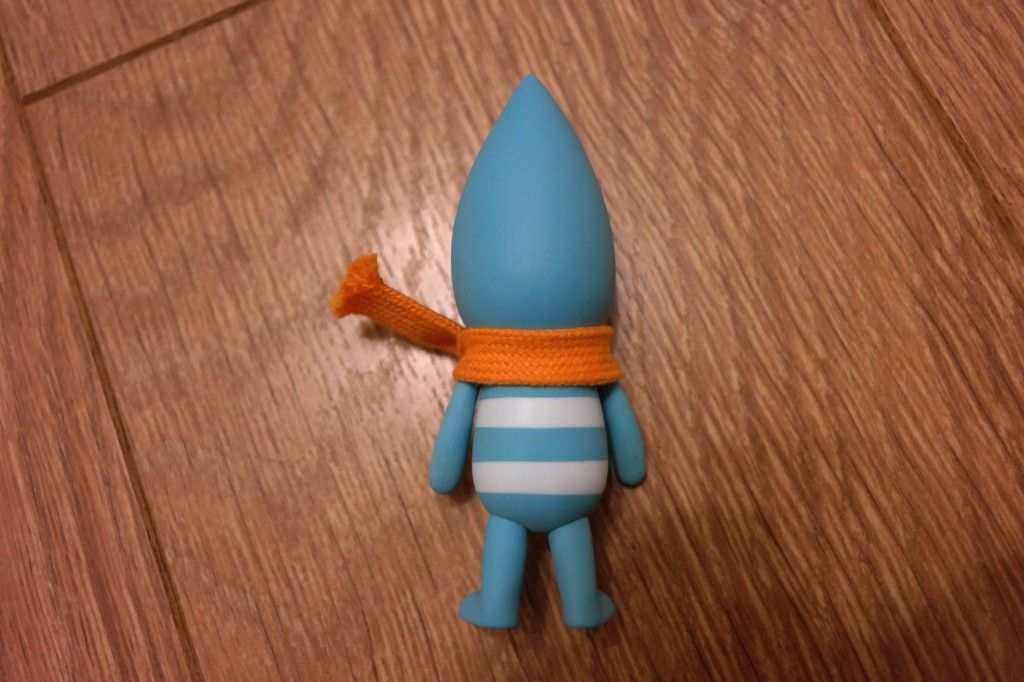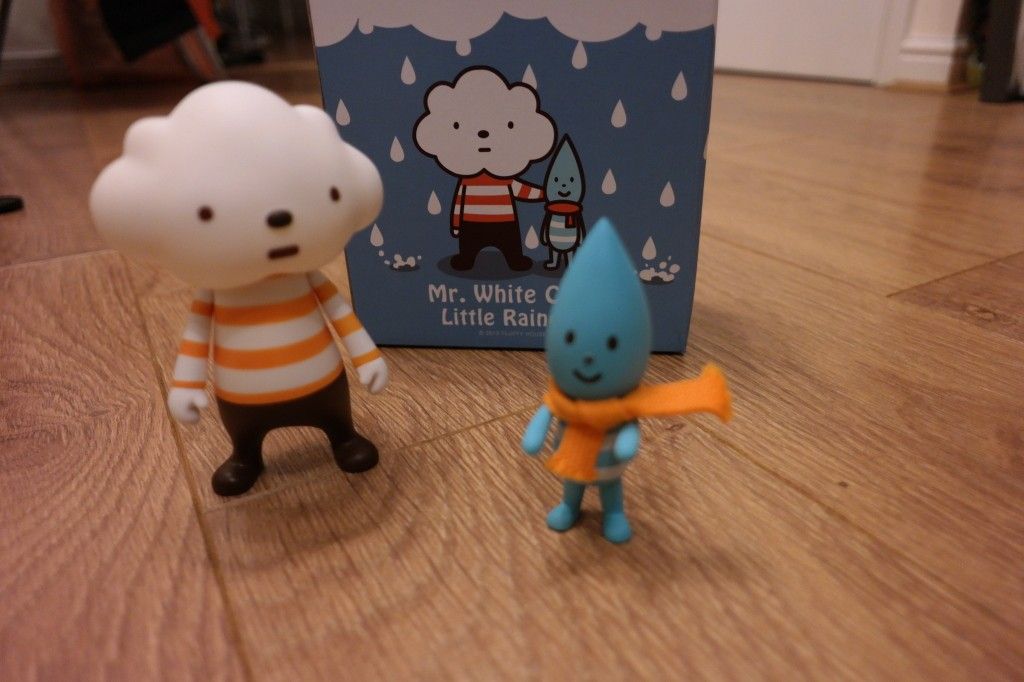 I bought a Bunny suit for Mr Cloud at add some extra fun into my toy photography (or to feed my girly needs) I have to say it is super well made. little tight on raound Mr Cloud head but its a snug fit and holds its shape. Perfect stitching  all round.
Ordinary Bear & Naughty rabbit
5.6'inches the quality is the same as Mr cloud. One difference is the arms and the scarf of Ordinary Bear has a different feel/texture to it, more stickiness like a kind of a gloss but doesn't affect the look. ( just had a word with FluffyHouse and they said that anyone with stickiness can returned, this was only found on some of the first editions of Ordinary Bear's)
He doesn't have any significant characteristic. He contributes quietly to maintain happiness of the family. 

He is The Ordinary Bear!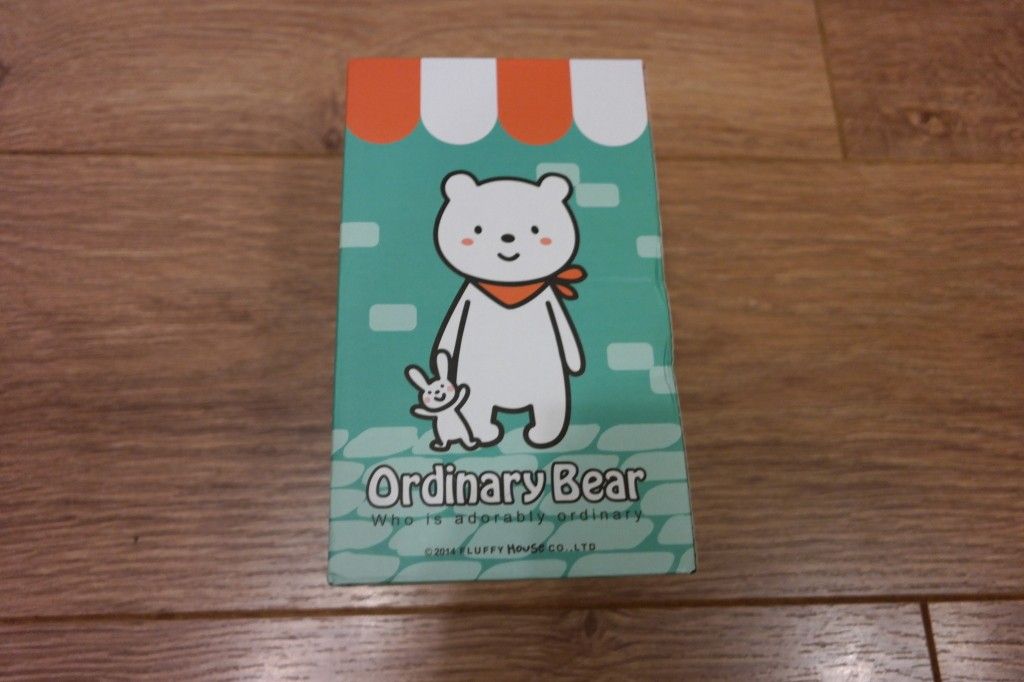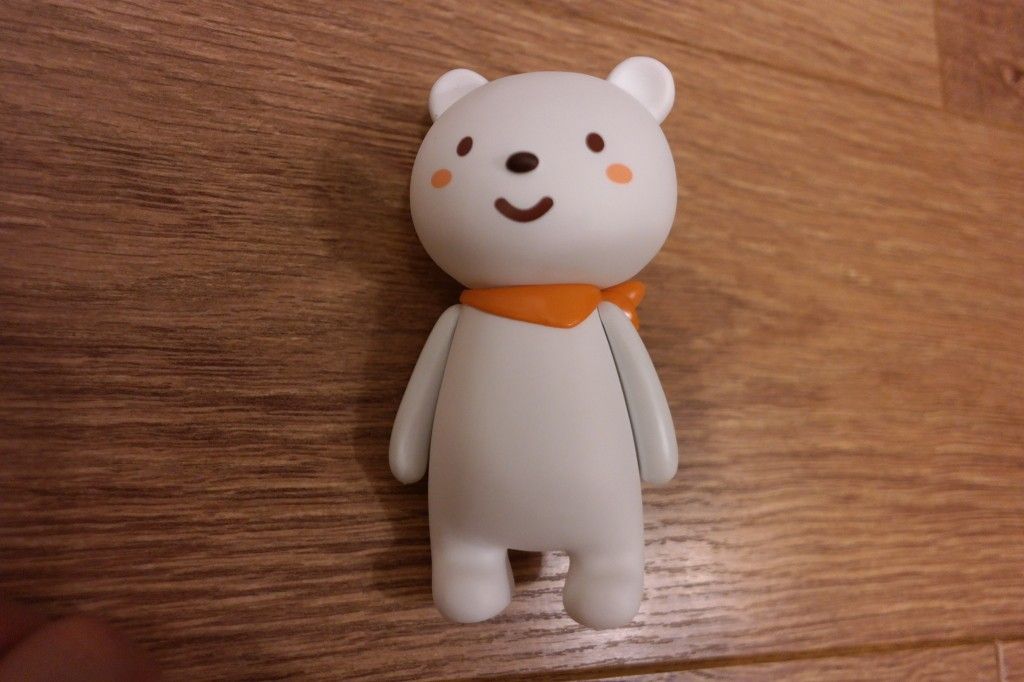 MISS RAINBOW & CHICKY
Be reminded of hope even on days where nothing seems to go right and give yourself a reason to smile again with the forever cheerful Miss Rainbow.
Miss Rainbow stands 4″ no QC issues same with Chicky seriously well made and nice size too.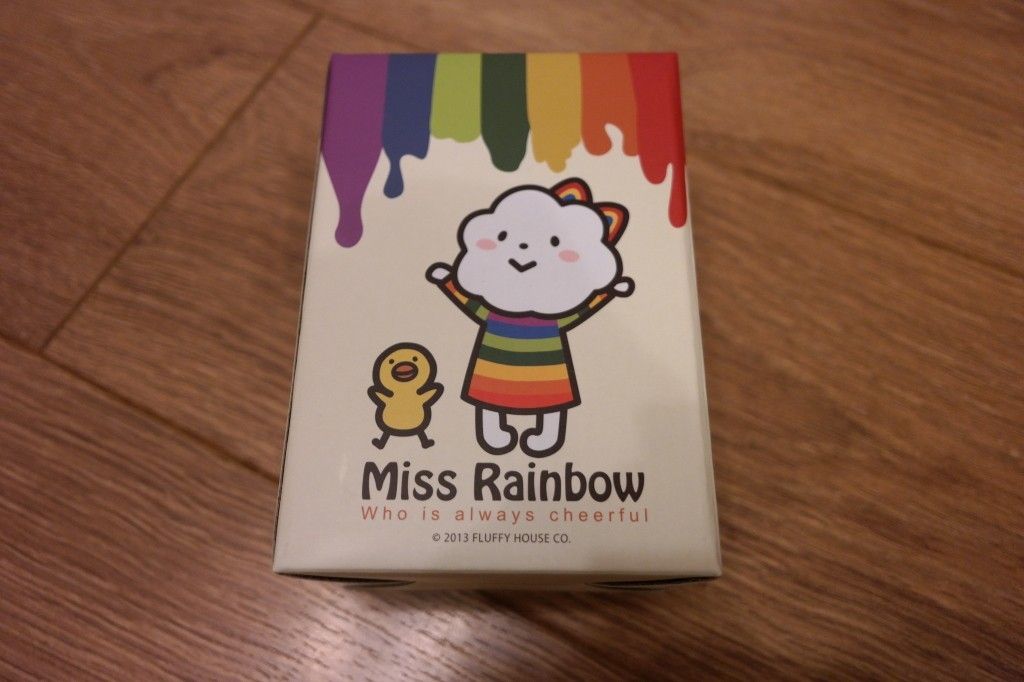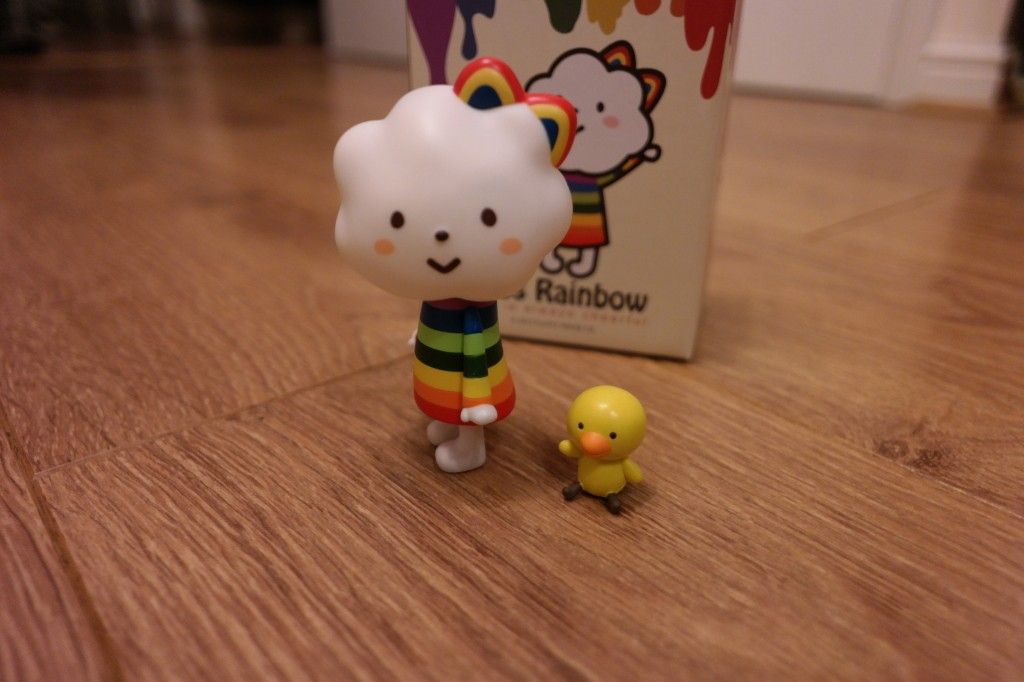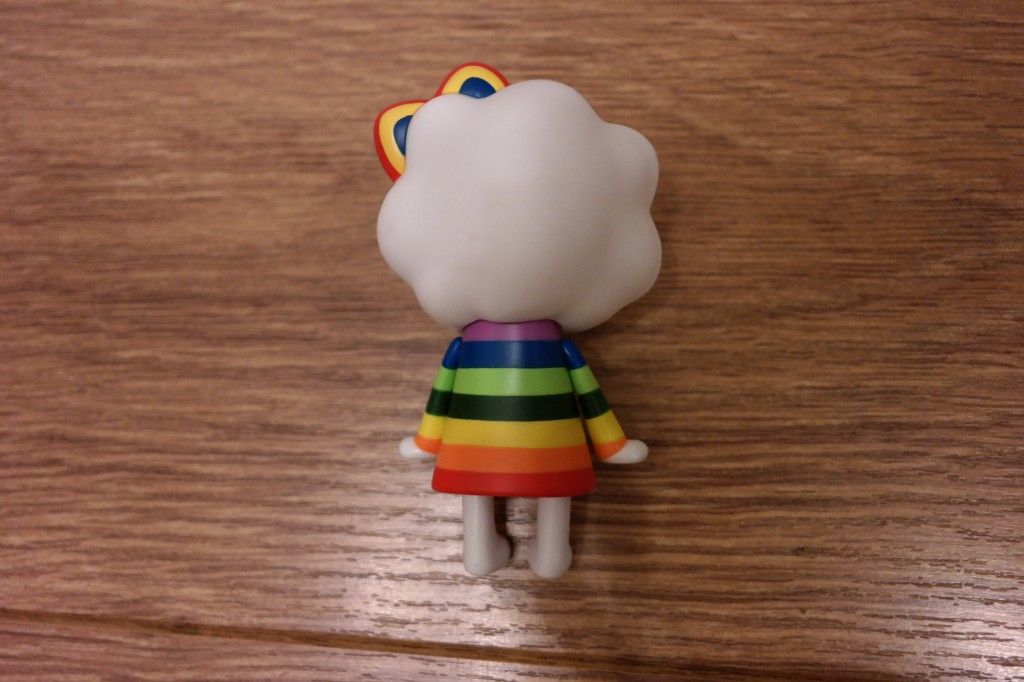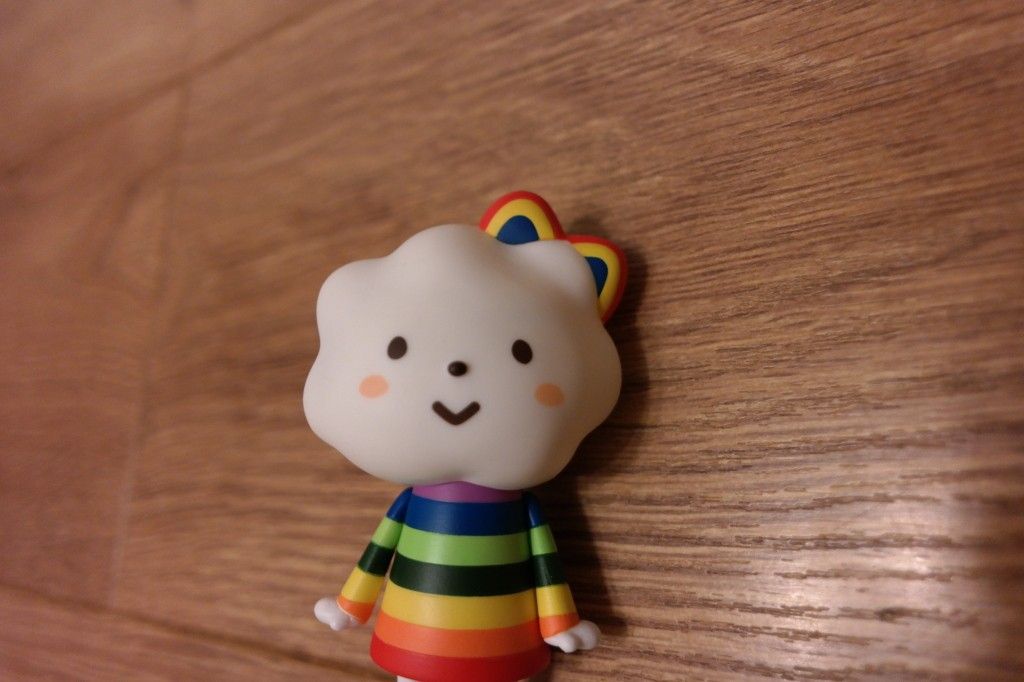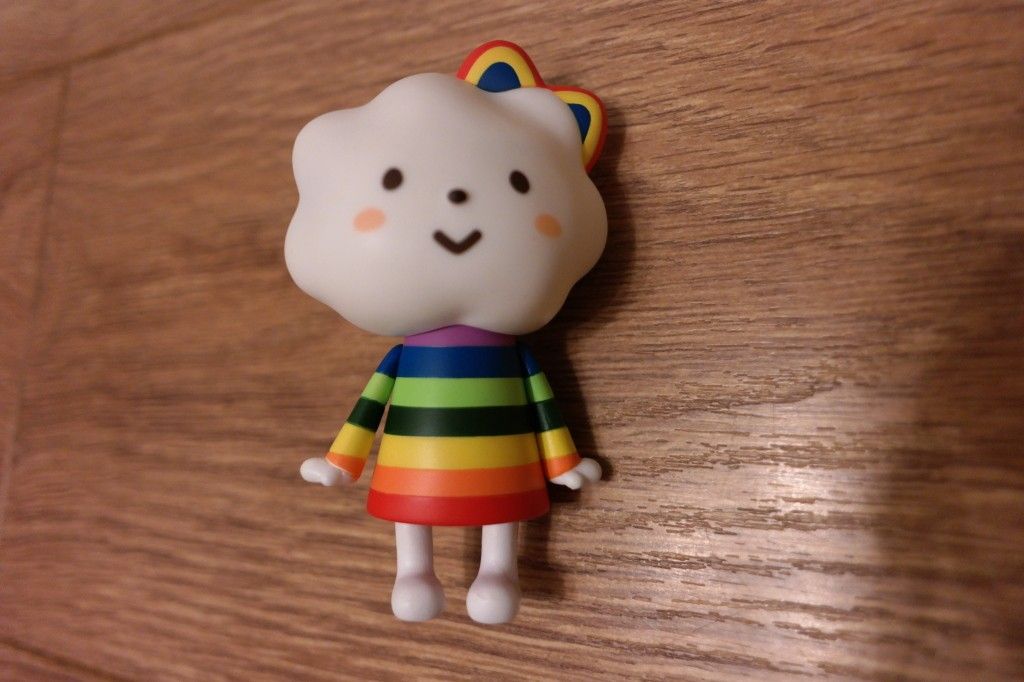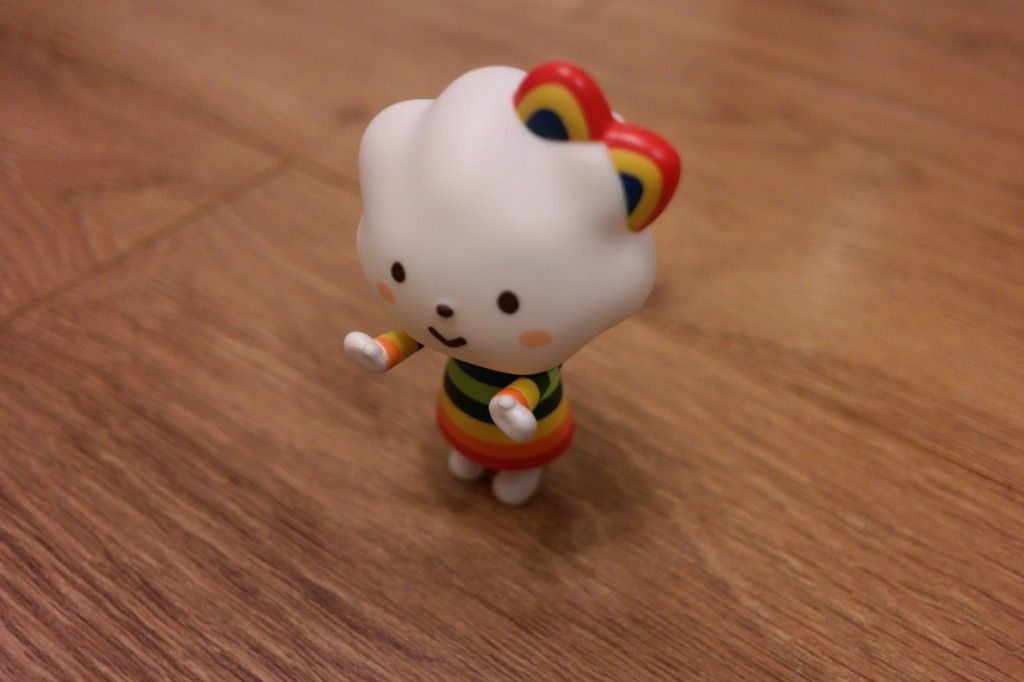 Overall its a great collection to have or even just a couple. The quality is impressive and worth the money.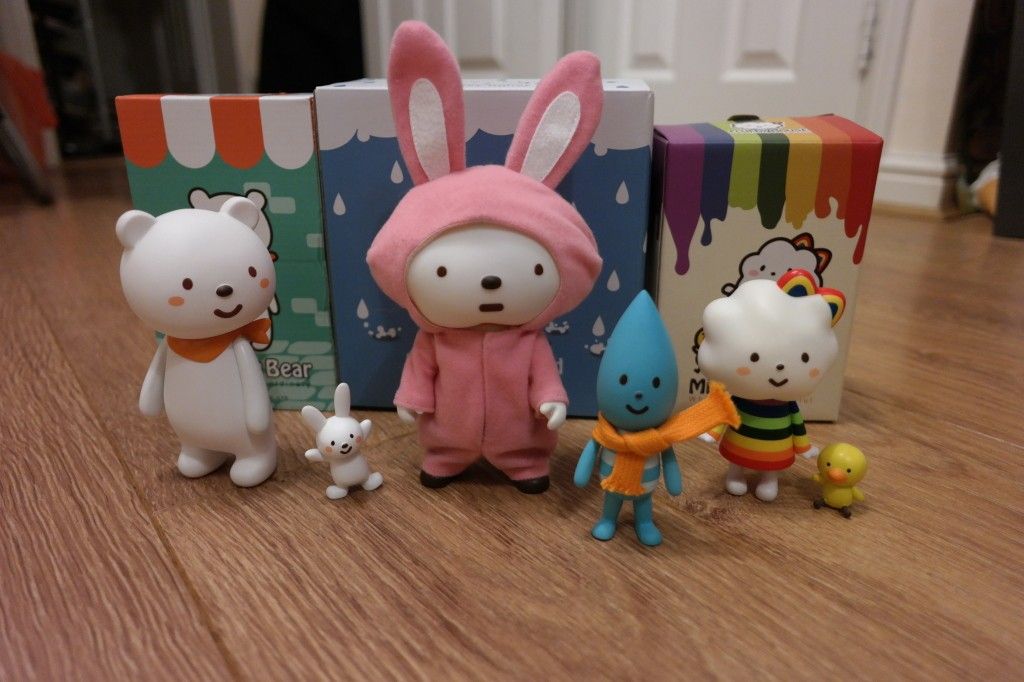 Find Fluffy House via http://fluffyhouse.com/ , Facebook , Instagram and Twitter
Our friends at Collect and Display have most of the Fluffy House range too http://www.collectanddisplay.com/collections/fluffy-house
look out for the " I AM OK" figure set,  by Fluffy House in collaboration with Bubi Au Yeung.
You can check out the details from the past post HERE