Nappy Bear is one of the latest creations from Fluffy House team and he is so adorable. In true Fluffy House style he joins the Fluffy House family which includes Mr cloud, Miss Rainbow , Naughty Rabbit, Little Raindop, Ordinary Bear and Chicky. For those who attended Toycon UK this year they had a chance to pick them up. Now they are up for pre-order worldwide and ready for a new home.
Nappy Bear & Naughty Rabbit 
He eats anything you eat, he plays whatever you play and he sleeps whenever he needs. His name is Nappy Bear! He's so active and curious about everything which may always make you exhausted, but this baby bear must be the most lovable character than ever in Fluffy House because he's good at melting your heart unconsciously!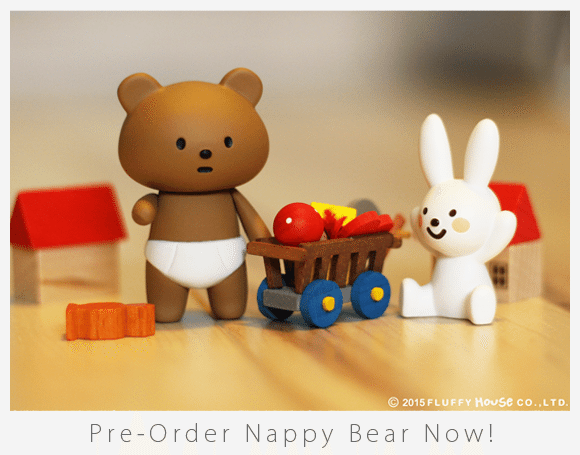 – 2.5-inch vinyl figurine that is perfect for carrying everywhere
– A collective art piece of the Fluffy House line
– Each Nappy Bear comes with a sitting Naughty Rabbit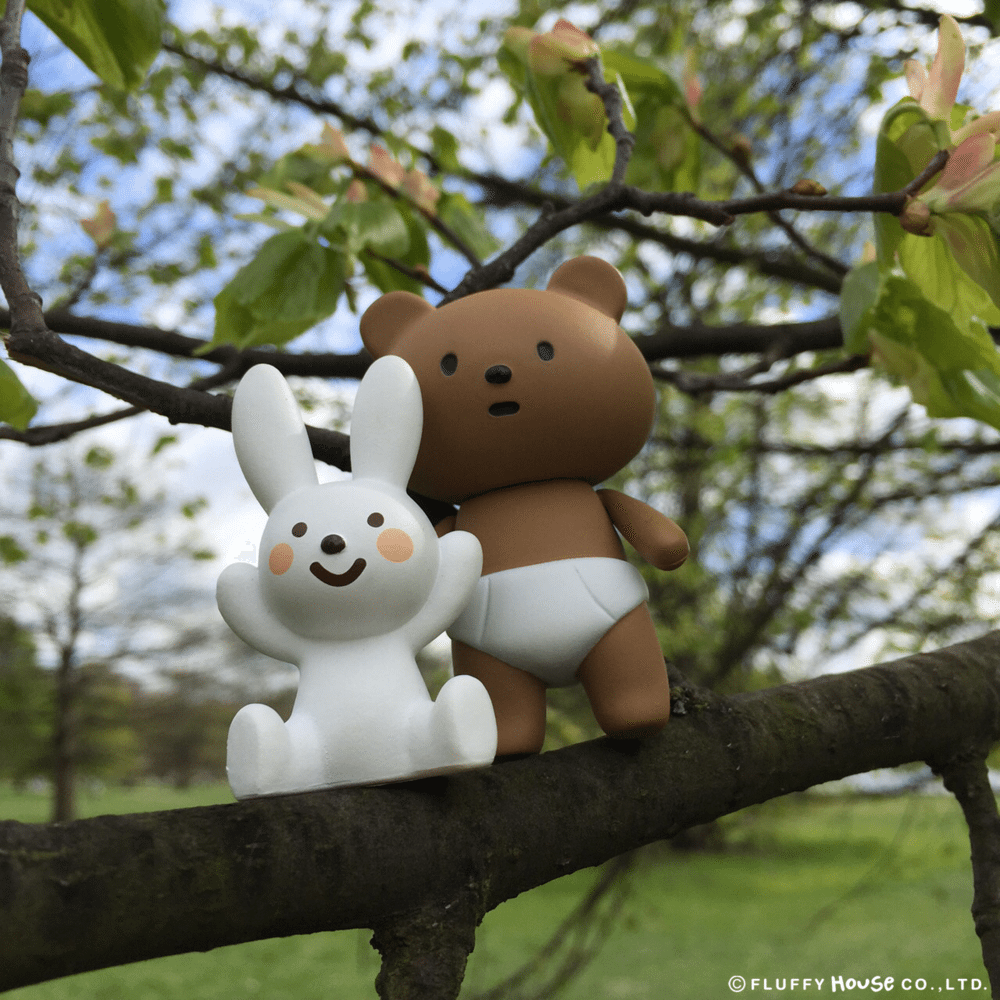 Today Fluffy House are happy to announce that pre-­order for Nappy Bear and his best friend, Naughty Rabbit, is now available! http://fluffyhouse.bigcartel.com/product/nappy-bear-naughty-rabbit
We did do a review of most of Fluffy House products you can find it HERE.
[youtube url="https://youtu.be/-q6KyIQkaQk" height="500″]https://youtu.be/-q6KyIQkaQk[/youtube]

Find Fluffy House via http://fluffyhouse.com/ , Facebook , Instagram and Twitter