Great Friday news coming from our friends over at Momiji the already collaborated with a couple of my favorite artists like, Andrea Kang and Treeson creator Bubi Au Yeung. Now they start a new partnership with my dear friends Fluffy House. It's Great to see Miss Rainbow and Chicky in Momiji platform. Nice little design from Fluffy House and the face actually looks a little like Lammy one of the creators of Fluffy house.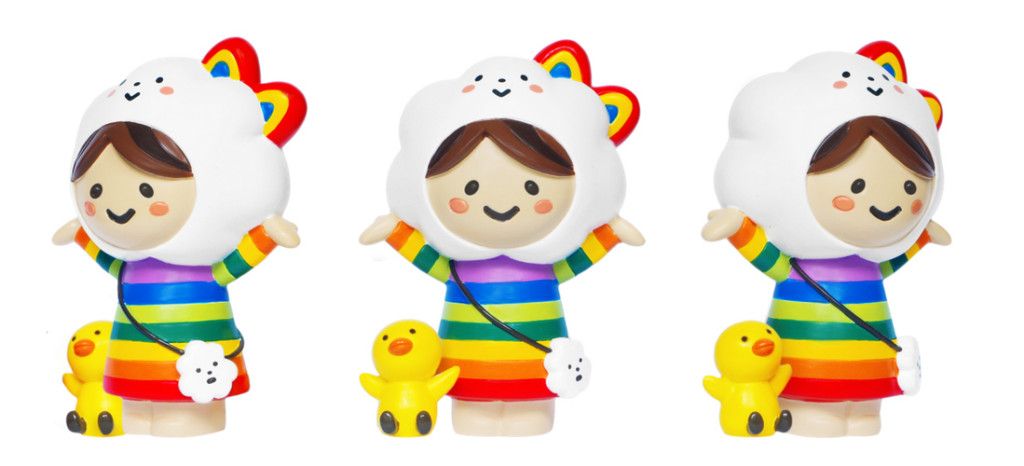 Momiji are hand painted resin message dolls. Turn them upside down…inside every one there's a tiny folded card for your own secret message. Simply a beautiful and a lovely gift for anyone or yourself. To top it off they are British!
Miss Rainbow is always cheerful. But sometimes she's shy. Chicky always looks out for Miss Rainbow. He feels a strong sense of responsibility for her. He's cautious, careful and injustice makes him angry.
Together in a super-cool gift package containing a noodle box for Miss Rainbow Momiji and a tiny one for Chicky.
The first 500 pieces are hand-numbered.
Place your pre-order HERE priced at £25 each.
Find Momiji via https://lovemomiji.com/ Facebook,Twitter, and Instagram.
Find Fluffy House via http://fluffyhouse.com/ , Facebook , Instagram and Twitter
"Spread the love"
(all info and photos lifted from Momiji )