Summer's been too glorious to stay inside and make models, but summer's running out of steam so back to the drawing board for Surrey based artist – Andrew Byham – who has sent The Toy Chronicle details on his latest Wartoise – Egg Cup!
[frame align="center"]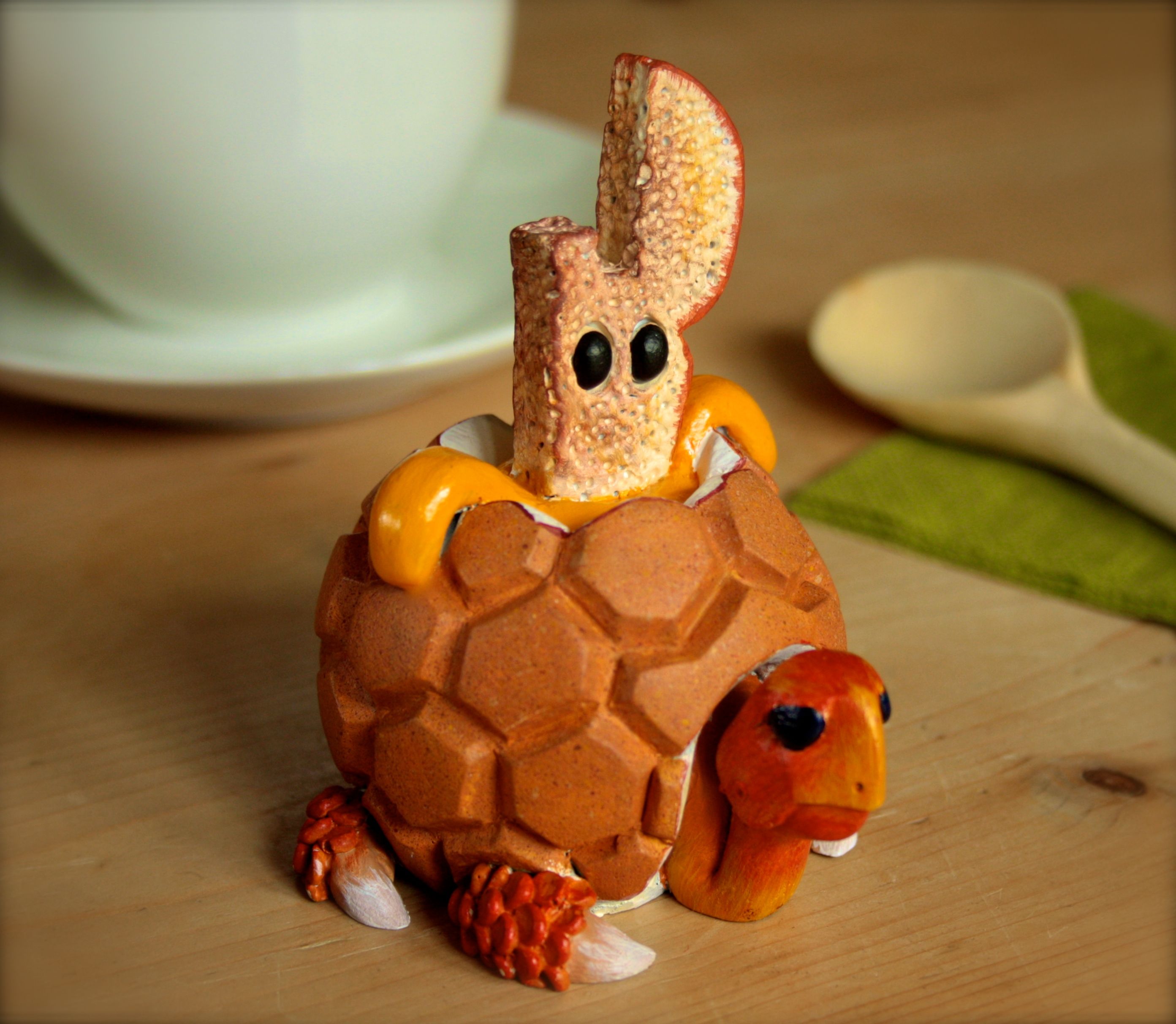 [/frame]
An English man's all time favourite breakfast of all time is a lovely soft boiled egg, with toasted soldier to dip in it. But …. don't you just hate it when the toast dives in an spills egg yolk down the sides?!
[frame align="center"]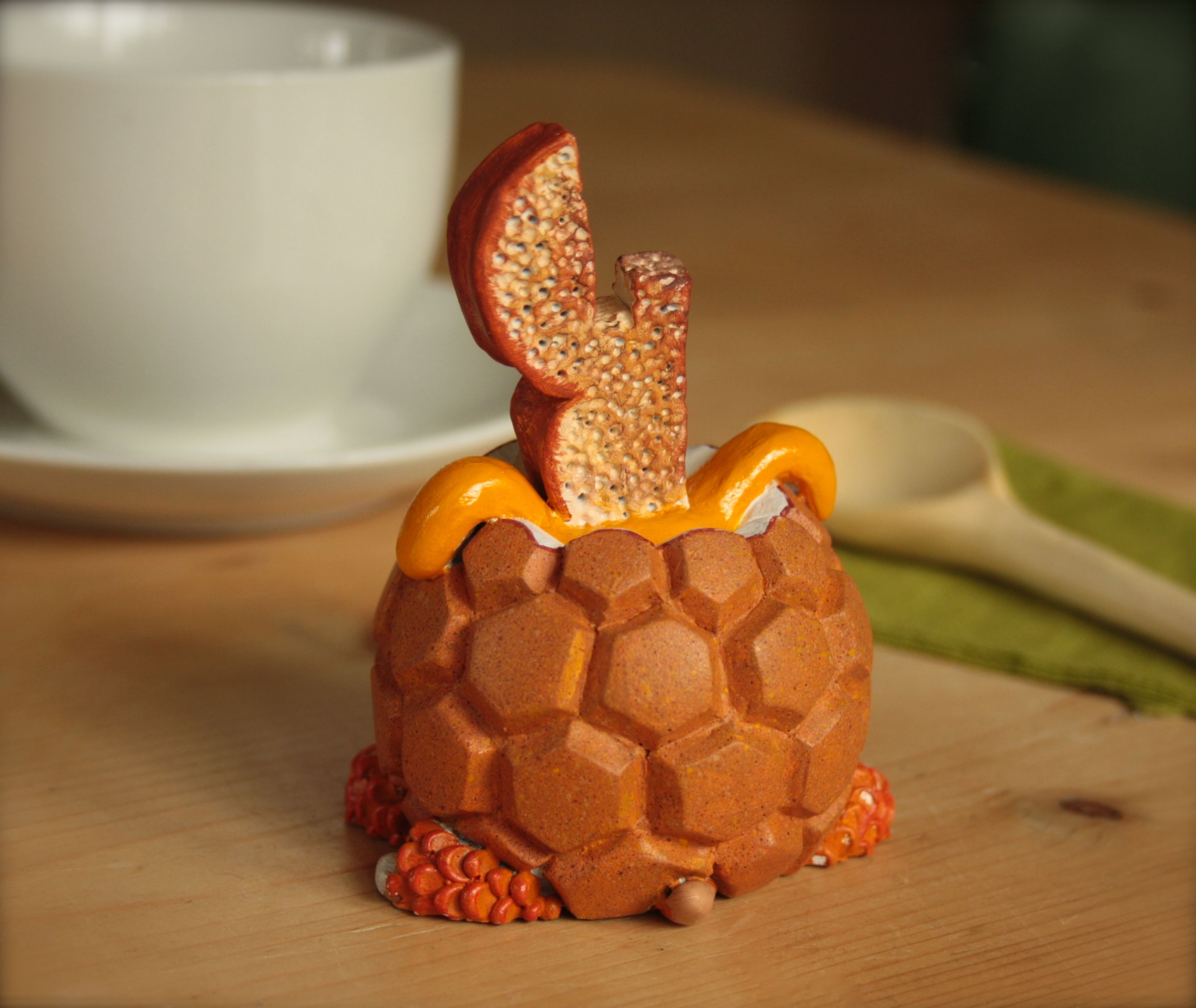 [/frame]
We've not see a new Wartoise in some time, and now we know why. Andrew has been soaking up the British summertime. Egg Cup – is a nice concept to Andrew's Wartoise collection, not our favourite but it is nice piece! Our favourite, by the way, is the
Grenade Wartoise
! Egg Cup is #9 of #12 Wartoises planned. Looking forward to seeing the remaining three from Andrew.
[frame align="center"]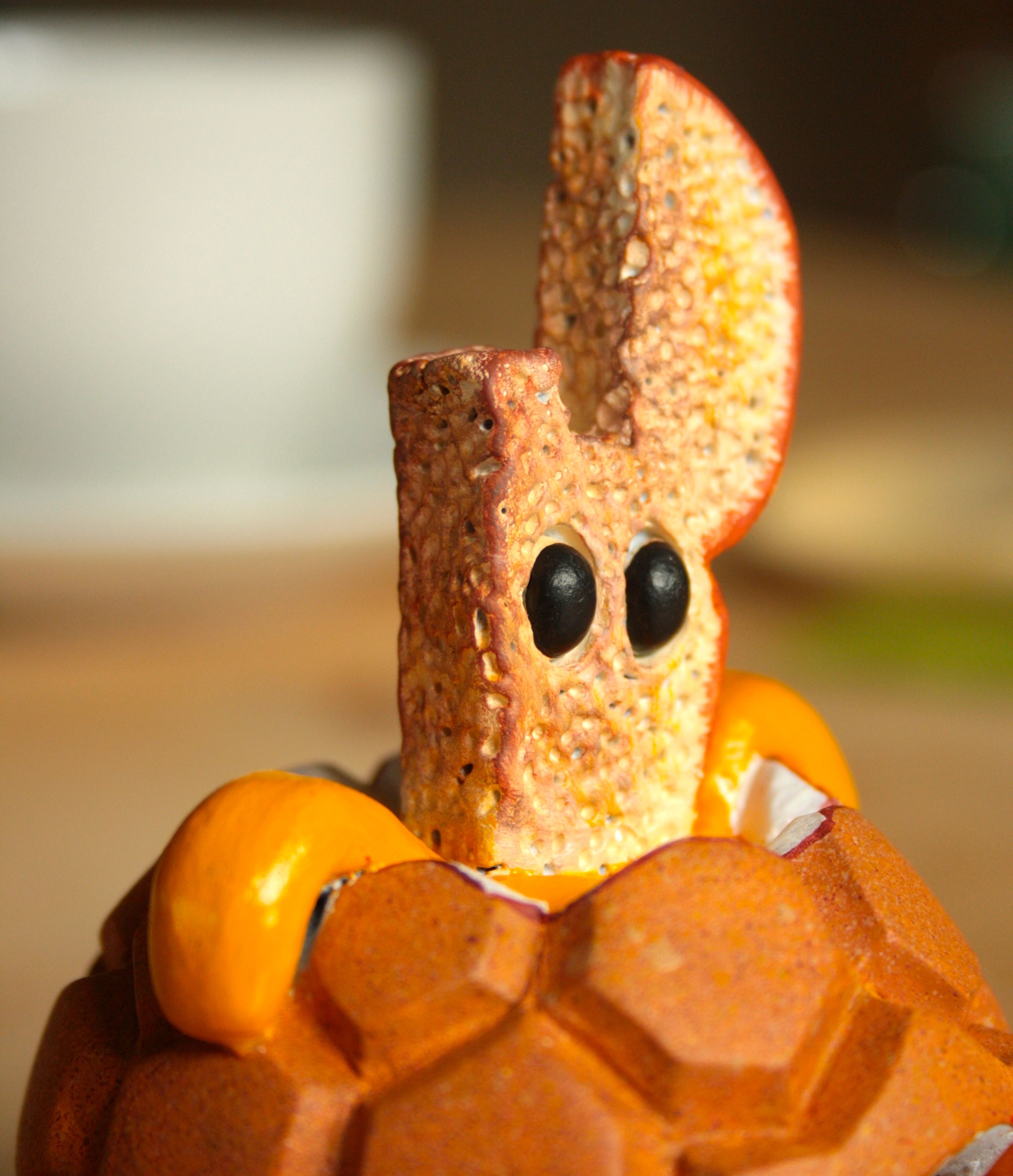 [/frame]
Andrew can be found at the following online places: