Richard Orlinski x K.Olin tribu are back! The white porcelain " Wild Konk" shook the porcelain art scene back in 2015 and now it's available in BLACK porcelain. Like they say "once you go black you'll never go back" This polygon style Gorilla "Wild Kong' is the beautiful work from Richard Orlinski and trusting the porcelain masters K.Olin tribu to bring the sculpture into porcelain.  
"Born Wild concept at stake in Richard Orlinski through the concept "Born Wild" is to transform the negative impulses vital positive emotions, to move from archaic instinct to emotion civilised. The vectors of this transformation are the aesthetics of the work, the pursuit of perfection of the sculptor and the viewer's perception. Supporter of art accessible to all, Richard Orlinski draws on popular imagery of the icons that serve his purpose"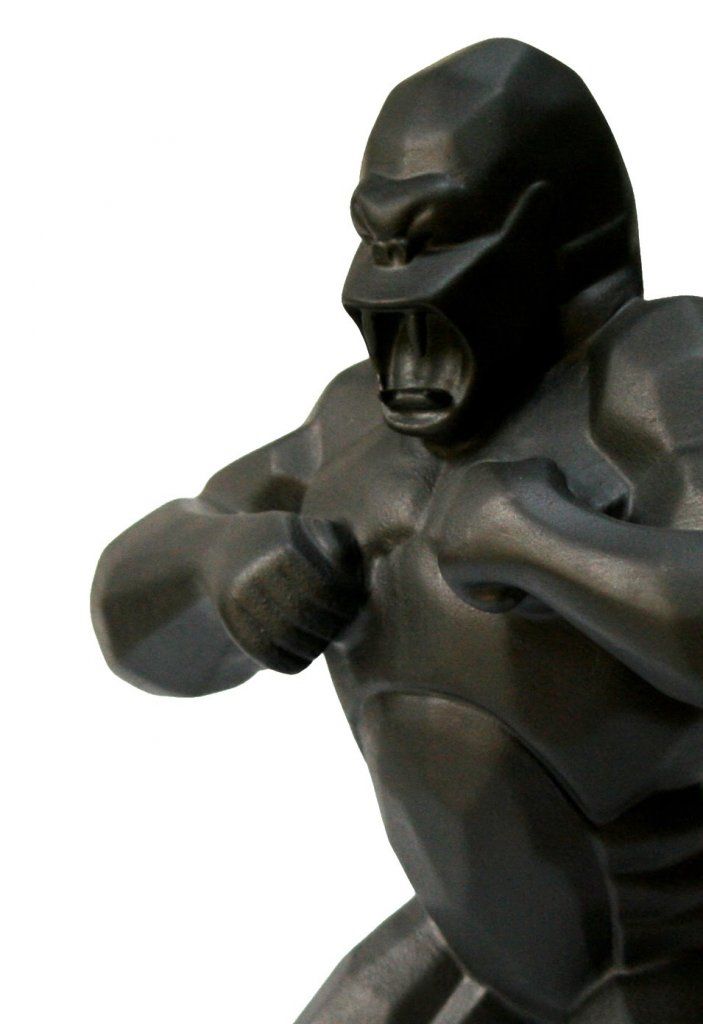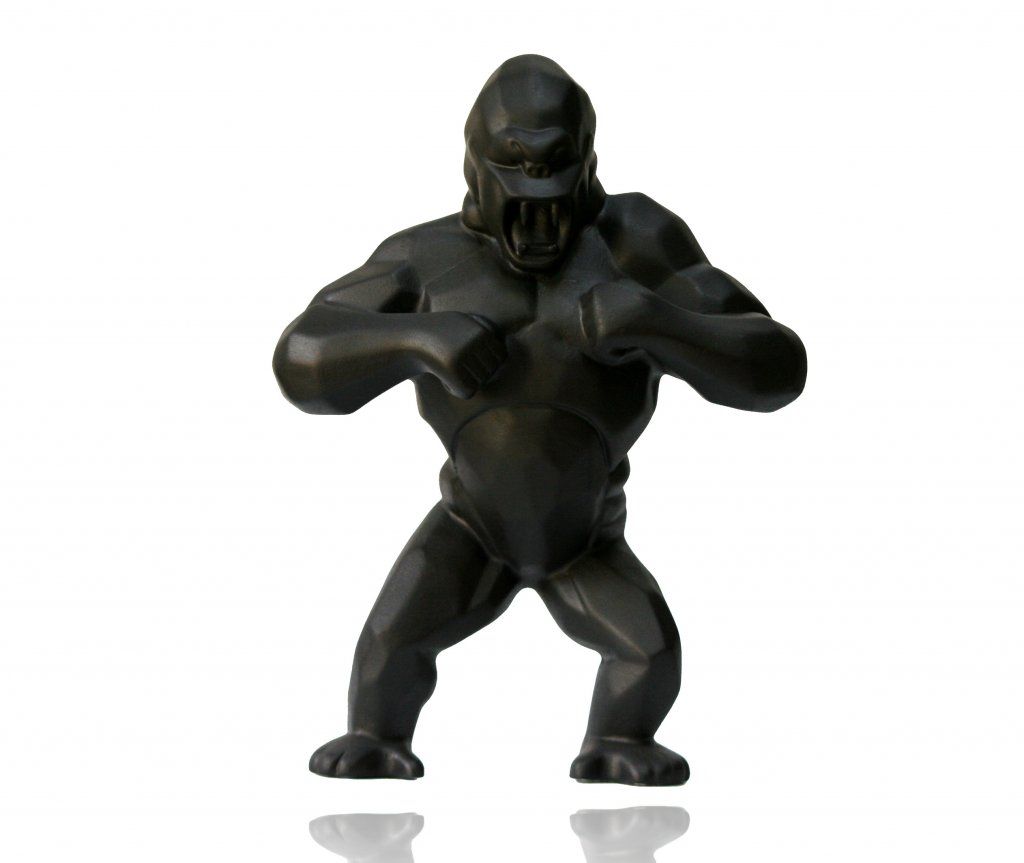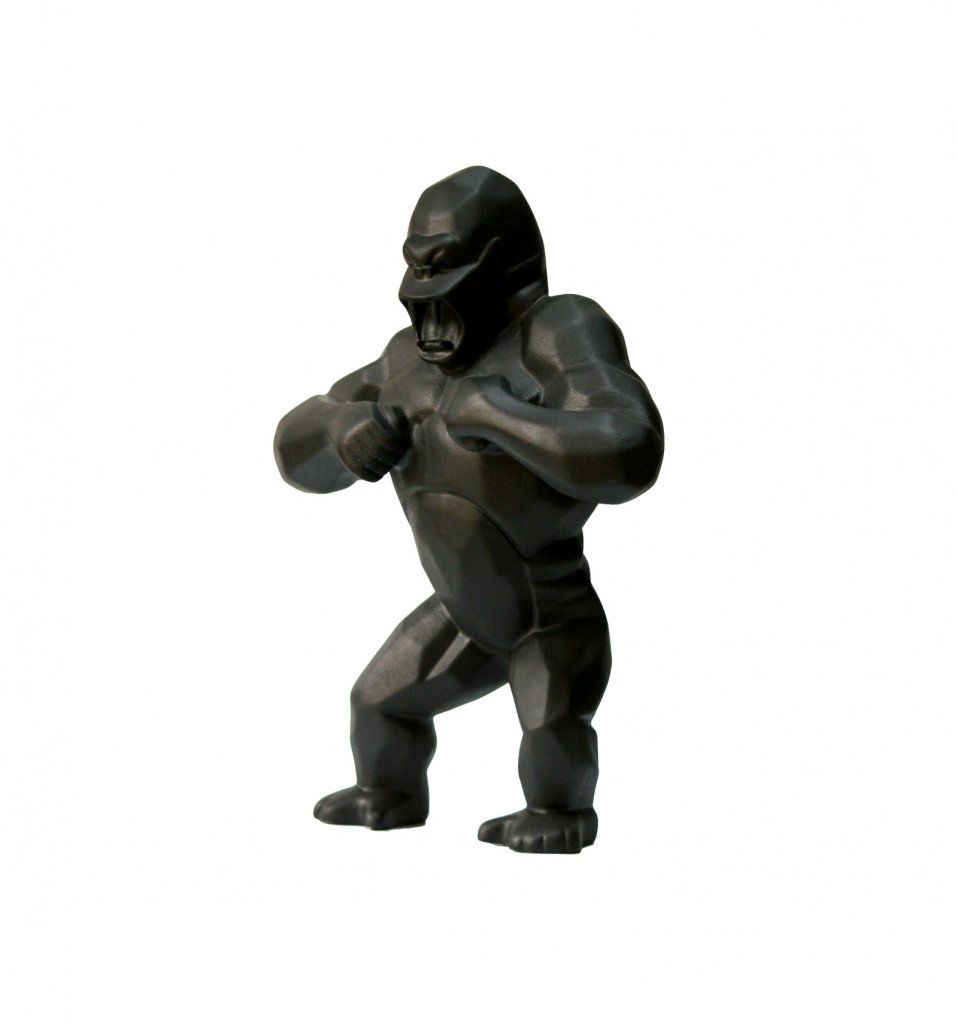 K.Olin tribu and French artist Richard Orlinski join forces for their second-ever collaboration, a new Kong Porcelain.
The result is an impressive, unglazed sculpture, comprised of black porcelain.
Limited to only  10 pieces, each entry is numbered and then sold with a certificate of authenticity and delivered in a wooden crate.
The Wild Kong Black sculpture from Richard Orlinski and K.Olin tribu is now available at 
www.artandtoys.com
Series of 10 pieces only, all numbered.
Porcelain not enamelled.
Black paint applied by a porcelain craftsman.
The piece is annealed afterwards.
Paint applied in porcelain ever since.
Made in Limoges , France certified.
Size: 28 x 20 x 9 cm
Delivered in a wooden serigraphy
with certificate of authenticity signed by artist.
(Save 20% for non EU costumers, create an account and enter an address to see your price)