More COARSE plush coming soon? Last year we knew about the collaboration between Flat Bonnie & Coarse with the Flat Bonnie OMEN, which you can check out HERE. Fast forward to today and Prair Tumwattana founder and owner of Play House Thailand on vacation published a photo whilst at CORASE Studio in LA of Root plush.
Play House in collaboration with coarse will release the first figure of their Friend Feast series. Nibble and Root—a love-struck rabbit and a frightened carrot—tells the story of a love that has gone too far. Nibble loves Root so much but has no idea how much pain Root feels. Nibble carries Root around all day and night, so happy that they have found each other, but Root lives in fear, afraid of what will happen if Nibble's love gets any stronger.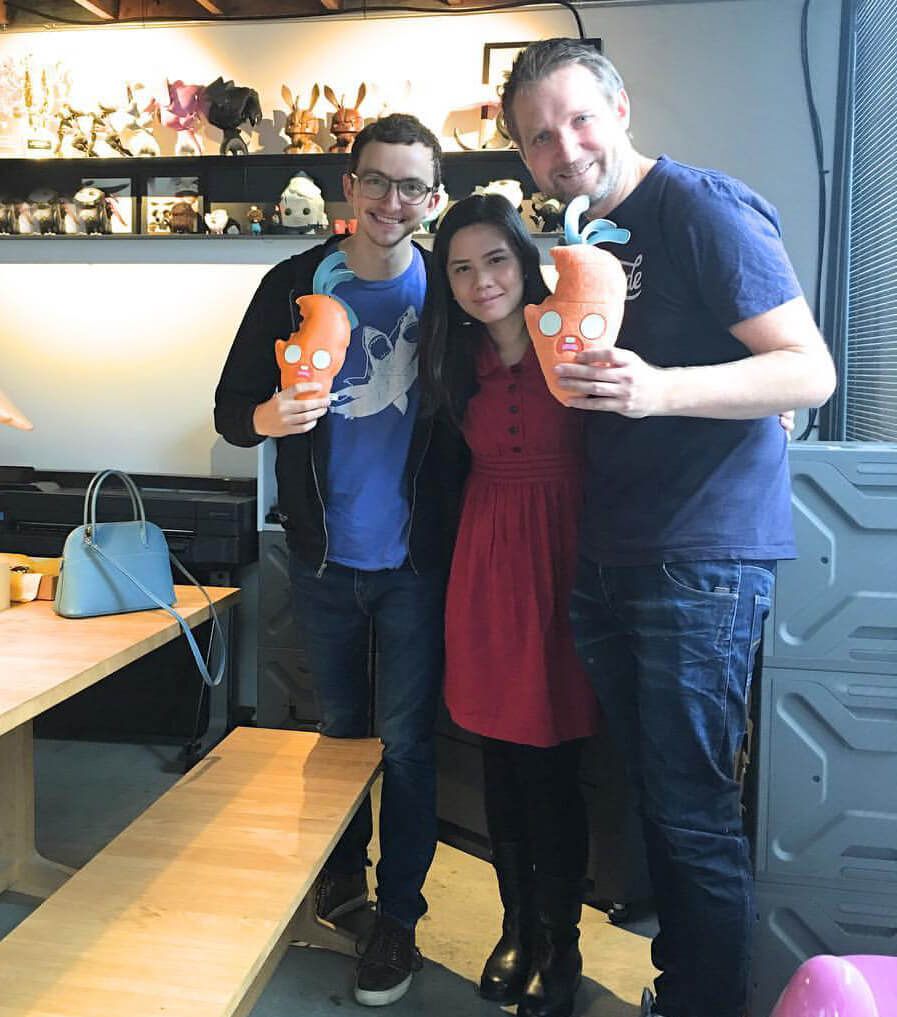 Look closer and you'll see two versions, one like Flat Bonnie style and one normal plush toy finishing. We think these are prototypes but fingers crossed on a future release even though we're not plush collectors it would be cool own Play House Store mascot "NIBBLE AND ROOT"  god those eyes.
Check out our LIVE unboxing of Nibble and Root HERE.
Would you like to see plush versions made? And which version? Answers in the comment section 🙂
Live stream footage from Thailand Toy Expo 2016 Coarse booth.
Find Play House on http://playhouseth.com/ Facebook , Twitter and Instagram.