This polygon style Gorilla "Wild Kong' is the beautiful work from Richard Orlinski and trusting the porcelain masters K.Olin tribu to bring the sculpture into porcelain.  
"Born Wild concept at stake in Richard Orlinski through the concept "Born Wild" is to transform the negative impulses vital positive emotions, to move from archaic instinct to emotion civilised. The vectors of this transformation are the aesthetics of the work, the pursuit of perfection of the sculptor and the viewer's perception. Supporter of art accessible to all, Richard Orlinski draws on popular imagery of the icons that serve his purpose"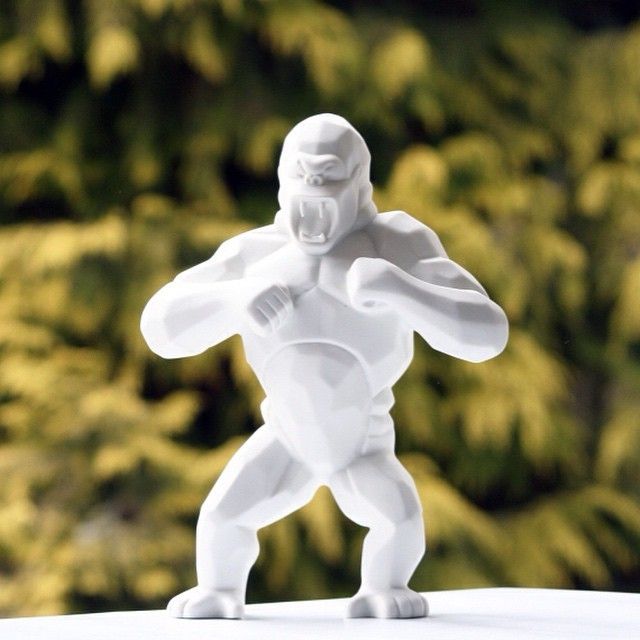 Size: 28 x 20 x 9 cm The Wild Kong is limited to 20 pieces. Available 12th March 2015 5PM UK time.
Priced at €1500 (around £1060) a little hint to get some discount of  20% off for non EU costumers head over to www.artandtoys.com