Back in September 2014 Erik Boyaxhiu AKA Dunnylicious was a part of Jakarta's, Popcon Asia and had a few of his customs showcased. One of them caught our correspondent Natasha AKA http://www.yummytraveler.com eye. It was Erik's custom Dunny titled Kidroblood and you guessed it, he will be releasing 13 Kidrobloods.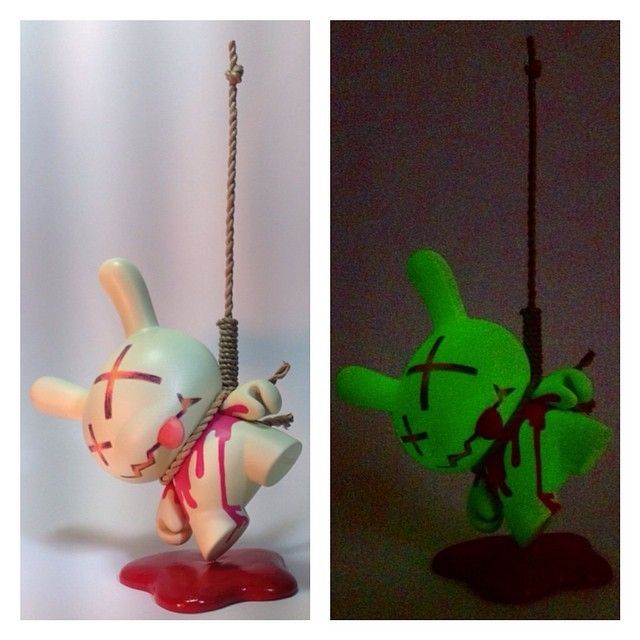 Kidroblood glows in the dark too and a pretty cool idea, a little dark but fun and the rope really neat idea. Some might say its a Luke Chueh x Kaws style, but for me I personally think it's just a dope custom and looks well made. Really have to say Erik has thought and figured out how to display it, by using the pool of blood as a stand. It would of been too easy for him to put the Dunny on both legs, got to give Erik brownie points for thinking out of the box.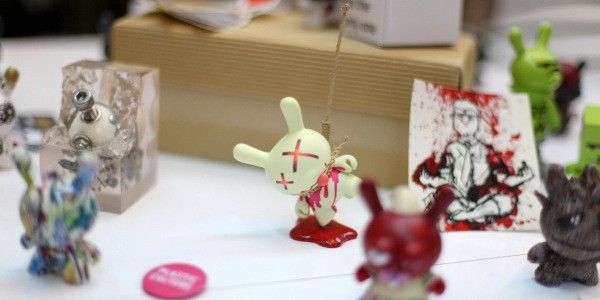 https://instagram.com/p/2xG8QXIsNj/?taken-by=dunnylicious
Kidroblood will cost $85.00 (around £54) at http://www.dunnylicious.bigcartel.com/ no release date just yet, but he did say as soon as he works out the shipping cost they will be on sale. Stay tuned for the date. Wednesday, May 20 2015, 12:00 WIB (GMT +7).
Kidroblood will come with his own packaging & card design.
Erik via Instagram and Facebook . Erik has a fancy new website too http://www.dunnylicious.com/ check it out.
You can also check out last years Popcon Asia by Natasha HERE