Ballin' with the hype gang this month with the reveal that The Toy Chronicle will be selling the next Lil Qwiky colourway by Czee13 x Quiccs! Produced by Clutter, the 5oz Canbot Lil Qwiky has quickly become a fan favourite amongst the Designer Toy community and has seen a number of instant sellouts over the past months. Will this new TTC Exclusive Knicks orange & blue colourway see the same fate? What do you think?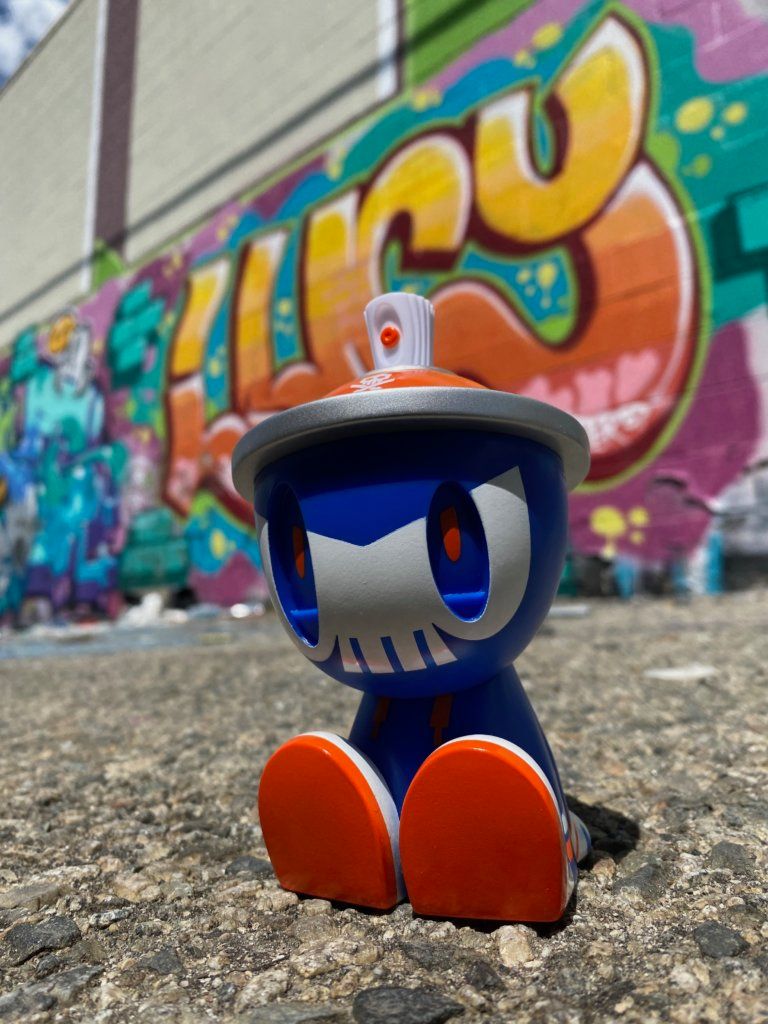 Knicks Lil Qwiky Release Details
Dropping on Thursday 20th August at 3pm BST (UK time, bay bay), the Knicks colourway of Lil Qwiky has 100 pieces available. Priced at £65 + shipping. You will be able to cop yours at thetoychronicle.com/shop on the release date in two weeks! This run will be limited to one per household, and if anyone tries to work around that, their orders will be terminated. These Lil Qwiky are ready to ship from the new TTC HQ in East London!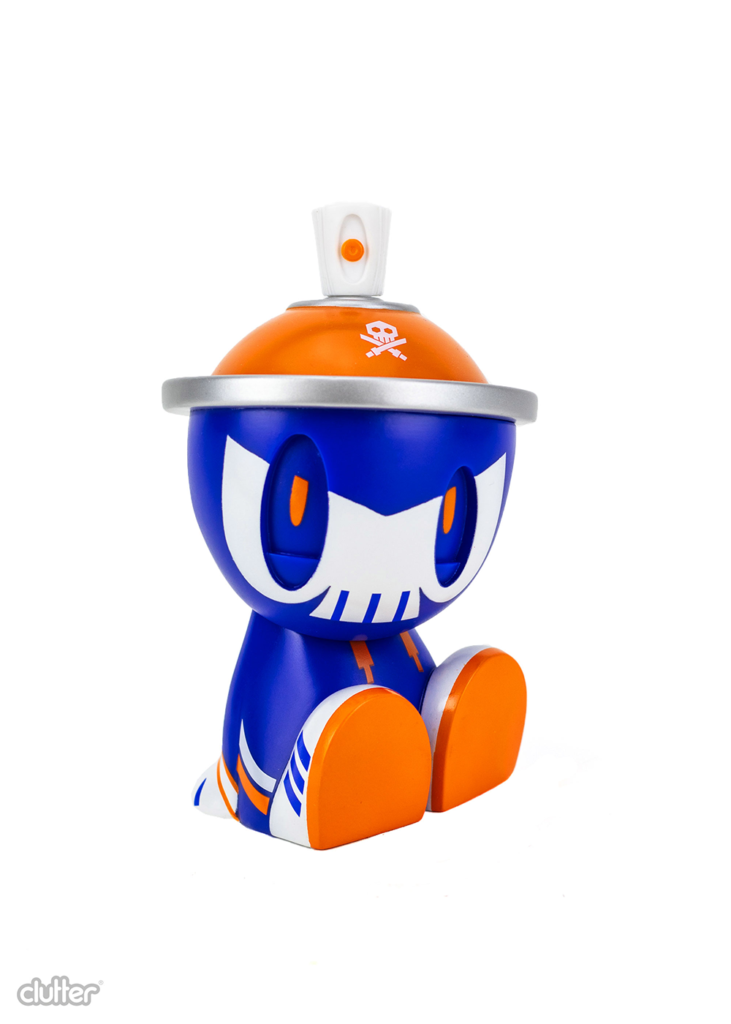 Pre-Release Insider Cough Klub
As this is an edition run of 100, we can guarantee that 25 of these will be placed to one side for our Pre-Release Insider Cough Klub! Those TTC fans that sit in the Top 25 of the TTC Leaderboard on the morning of Thursday August 20th, will receive a special URL that only those 25 people will have access too. Allowing each one of the Top 25 an easier route to purchasing the Knicks Lil Qwiky! You can read more about the P.R.I.C.K and how to climb the TTC Leaderboard on the TTC website HERE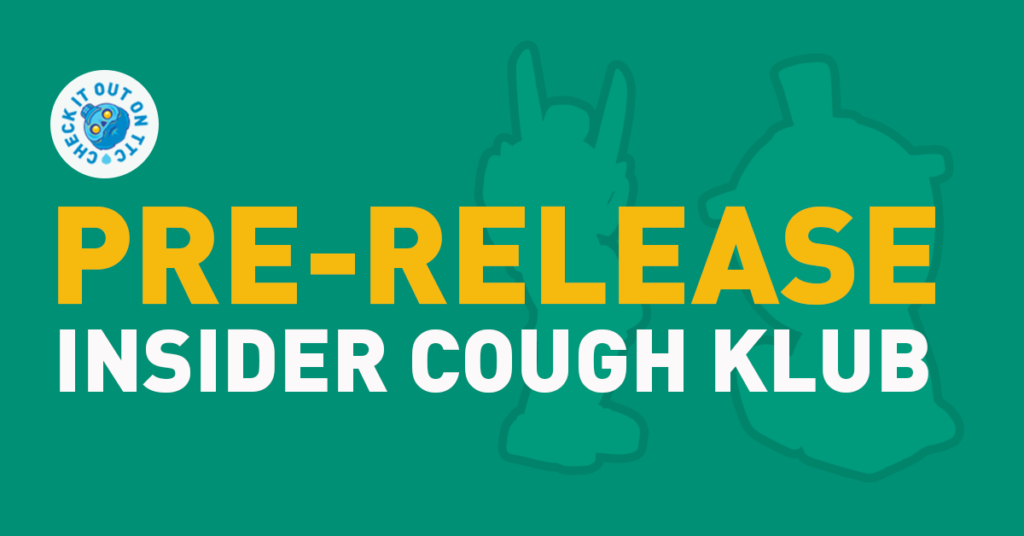 Cookie Cat Crew Guarantee
Another way to absolutely guarantee purchasing the new TTC Lil Qwiky on August 20th, is to purchase either of the Cookie Cat Crew that we currently have available on the TTC Shop HERE. We have limited numbers of both available, but if you snag either between today and 20th August, we will set aside a Knicks Lil Qwiky for you and send you an invoice rather than you having to F5 your way to cop the Lil Qwiky! Lil Qwiky will ship with the Cookie Cat Crew, saving on shipping costs.
So that is at least three ways you can cop the new Knicks Lil Qwiky on 20th August. Each with varying levels of stress:
Buy either Cookie Cat Crew from the TTC Shop between now and 20th August to guarantee your Lil Qwiky. (No stress involved, plus you have a Cookie Cat Crew too).
Get into the Top 25 of the TTC Leaderboard and guarantee your chance to grab one on 20th August. (Some stress involved, and work getting into the Top 25 but it is possible to do so for FREE within the next two weeks).
Wait till 3pm BST on August 20th, and hit that F5 button like your FOMO life depends on it over on thetoychronicle.com/shop! No guarantee of Knicks Lil Qwiky but your F5 finger will be buff AF! (F5 FINGER STREESSSSSSSS).
Which will it be?!
---
Czee13 Social Media
Facebook: https://www.facebook.com/czee13artist/
Instagram: https://www.instagram.com/czee13art/
Twitter: https://twitter.com/kreezee
---
Quiccs Social Media
Facebook: https://www.facebook.com/quiccs
Instagram: https://twitter.com/quikijiki
Twitter: https://twitter.com/quikijiki
---
Clutter Social Media
Facebook: https://www.facebook.com/clutterstudiosny/
Instagram: https://www.instagram.com/cluttermagazine/
Twitter: https://twitter.com/Cluttermagazine
---
If you want to support The Toy Chronicle, we have a number of options available to you. We have started to stock a wide range of releases that we think you will enjoy. Ranging from production pieces from Superplastic, Unbox Industries & POP MART, to original pieces from our favourite artists like Sank Toys, Quiccs & Czee13. Purchasing one of our pins also really help. A quick, cheap way to also support the TTC is by making a small donation. These can all be completed below through our online shop. We appreciate all the support! Thanks!