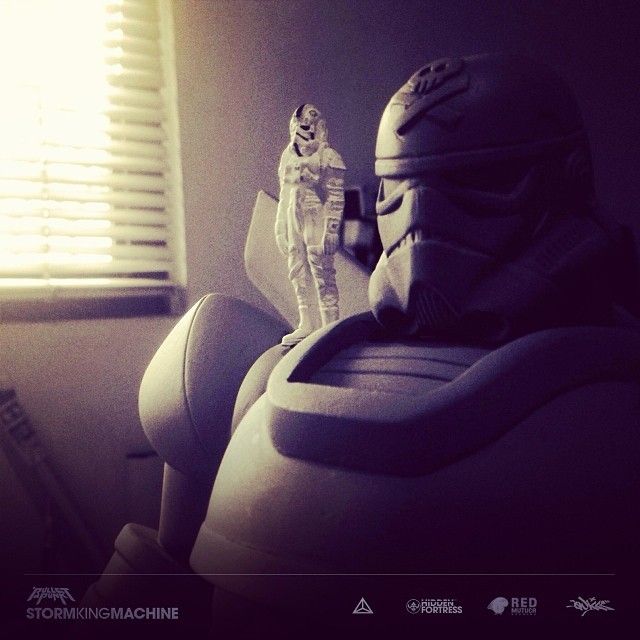 I've been trying to piece together information, so expect updates accordingly.
Last week images surfaced from Philippines based Quiccs/Red Mutuca of a Star Wars Stormtrooper being transformed into a towering Super Robot, echoing a design like that of the Japanese classic 'Gaikin'.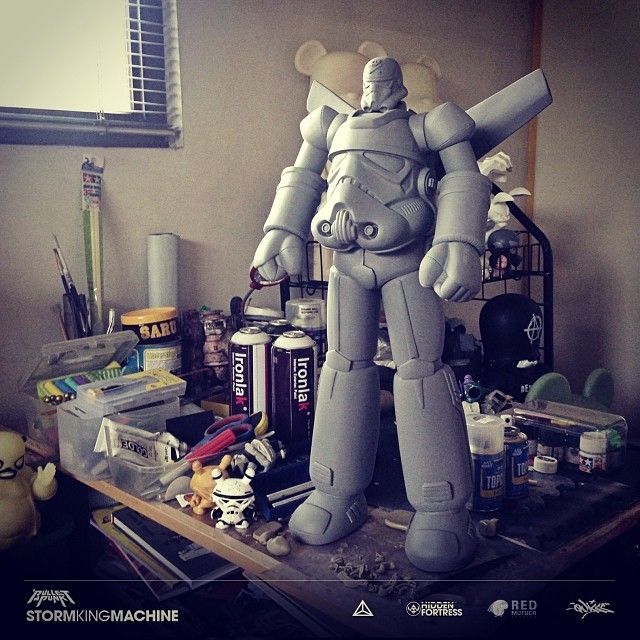 A few days later a mightily impressive sculpt and resin prototype was unveiled at a staggering 20″ tall and mentioned a limited quantity of 20 to be made available, with the full reveal at the #secretfresh x INS #trooperboy launch this Sun 22nd Dec.
The reveal was worth the wait….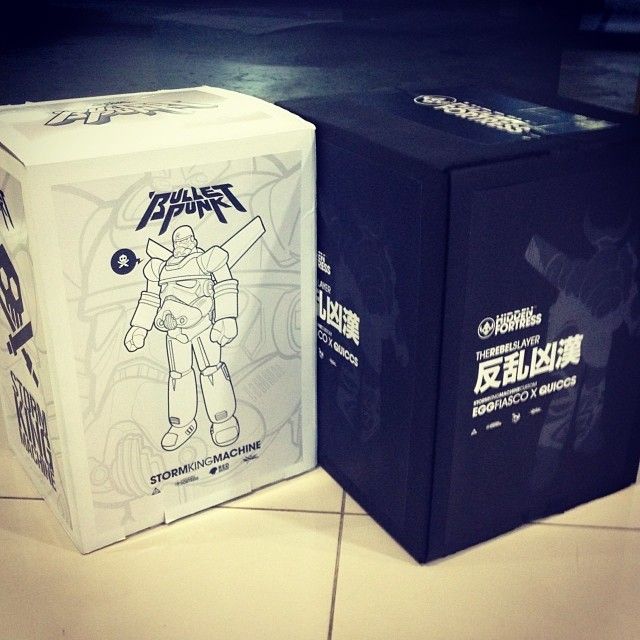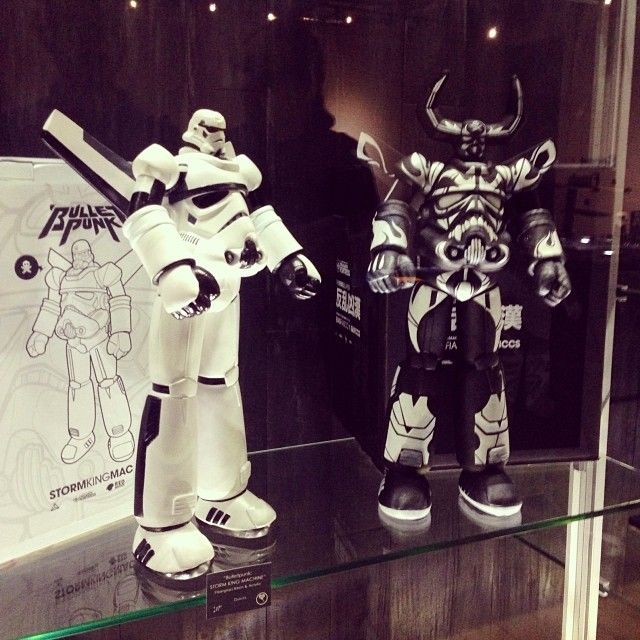 These towering super robo bad boys look insane!
On the left, Bulletpunk: STORM KING MACHINE (Limited Edition of 20) and to the right is a Hidden Fortress: REBEL SLAYER SKM Custom by Manila-based, Egg Fiasco and Quiccs.
The Rebel Slayer custom looks to have a unique headsculpt, which might be a nod to the aforementioned, Gaikin. The custom black and white/reverse paint work looks badass from these few images released so far and not directly but fondly reminiscent (to me) of a Jesse Hernandez Mecha Azteca. Can't wait to see further info and images drop over the coming days.
No price point on these yet but you can inquire at [email protected]

I wouldn't be surprised if these have gone already but I'll update accordingly.
Incredible pieces!