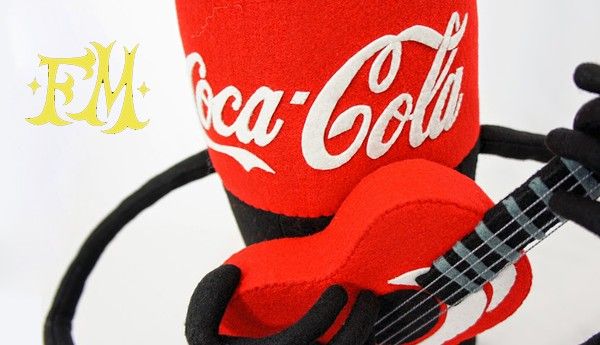 Felt Mistress landed a great gig and one more proud moment. Earlier last year she was asked by Coca Cola to be one of seven artists to reinterpret the famous Coca Cola contour bottle (which celebrates is 100th birthday this year) for their 2015 Worldwide Calendar. Each of the seven artists created their own version of the contour bottle one in a different material including wood, paper, beads, ceramics, clay and, of course, felt.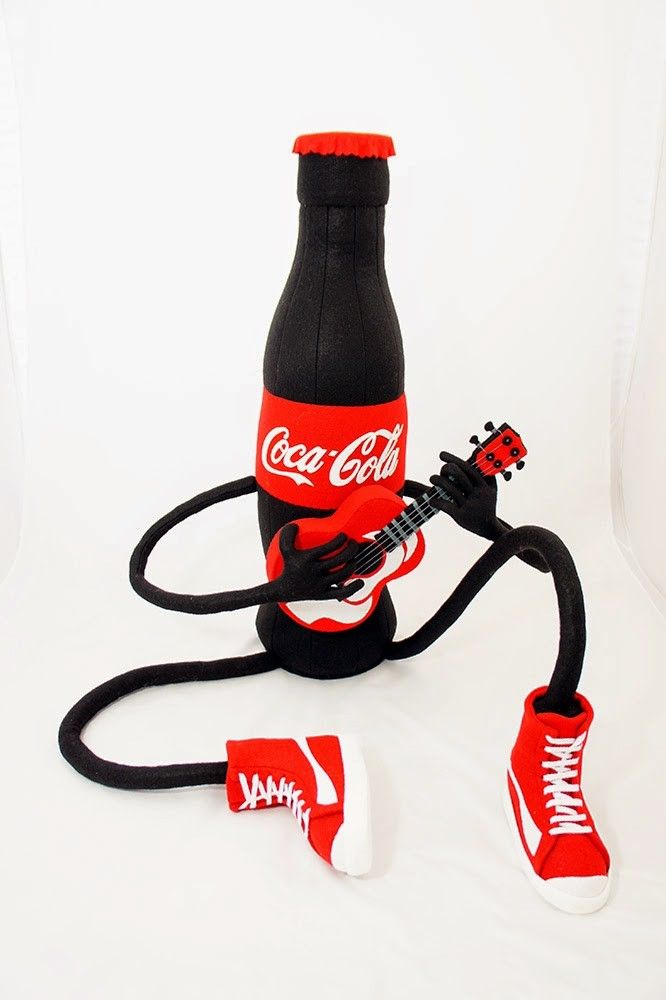 When I first saw this on Felt Mistress blog I just loved The Shape Of Happiness, the creativity and incorporating the Coca Cola trademark C line onto the Sneakers. Felt Mistress also hand cut and hand stitched the Coca Cola logo too, she must be have an ultra steady hand and sharp pair os scissors. The guitar well I am speechless… so neat and tidy with all the details.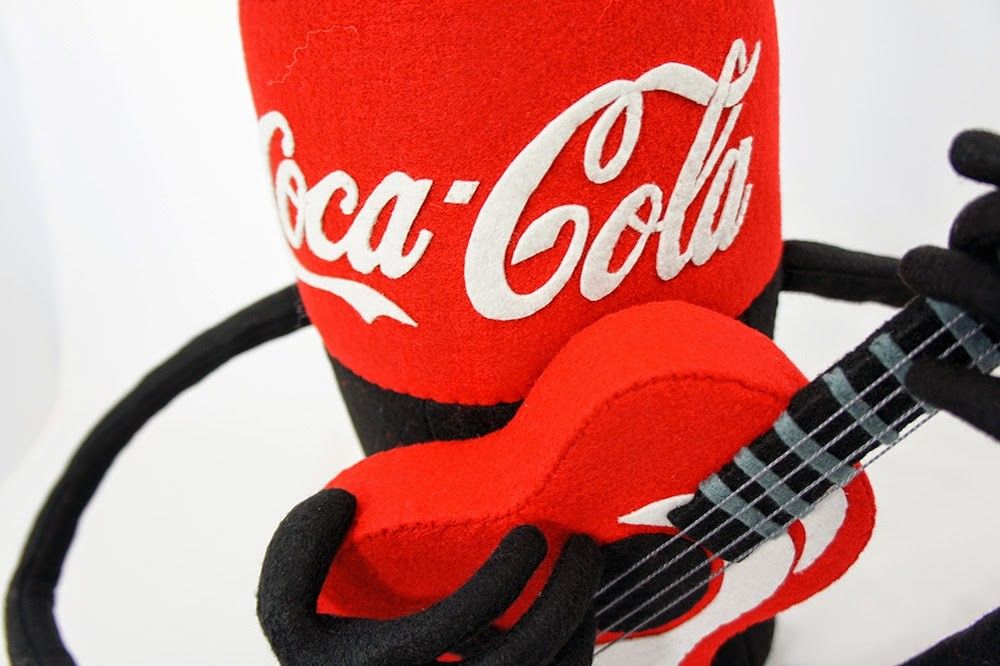 Felt Mistress version measures approximately 75cm tall (when sitting). The photo is of the German calendar but is being printed worldwide in different languages (the Ukranian version is on eBay!).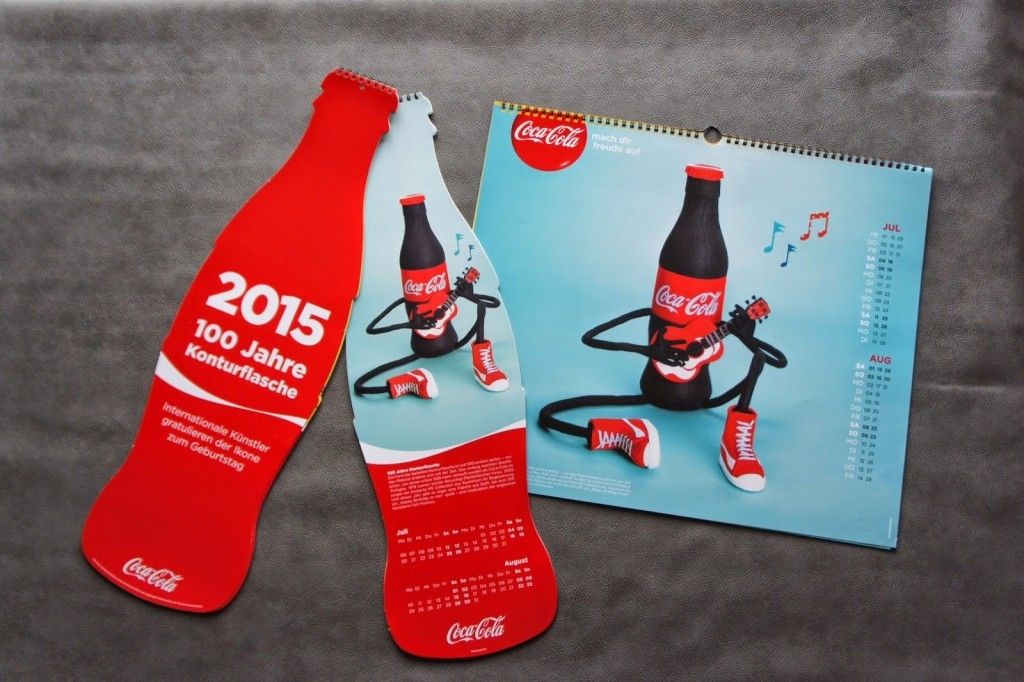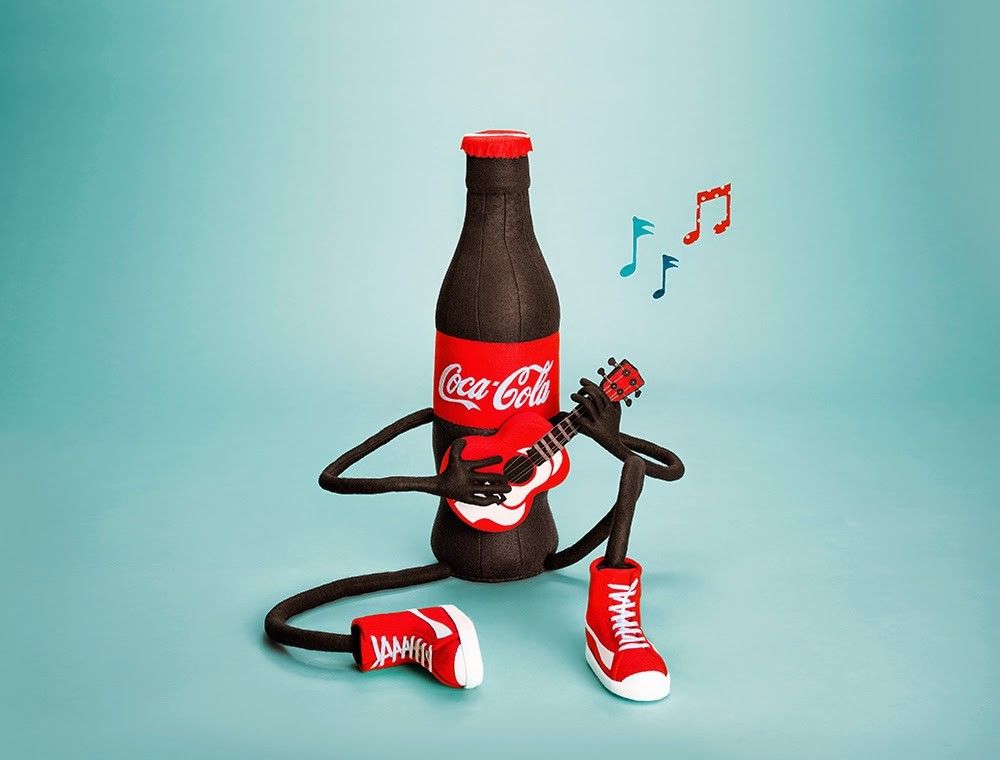 The original (and those of the other artists) will be exhibited sometime this year. Felt Mistress will keep you posted.
Also you can find her via http://www.feltmistress.com/ Twitter, Flickr and Instagram.
(All the information and photos lifted from http://feltmistress.blogspot.co.uk/)