Another of our all time favourites is making a special appearance at Thailand Toy Expo. Korean artist Eun Byeol Choi AKA LO-FI of the TOWOOZ super collective is back with all new "Dear.Odd" resin sculpture in another beautiful colorway, this time exclusive to the show;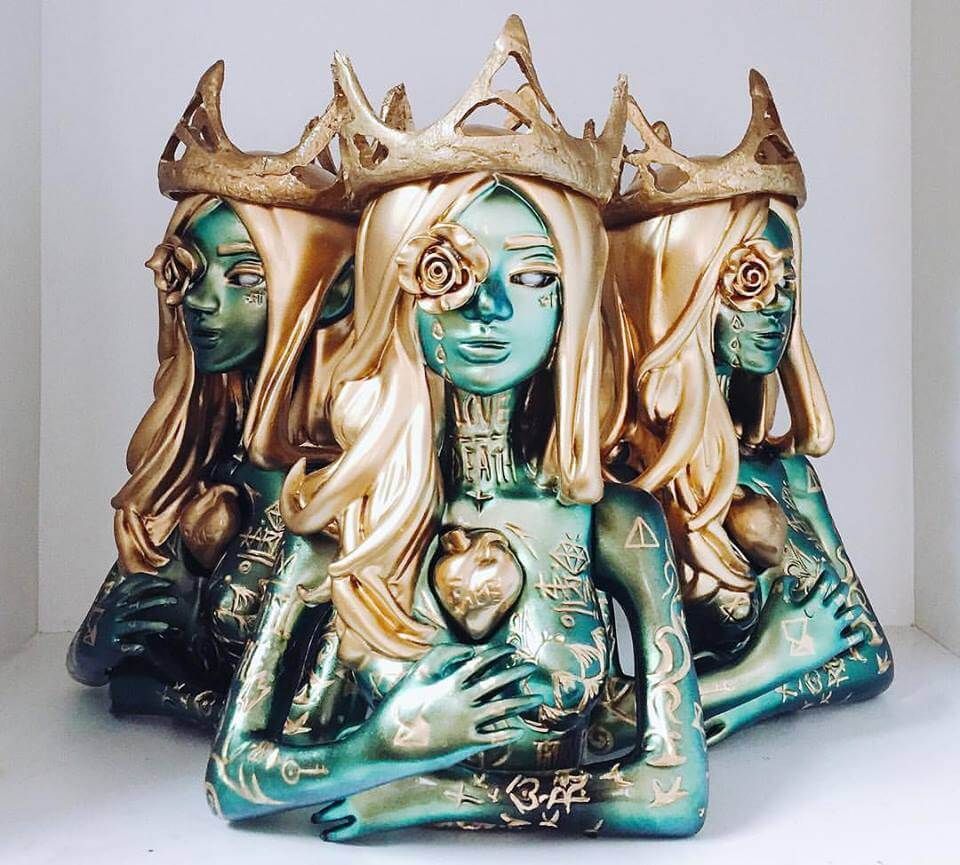 Gold and 'jade' metallic colors adorn the stunning sculp for this release. Measuring 9 cm tall, all Handmade by Lo-Fi.
Now breath…
It's all about TTE from 4 – 7 May 2017 at CentralWorld. Admission is free!!!
Find LO-FI via Instagram and Facebook.
Towooz Collective: Facebook http://velvetpaw.wix.com/lo-fi-collective
*pics via LO-FI