One of our favourite delicacies (we voted for it on the top designer toys of 2016 which you can check HERE) returns for yet another version. This one is pretty special not only by the name, "Salty Fish" that is a Chinese /Japanese delicacy, but due to the fact that this edition is hand painted. Chino Lam ?????? – Mame Moyashi have traveled to Thailand so this will be your chance to meet the Mame crew.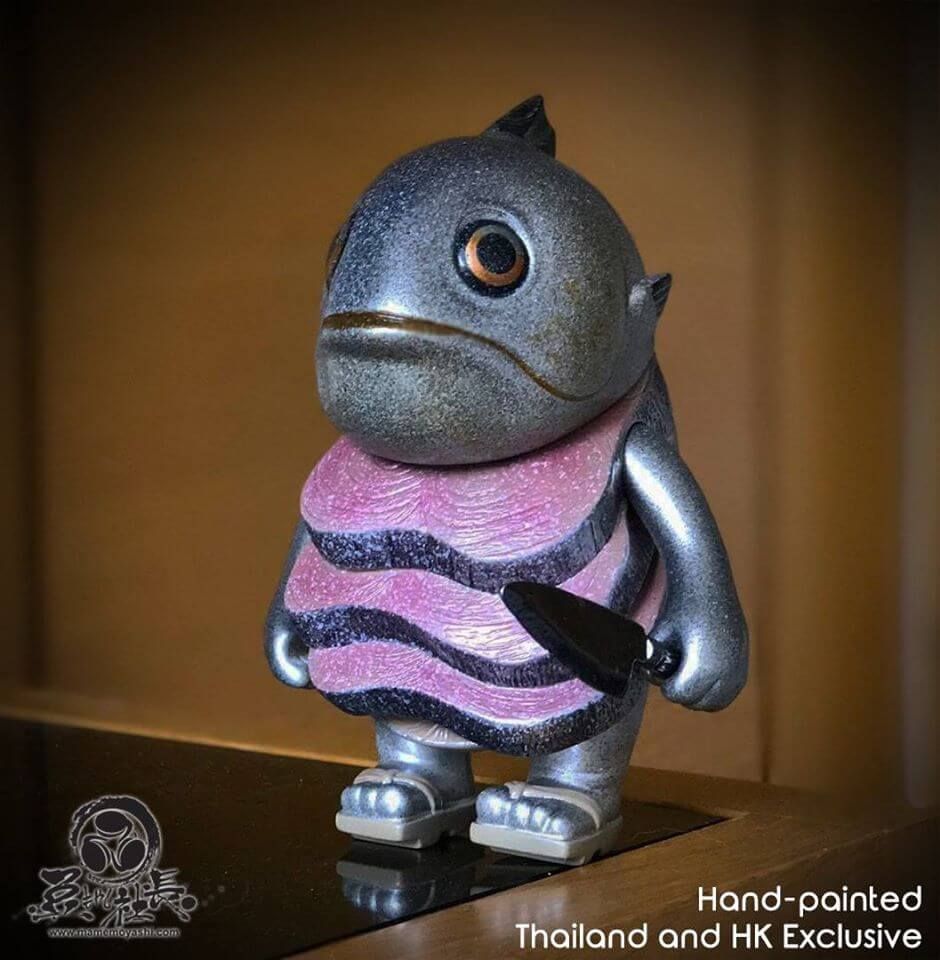 This stunning new edition is a Thailand and Hong Kong EXCLUSIVE, 400 pcs produced worldwide;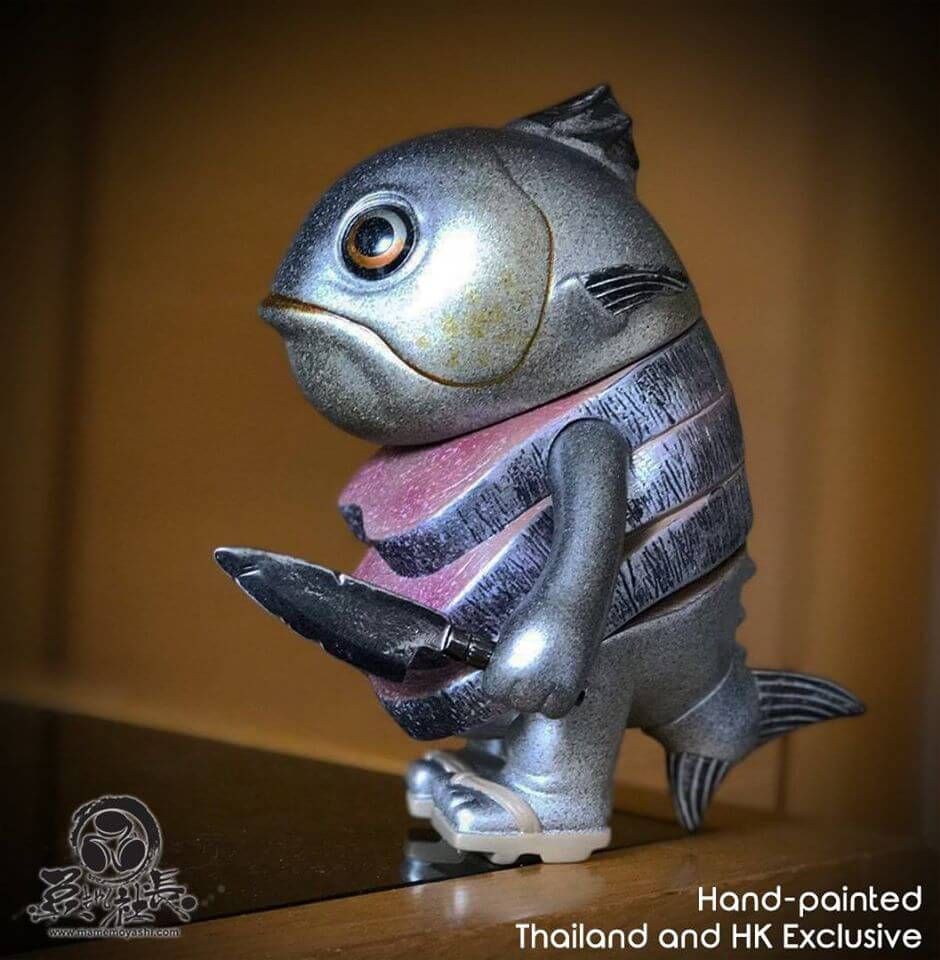 The first 52 pieces will be launched at Thailand Toy Expo 2017 as pre-order only at Gachabox booth;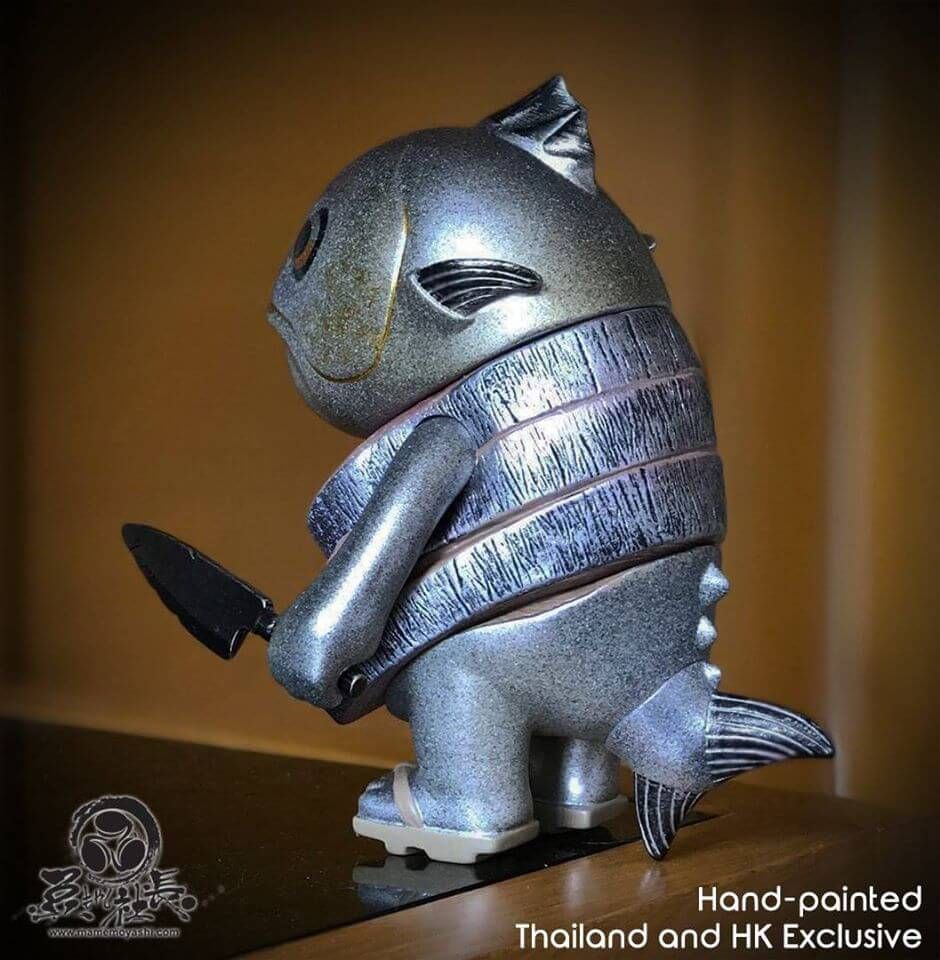 From 4-7 May at Central World, Bangkok stop by Gachabox booth F13 and your are welcome to bring your collection to get it signed by Mame Moyashi.
Check our LIVE unboxing and review of MAGURO ?????? HERE.
Live unboxing Kinmedai Maguro Sendai Ozzo Collection Exclusive by 豆もやし社長 – Mame Moyashi #STGCC2016 RELEASE notes here ——> https://goo.gl/IAXRmX

Posted by The Toy Chronicle on Monday, 17 October 2016
Did you miss?????? – Mame Moyashi first release? check it HERE.
We love Mame Moyashi so much it was our TOP pick of 2016! Check it out HERE.
It's all about TTE from 4 – 7 May 2017 at CentralWorld. Admission is free!!!
Find Mame Moyashi on Facebook.
*info via gachabox